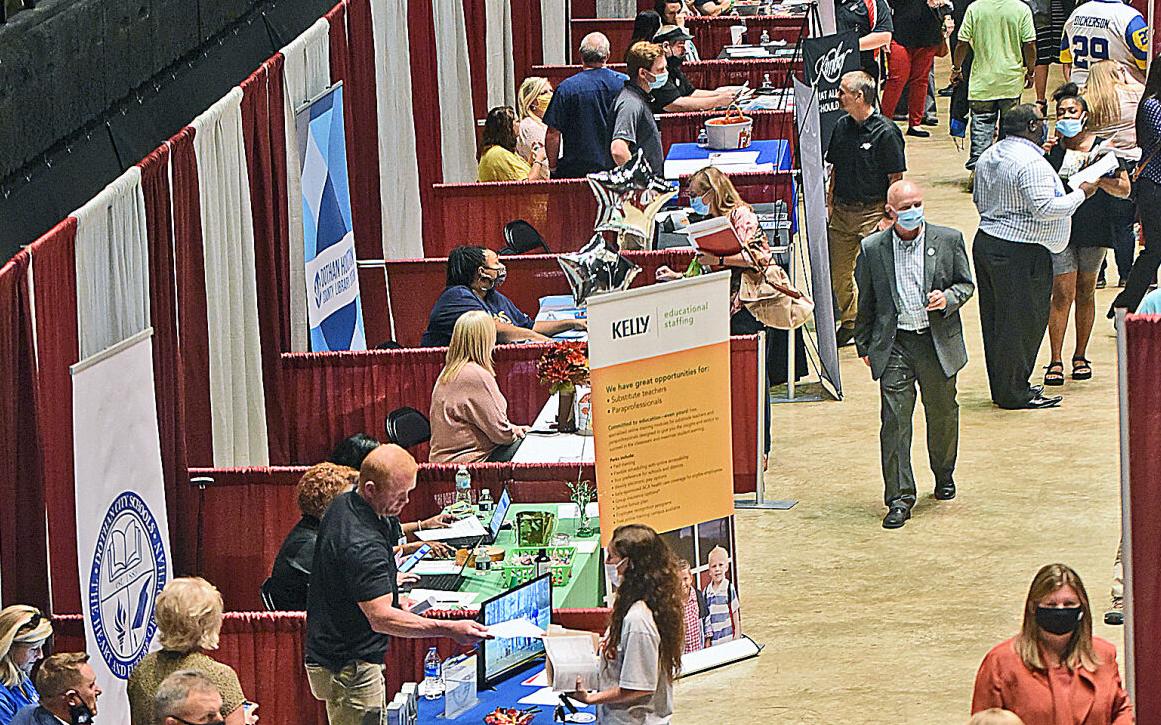 Dothan brought in an extra $17.6 million in tax revenues over a record-earning budget year that ended last month.
Mayor Mark Saliba said it's a sign of a healthy economy despite glaring challenges facing businesses.
"Even though it's been kind of a strange year, we're all still doing really well," Saliba said on Monday. "Even with the challenges everyone has in the different industries with workforce, we continue to have good revenue in sales tax and income generated through retail, restaurants, and lodging."
Businesses remitted $7.1 million in sales and use tax to the City of Dothan government in September, representing business transacted in August. That amount is $1.4 million more in revenues than city officials budgeted for the month and $732,000 more than the amount collected in September 2020, according to tax reports.
In the last 12 months, sales and use tax revenue has totaled $85,362,705 - $9.5 million more, or 12%, than Dothan collected in 2020.
Year-to-year, general sales and use tax income grew by 12.6%, automotive sales tax income increased by 17.5%, while machines and manufacturing tax income grew by 30.4%. Both farm and agriculture and alcohol tax revenues dropped by around 2% each.
"I attribute most of that to where we are geographically," Saliba said. "We are a hub where most people in a 30- to 40-mile radius come to. It's hard to explain where it is and where it's going, but it's great to know that those that are working and those that have businesses should be doing well right now."
An uptick in tourism in the latter part of the fiscal year may have helped grow Dothan sales tax revenues. It also helped boost Dothan's lodging tax budget, which operated in the red most of the year.
The lodging tax budget ended the budget year with a $267,642 surplus.
Because of growing revenues, the city of Dothan has been able to maintain a positive general fund balance for operating expenses that tend to grow every year. A portion of surplus monies is typically funneled to the city's reserve, or "rainy day" fund, that the city manager intends to grow. Commissioners sometimes choose to tap into the fund for capital projects or emergency expenses that aren't funded in the city's biennial budget.
Saliba said while it seems the city's economy is "firing on all cylinders," businesses are still facing critical problems with workforce shortages, supply chain issues, and inflation.
All of these issues culminate in an increase on the cost of goods, which Saliba said makes it a little difficult to predict the future of the economy.
Last week, the City of Dothan teamed up with local and regional business community partners to host a large job fair to help connect people who want to work with hiring employers. Saliba considers the effort a success with 400 job-seekers attending the fair. Many walked away with job offers.
He said another job fair may be held in the next few months if labor shortages continue to cause issues for local businesses.
Sable Riley is a Dothan Eagle staff writer and can be reached at sriley@dothaneagle.com or 334.712.7915. Support her work and that of other Eagle journalists by purchasing a digital subscription today at dothaneagle.com.