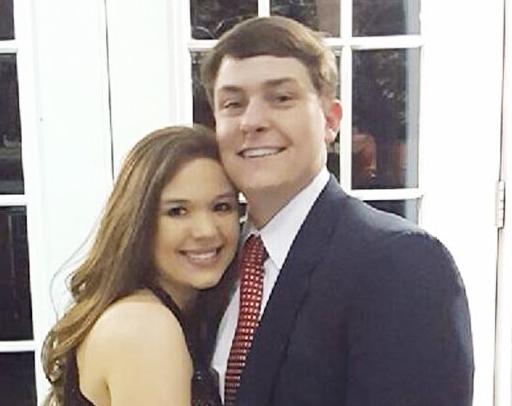 John C. Gonzalez of Sarasota, FL and Sara M. Salvadore of Norcross, GA announce the engagement of their daughter, Heather Marie Gonzalez of Sheffield, AL to Geremiah Thadeus Hogan of Florence, AL. He is the son of Dr. G. Lance and Melanie W. Hogan of Haleyville, AL.
Heather received her Associate degree in nursing from Northwest Shoals Community College. She is currently employed with Huntsville Hospital, Huntsville, AL.
Thadeus received his Bachelor degree in Business Management from the University of North Alabama. He is currently employed with Robins and Morton, Huntsville, AL.
Heather is the granddaughter of John and Pat Mielke of Stone Mountain, GA and the late Joe and Nina Gonzalez of Miami, FL.
Thadeus is the grandson of Robert and Loyce White of Houston, AL and Gerald and Jean Hogan of Double Springs, AL.
A September 2020 wedding is planned.