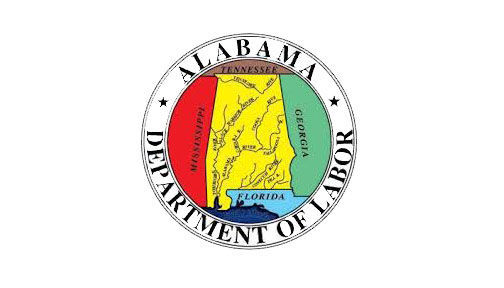 After a spike in unemployment claims in mid-November, Alabama's numbers have steadily declined in recent weeks before reaching the lowest number of claims since the week ending March 14, 2020.
For the week of Dec. 20 through Dec. 26, 5,506 initial claims were filed with 2,156 of those being COVID-19 related.
Industry sectors with the greatest number of claims are: Industry Not Available, 2,128; Manufacturing, 573; Administrative and Support and Waste, 544; Accommodation and Food Services, 434; Retail Trade, 411; and Health Care and Social Assistance, 407.
Coffee County had 40 claims, 30 fewer than the previous week, and Dale County reported 59. Covington County was down to 36, Pike County was down to 30, Geneva County to 23 and Houston County down to 97 from 149 the previous week. Crenshaw County had 7, down 10 from the last report.
Jefferson County had the largest number of claims with 686, but they, too, saw a large decrease—down from 1,410 claims for week-ending Dec. 19.
Nationally, 787,000 initial claims were filed week-ending Dec. 26, a decrease of 19,000 from the previous week, according to the US Department of Labor.
For the month of November, the last month on record, Alabama totaled 100,537 unemployment claims, down from 127,425 for the month of October
The Alabama Department of Labor's work search requirement, which was suspended last year due to the ongoing pandemic, was reinstated on Jan. 1.
Alabamians who receive unemployment compensation benefits in any program will be required to submit evidence of a work search to ADOL. This includes those receiving benefits under the following programs: regular UC, PEUC, PUA, or the Alabama 5-week Training Extension program. This applies to all recipients regardless of the reason for unemployment.
Recipients will be required to report at least one work search attempt per week. These attempts can be reported online through the continued claims portal or via telephone when filing weekly certifications.
Employer name, address, date of contact, method of contact and result of contact will be required information; online job applications will be counted as a valid work search contact.
Applicants must be able and available to work and actively seeking full time work each week that benefits are claimed. ADOL encourages filers to keep a list of weekly job contacts in the event they are selected for an eligibility review and required to submit evidence of work searches. 
For job search assistance, contact Coffee County Department of Human Resources, Enterprise Career Center or Family Services Center.
The new phone appointment system for unemployment compensation claimants who need assistance with their claims also debuted on Jan. 4.
Claimants can now call 1-800-361-4524 after 5 p.m. until midnight on Sundays through Thursdays to schedule a call back for the next day. Six hundred callbacks will be scheduled each day, with the exception of holidays and weekends. If a claimant is unable to secure an appointment on one day, they are encouraged to call back the next day after 5 p.m.
"This new callback system will allow us to serve more claimants per day than we've been able to previously," said ADOL Secretary Fitzgerald Washington. "We've been working nonstop to improve our services to unemployed Alabamians and this system will hopefully accomplish that."
Claimants will only be allowed to set one callback appointment per day. Callbacks will be scheduled between 8 a.m. to 5 p.m., and calls will come from a Montgomery number beginning with area code 334 followed by 229.