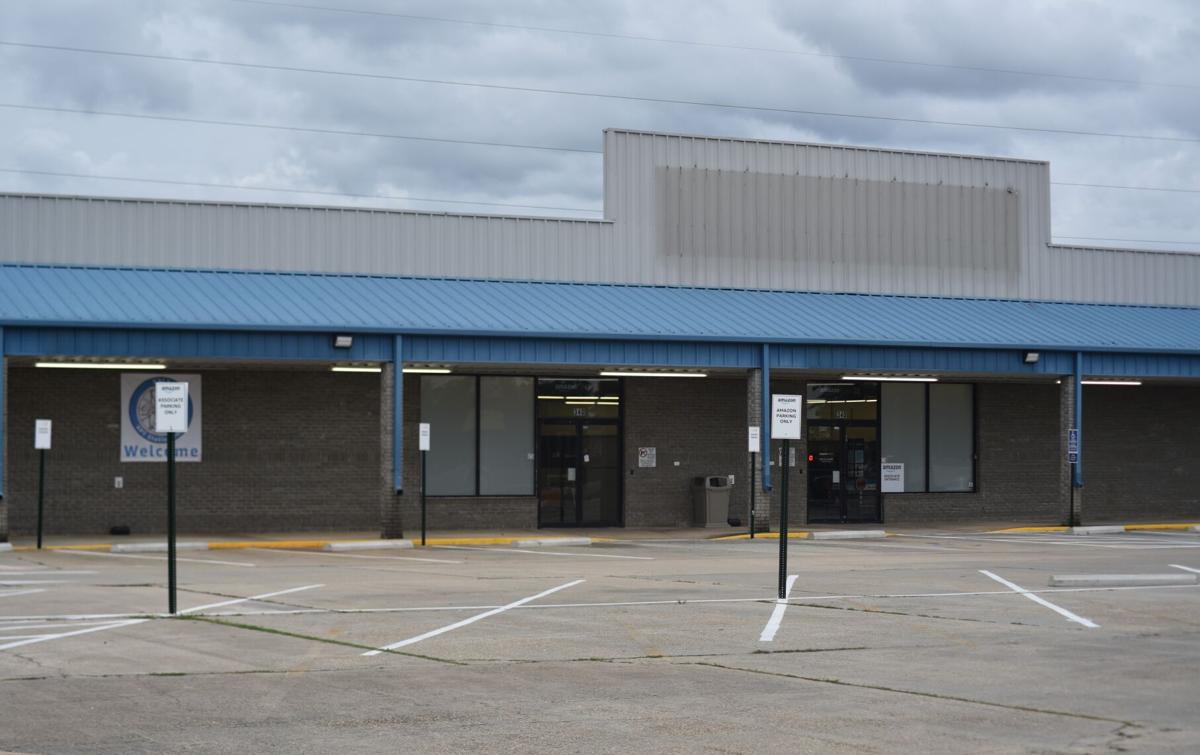 DALEVILLE - This Dale County building will soon be home to one of Amazon's newest Last Mile facilities supporting its distribution network.
The facility will be located in the former Fred's building on U.S. Hwy. 84 near All-In Credit Union.
Mayor Jayme Stayton and Wiregrass Economic Development Executive Director Jonathan Tullos worked with Amazon over the past six months to bring the facility to Daleville.
"The City of Daleville is excited to welcome Amazon! Amazon has an outstanding reputation across the globe and will create quality jobs in our community," Stayton said. "I am proud to have them as corporate citizens."
Inquiries to Amazon about the facility – opening date, wage ranges, number of employees, etc. – were not returned on Friday or Saturday.
Stayton believes that this could be just the beginning of good things to come from this project.
"Companies like Amazon tend to attract other companies," the mayor said. "I believe they chose Daleville because of our proximity to Fort Rucker, Dothan, and Enterprise. Additionally, this is a great testimonial to the quality labor pool we have in our area."
Tullos echoed those sentiments.
"I believe Mayor Stayton and the City of Daleville have done a tremendous job in recruiting this project," Tullos said. "Daleville was about as business-friendly as a company could ask them to be when it came to streamlining red-tape to get this facility open.
"Just think, during the COVID pandemic, Mayor Stayton and his team were able to navigate this process and convince Amazon to call their community home."
Amazon is already taking applications to fill jobs at this facility and has nearly finished renovations of the property.
According to its website, Amazon's Last Mile team helps get customer packages from delivery stations to a customer's doorstep. Amazon has grown its Last Mile delivery efforts helping to speed up customer delivery times and provide new innovations to customers.
"Working on the front lines of our Last Mile tech team means that you have a tangible impact on an our customer's experience getting their package. We deliver packages (and groceries, Prime Now, 3P, and Restaurant orders) to homes, businesses, Amazon Lockers, and even cars all over the world," the web site said.
"This network is powered by hundreds of small businesses and tens of thousands of drivers that leverage Amazon technology to deliver millions of smiles to customers each day."
Last Mile facilities typically are the smallest of Amazon's distribution network. Customer orders are prepared for delivery. Amazon's web site said it has more than 250,000 people making $15 an hour or more with full health benefits, generous parental leave, career training, and retirement savings opportunities.
Be the first to know
Get local news delivered to your inbox!