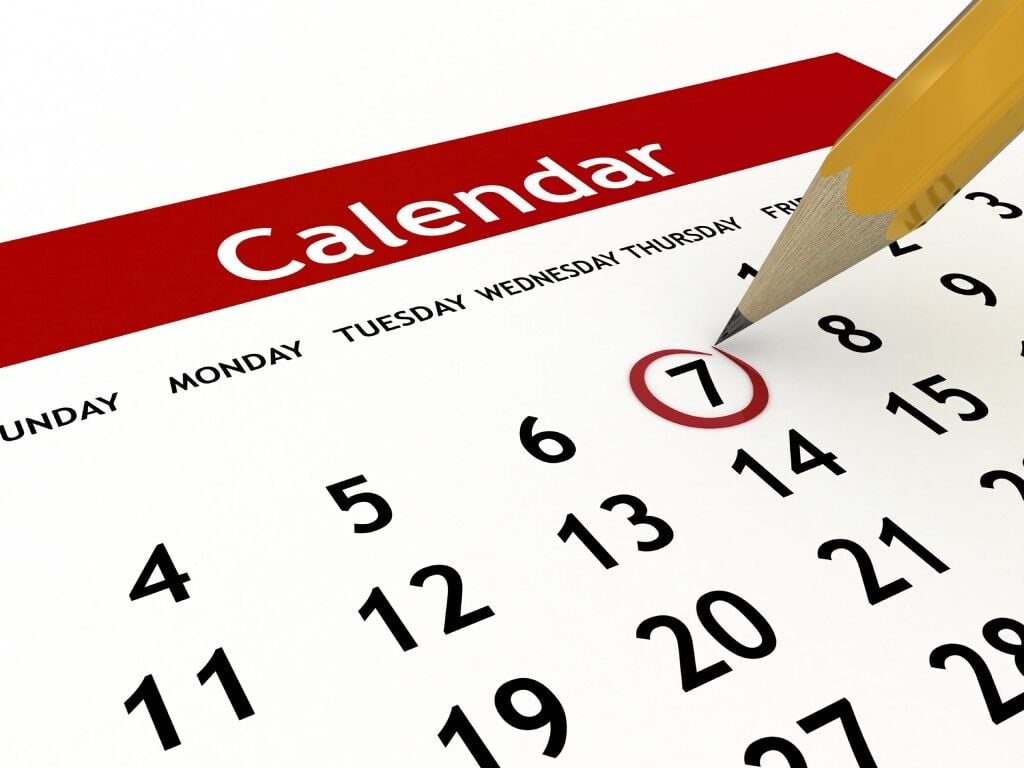 Mt. Zion Missionary Baptist Church will hold an Easter celebration today, Sunday, April 4 at 1 p.m. Mt. Zion is located on Rucker Blvd. in Enterprise.
An interest meeting for a trip to Japan in 2022 will be held on Tuesday, April 6 at 6 p.m. The meeting will be held at Events on Main. Sue Peacock, international traveler and forensics teacher at Enterprise High School, will head the meeting.
Fort Rucker Community Spouses' Club presents the Heart of Aviation Golf Scramble. All proceeds benefit the Scholarships and Community Grants Fund. The deadline to register is April 7 at noon. The Heart of Aviation Golf Scramble is an 18-hole event at Silver Wings Golf Course, and teams are comprised of four players. The teams will play the Red and Blue courses off a shotgun start. The entry fee is $65 per player for non-members and $50 per player for members. The entry fee includes tournament course fees, range balls, cart rental, lunch, prizes, and course gift. Mulligans are sold separately the day of for two for $10 per player or $40 per team. Registration begins at 7:30 a.m., the range opens at 8:45 a.m. followed by announcements and the shotgun start at 9 a.m. For more information, contact Stann Tanna at 334-255-0089.
Enterprise Career Center will hold a job fair on Tuesday, April 13 from 9 a.m. to noon. Employers present will be Wayne Farms, Pilgrim's Pride, Enterprise Health and Rehab, Ben E. Keith, Medical Center Enterprise, HS Automotive, Prolink, Chick-fil-A, Inland, Kelley Foods, City of Enterprise, Goodwill, Trading Post Moving and Storage, Alabama Law Enforcement Agency, Bojangles and Personnel Resources. The Enterprise Career Center is located at 2021 Boll Weevil Circle.
Coffee County Conservation District will hold their monthly board meeting on Thursday, April 15 at the Coffee County Commission Room located at 1065 E. McKinnon Street in New Brockton. The meeting will start at 10 a.m. Due to space constraints, a limited number of people will be allowed to attend. Please call 334-894-5581 ext. 3 to RSVP.
Spring Festival at the Monument will be held on Saturday, April 17 from 10 a.m. to 4 p.m. Join the community in beautiful Downtown Enterprise for the annual Spring Festival at the Monument featuring the vendor market, music, kids zone, food stations and more!
Coffee County Master Gardener Association members will have a plant sale on April 17 in conjunction with the Enterprise downtown Spring Festival. The sale will be located adjacent to the former Region's Bank. For additional information, contact Ed Speigner at gourdday@gmail.com.
Aglow will meet on Saturday, April 17 at 10 a.m. at PoFolks restaurant. The guest speaker will be Rev. Joshua Fisher from Ozark. The community is encouraged to attend and bring a friend. For more information, call 334-406-9683.
Republican Women of Coffee County's next meeting will be held on Wednesday, April 21. Becky Gerritson, executive director of Alabama Eagle Forum, will be the guest speaker. Social time begins at 11 am and an optional $12 lunch begins at 11:30 a.m. The program begins at approximately noon. Everyone is invited, but reservations are required. Please contact Jan to RSVP at 334-494-3763 or rwccreservations@gmail.com.
All In Credit Union's 37th annual car sale featuring 14 local car, truck and RV dealers will be held April 22-24 from 8 a.m. to 7 p.m. at the Enterprise Civic Center.
Friends of the Enterprise Public Library are holding the Booklovers Spring Sale beginning April 29 from 1 p.m. to 6 p.m. for Friends members only and April 30-May 1 from 9 a.m. to 5 p.m. and 9 a.m. to 2 p.m. for the public. Memberships will be available the day of the sale. There will be a large selection available, including fiction, DVDs, CDs, puzzles, old LP records, children's books, home schooling materials, history books and more.
The 2021 AUSA Scholarship applications are now available under the Information Box on the Fort Rucker-Wiregrass Chapter website. Applications are due by April 30. Each year, the Fort Rucker-Wiregrass Chapter of AUSA awards academic scholarships to eligible applicants planning to attend / or attending college or a vocational school. Applicants must be a current AUSA Chapter member or sponsored by an immediate family member that is a current AUSA Chapter member.
Festival in the Park, hosted by the Enterprise Parks and Recreation Department, will be held on Saturday, May 1. Voted "Alabama Event of the Year," this event sees over 7,000 people from around the state. The event goes from early afternoon with multiple inflatable games, pony rides, live bands, food trucks, carnival games, crafts and prizes and closes with fireworks just after dusk around 8 p.m. This event is free to the public.
Fort Rucker Sergeant Audie Murphy Club Inaugural Golf Scramble benefiting leadership scholarships for local Wiregrass area students will be held on Saturday, May 1 at Silver Wings Golf Course. A tournament brief will be held at 9:45 a.m. followed by the shotgun start at 10 a.m. For more information, contact Dave Vowell at 931-220-4283.