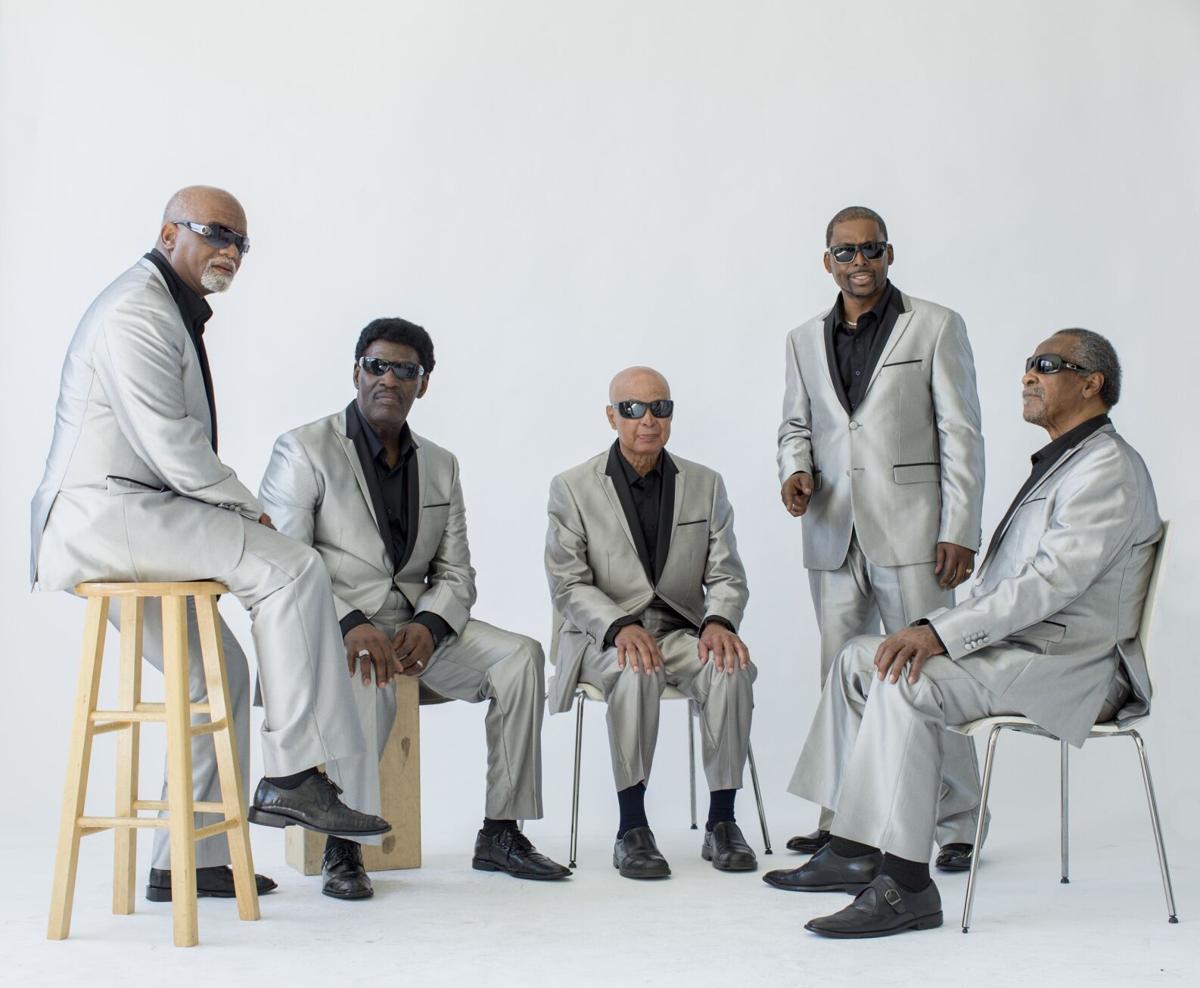 The Blind Boys of Alabama have the rare distinction of being recognized around the world as both living legends and modern-day innovators. They are not just gospel singers borrowing from old traditions; the group helped to define those traditions in the 20th century and almost single-handedly created a new gospel sound for the 21st.
Since the original members first sang together as kids at the Alabama Institute for the Negro Blind in the late 1930s (including Jimmy Carter, who leads the group today), the band has persevered through seven decades to become one of the most recognized and decorated roots music groups in the world.
The Blind Boys found mainstream success following their appearance in the 1983 Obie Award[1]winning musical The Gospel at Colonus. Since then, the group has toured internationally and has performed and recorded with such artists as Prince, Lou Reed, Peter Gabriel, Bonnie Raitt, Ben Harper, Bon Iver and Amadou & Mariam. The group's cover of the Tom Waits song "Way Down in the Hole" was also used as the theme song for the first season of the HBO series The Wire.
The Blind Boys have won five Grammy Awards in addition to being presented with a Grammy Lifetime Achievement Award in 2009. They were endowed with a National Heritage Fellowship from the National Endowment for the Arts in 1994, were inducted into the Gospel Music Hall of Fame in 2003 and were also inducted into the Alabama Music Hall of Fame in 2010. Additionally, the group was invited to the White House during the Bill Clinton, George W. Bush and Barack Obama administrations.
Founded in Talladega, the group has featured a changing roster of musicians over its history, the majority of whom are or were visually impaired. Group member Ricky McKinnie said in a 2011 interview with the magazine Mother Jones, "Our disability doesn't have to be a handicap. It's not about what you can't do. It's about what you do. And what we do is sing good gospel music."
Join the Coffee County Arts Alliance on Thursday, Sept. 30 at 7 p.m. at Enterprise High School's Performing Arts Center.
This event is brought to you by Platinum Sponsor, the City of Enterprise and the Coffee County Arts Alliance. The 2021-2022 season is dedicated to the memory of Maxwell Neal "Jug" Brown. These performances are made possible by a grant from the Alabama State Council on the Arts and the National Endowment for the Arts, and our faithful Sponsors.