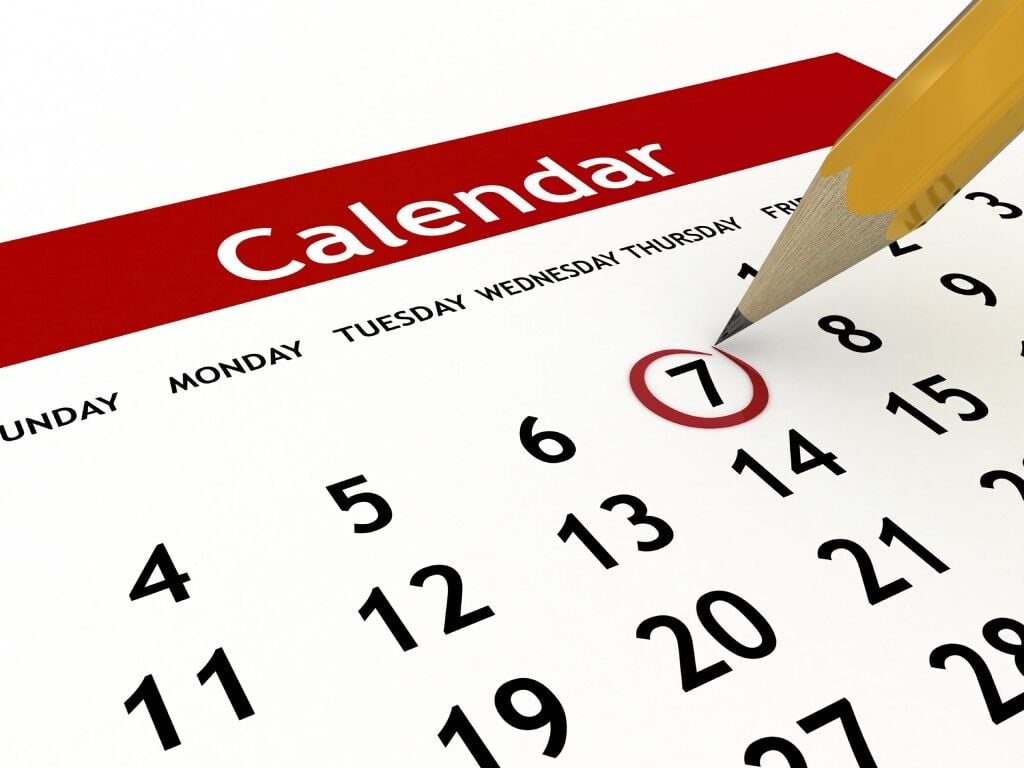 COVID-19 tests will be given at the Coffee County Health Department on Wednesdays from 8 a.m. to 10 a.m. To schedule an appointment, call 334-347-9574.
The DAV van service for local veterans will make runs to Montgomery and Tuskegee on Mondays and Fridays. The van will leave from the Hardee's restaurant on Rucker Boulevard in Enterprise at 5 a.m. and from the Dothan Civic Center at 5:30 a.m. Due to COVID restrictions, there is only space for four riders each trip. Veterans who need rides to VA hospitals in Montgomery or Tuskegee can call 334-308-2480 to reserve a seat on the Enterprise van or 334-446-0866 for the Dothan van.
The Enterprise YMCA will hold square dancing classes every Monday from 6 p.m. to 8 p.m. at the main building located on Highway 27 across from Hobby Lobby in Enterprise. Singles and couples are welcome, dancing experience not required! For more information, call 334-237-0466 or 334-347-4513.
Enterprise Parks and Recreation is hosting senior aerobics at the Enterprise Farmers Market Tuesdays and Thursdays from 9 a.m. to 9:45 a.m. Make new friends, enjoy fun music and get moving!
St. John the Evangelist Catholic Church will host a program for anyone interested in learning the teachings of the church Christ founded, the Catholic Church. The Rite of Christian Initiation of Adults is held each Wednesday at 123 Heath Street in Enterprise. For more information, call 334-347-6751 or 334-464-1930.
Girls Night Out to benefit Breast Cancer Awareness will be held in downtown Enterprise on Saturday, Oct. 2 from 4 p.m. to 9 p.m. The event will feature refreshments, door prizes, swag bag, activities, and of course shopping! Advanced tickets are just $10 until Sept. 30.
H.O.P.E. Ministries is sponsoring a Hurricane Ida Donation Drive to help those still in need. Please support with a donation of your choice from the items needed: bottled water, toiletries, new underwear and socks and baby wipes, diapers or formula. The drop off location is Panache Events, 102 Geneva Highway in Enterprise, from 9 a.m. to 4 p.m. on Oct. 4. For more information, please contact Allie Bell-Reddick, 334-494-0479 or Reverend David E. Reddick, 334-494-0308, H.O.P.E. Ministries.
Good Samaritan Helping Hands will be sending water and non-perishable food to states affected by Hurricane Ida. Donations will be accepted from Oct. 9-21 and can taken to 708 South Main St. in Enterprise.
The Coffee County Education Retirees Association will meet Oct. 12 at the Coffee County Farm Center in New Brockton. All meetings this year will begin at 10 a.m. with no lunch being offered. There will however be snacks for the members. The program will be presented by Cornelius Burrows who will share his musical talents with the group. Don't forget to bring your pop tops, school supplies and canned goods. Contact Barbara Cole at 334-389-6335 for further information.
Coffee County Conservation District will hold their monthly board meeting on October 14, 2021 at the Coffee County Community Room, 1065 E. McKinnon Street, New Brockton, AL 36351. The meeting will start at 09:00 a.m. We are limited to the number of people that we can have in the room so if you plan to attend, please call 334-894-5581 Ext. 3.