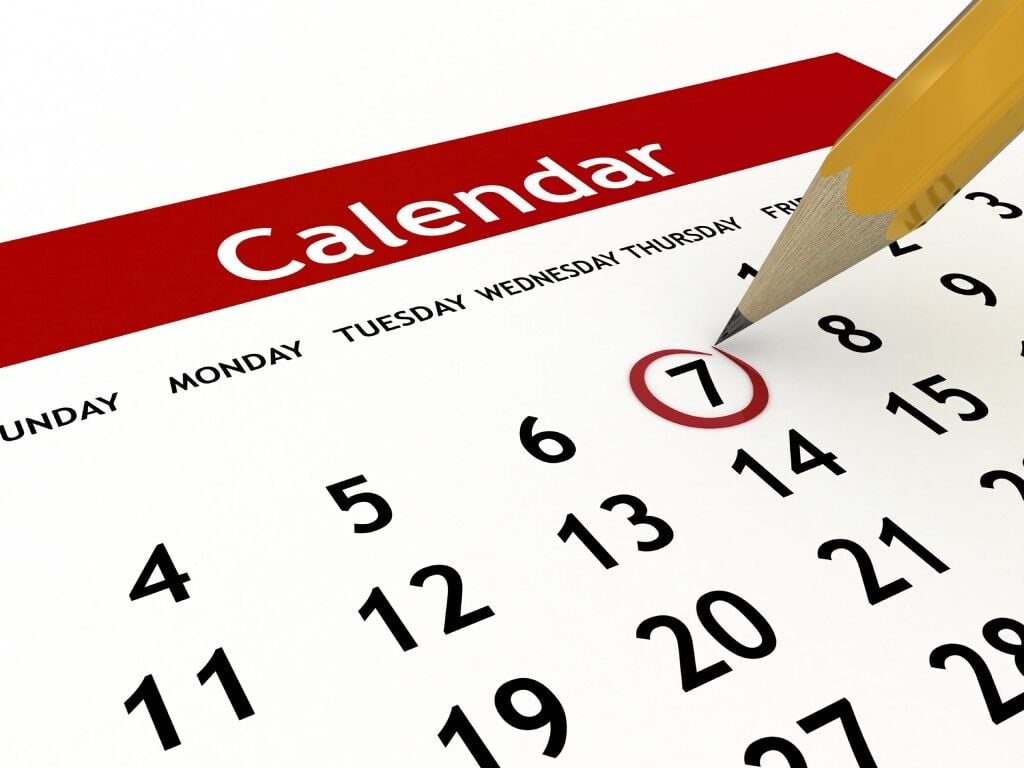 COVID-19 tests will be given at the Coffee County Health Department on Wednesdays from 8 a.m. to 10 a.m. To schedule an appointment, call 334-347-9574.
The DAV van service for local veterans will make runs to Montgomery and Tuskegee on Mondays and Fridays. The van will leave from the Hardee's restaurant on Rucker Boulevard in Enterprise at 5 a.m. and from the Dothan Civic Center at 5:30 a.m. Due to COVID restrictions, there is only space for four riders each trip. Veterans who need rides to VA hospitals in Montgomery or Tuskegee can call 334-308-2480 to reserve a seat on the Enterprise van or 334-446-0866 for the Dothan van.
The Enterprise YMCA will hold square dancing classes every Monday from 6 p.m. to 8 p.m. at the main building located on Highway 27 across from Hobby Lobby in Enterprise. Singles and couples are welcome, dancing experience not required! For more information, call 334-237-0466 or 334-347-4513.
Enterprise Parks and Recreation is hosting senior aerobics at the Enterprise Farmers Market Tuesdays and Thursdays from 9 a.m. to 9:45 a.m. Make new friends, enjoy fun music and get moving!
St. John the Evangelist Catholic Church will host a program for anyone interested in learning the teachings of the church Christ founded, the Catholic Church. The Rite of Christian Initiation of Adults is held each Wednesday at 123 Heath Street in Enterprise. For more information, call 334-347-6751 or 334-464-1930.
The Enterprise High School Quarterback Club meets on Friday, Sept. 3 at 11:30 a.m. at the Enterprise Country Club. Lunch will be served followed by guest speaker Jed Kennedy, defensive coordinator for the Wildcat football team. The Quarterback Club meets every Friday at 11:30 a.m. on home game weeks.
Coffee County Conservation District will hold its monthly board meeting on Sept. 15 at the Coffee County Commission Room located at 1065 E. McKinnon Street in New Brockton. The meeting will start at 10 a.m. The number of people allowed in the room is limited, so those who plan to attend need to RSVP by calling 334-894-5581 ext. 3.
The Republican Women of Coffee County will meet Sept. 15 at 11 a.m. at the Enterprise Country Club. The program will be a forum for Alabama US Senate candidates Lynda Blanchard, Katie Boyd Britt, Congressman Mo Brooks and Jessica Taylor. Social time begins at 11 a.m. and a $12 optional buffet opens at 11:20. The program begins at approximately 11:50. The public is invited to attend, but reservations are necessary in order to ensure adequate seating and food. To RSVP, call 334-494-3763 or email rwccreservations@gmail.com no later than Sept. 13 to make a reservation.
Aglow International meets on Saturday, Sept.18 at 10 a.m. at Christ Community Church. The guest speaker will be Terry Tripp from Nashville, Tenn. The community is invited to come and bring a friend! For more information, call 334-406-9683.