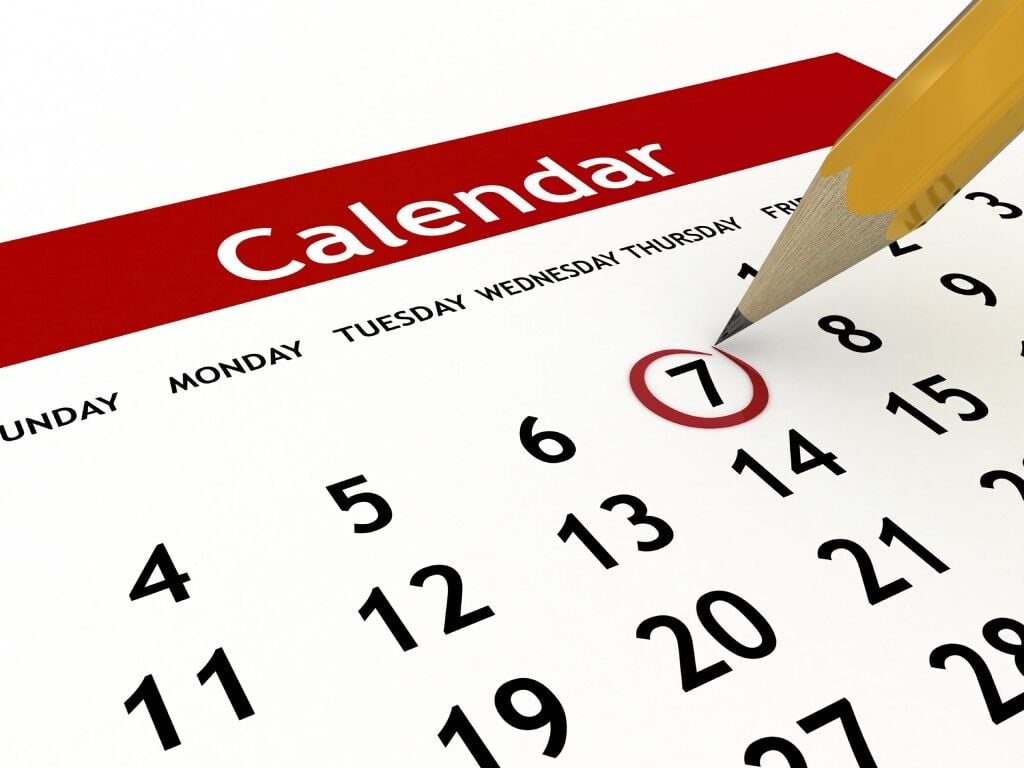 Good Samaritan Helping Hands will be sending water and non-perishable food to states affected by Hurricane Ida. Donations will be accepted from Oct. 9-21 and can taken to 708 South Main St. in Enterprise.
COVID-19 tests will be given at the Coffee County Health Department on Wednesdays from 8 a.m. to 10 a.m. To schedule an appointment, call 334-347-9574.
The DAV van service for local veterans will make runs to Montgomery and Tuskegee on Mondays and Fridays. The van will leave from the Hardee's restaurant on Rucker Boulevard in Enterprise at 5 a.m. and from the Dothan Civic Center at 5:30 a.m. Due to COVID restrictions, there is only space for four riders each trip. Veterans who need rides to VA hospitals in Montgomery or Tuskegee can call 334-308-2480 to reserve a seat on the Enterprise van or 334-446-0866 for the Dothan van.
The Enterprise YMCA will hold square dancing classes every Monday from 6 p.m. to 8 p.m. at the main building located on Highway 27 across from Hobby Lobby in Enterprise. Singles and couples are welcome, dancing experience not required! For more information, call 334-237-0466 or 334-347-4513.
Enterprise Parks and Recreation is hosting senior aerobics at the Enterprise Farmers Market Tuesdays and Thursdays from 9 a.m. to 9:45 a.m. Make new friends, enjoy fun music and get moving!
St. John the Evangelist Catholic Church will host a program for anyone interested in learning the teachings of the church Christ founded, the Catholic Church. The Rite of Christian Initiation of Adults is held each Wednesday at 123 Heath Street in Enterprise. For more information, call 334-347-6751 or 334-464-1930.
Center Ridge UMC will have its Homecoming Service on Sunday, Oct. 24 at 10:30 a.m. Guest Pastor Rev. John Baxtor will lead the service and special music will be presented. A covered dish luncheon will follow the service. Join us in worship, music and fellowship at 530 County Rd, 5b in Coffee Springs. For more information, call 334-4644749.
Bethlehem Temple Church of God in Christ in Bellwood is hosting an appreciation program for Assistant Pastor Roy and Missionary Margie Matthews on Oct. 24 at 3 p.m. The guest speaker will be Pastor Jai Flowers of Greater Holy Temple COGIC. For more information, call Program Chairman Deacon Joseph Killings at 334-798-6433.
Johns Chapel AME Church presents The Great Pink Pumpkin Contest and PINKOUT SUNDAY! Pumpkins must be real—not ceramic, plastic, etc. and reflect the breast cancer awareness theme. They may be dropped off during the Prayer Vigil or please contact LauReen McDaniel at 334-470-1816 to arrange drop off or pickup times. Winners will be announced at 9 a.m. on Sunday. During the 10:45 a.m. worship service, the church will be "painted" pink to observe BREAST CANCER AWARENESS PINKOUT SUNDAY. Come and hear a breast cancer testimonial message by Mrs. Carol Baker of Greater Bethlehem Missionary Baptist Church and a special message by Pastor Willie White, Jr. The church will be pinked out in pink balloons, pink attire and a fashion show with pink cupcakes and pink lemonade after service in the fellowship hall. For more information, please contact Marge Simmons at 334-477-1962, LauReen McDaniel at 334-470-1816 or Pastor White at 334-701-5853. The public is cordially invited to attend.
Friends of the Enterprise Public Library will be holding its Fall Book Sale on Oct. 29 from 9 a.m. to 5 p.m. and on Oct. 30 from 9 a.m. to 2 p.m. The sale will include books for all ages, classics, vintage, signed books, books on CD. There will also be vinyl records and DVDs. Credit cards are accepted with a small processing fee, and cash and checks are always accepted.
The Coffee County Education Retirees Association will meet November 9th at the Coffee County Farm Center in New Brockton at our new time of 10:00. Jill Jackson, AERA Executive Director, will be the guest speaker. This is also the annual Scholarship Auction so be sure to bring at least 3 items to be auctioned off. Don't forget to bring your pop tops, canned goods and school supplies. For further information call Barbara Cole at 334-389-6335.