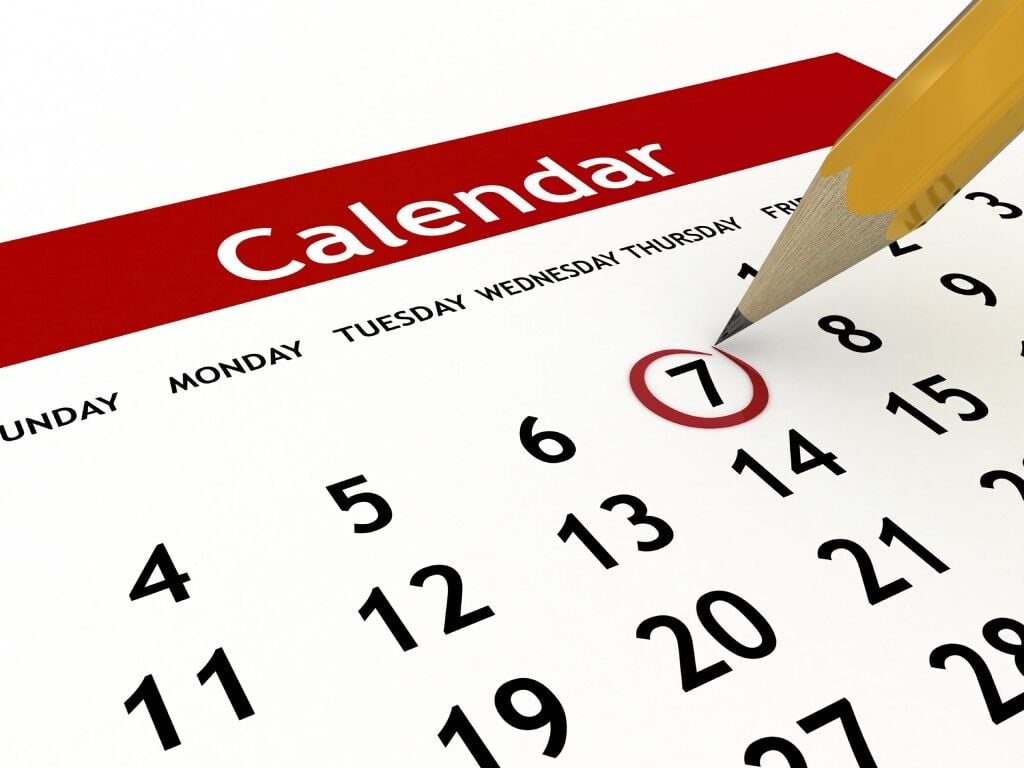 COVID-19 tests will be given at the Coffee County Health Department on Wednesdays from 8 a.m. to 10 a.m. To schedule an appointment, call 334-347-9574.
The DAV van service for local veterans will make runs to Montgomery and Tuskegee on Mondays and Fridays. The van will leave from the Hardee's restaurant on Rucker Boulevard in Enterprise at 5 a.m. and from the Dothan Civic Center at 5:30 a.m. Due to COVID restrictions, there is only space for four riders each trip. Veterans who need rides to VA hospitals in Montgomery or Tuskegee can call 334-308-2480 to reserve a seat on the Enterprise van or 334-446-0866 for the Dothan van.
The Enterprise YMCA will hold square dancing classes every Monday from 6 p.m. to 8 p.m. at the main building located on Highway 27 across from Hobby Lobby in Enterprise. Singles and couples are welcome, dancing experience not required! For more information, call 334-237-0466 or 334-347-4513.
Enterprise Parks and Recreation is hosting senior aerobics at the Enterprise Farmers Market Tuesdays and Thursdays from 9 a.m. to 9:45 a.m. Make new friends, enjoy fun music and get moving!
St. John the Evangelist Catholic Church will host a program for anyone interested in learning the teachings of the church Christ founded, the Catholic Church. The Rite of Christian Initiation of Adults is held each Wednesday at 123 Heath Street in Enterprise. For more information, call 334-347-6751 or 334-464-1930.
The Coffee County Education Retirees Association will meet Nov. 9th at the Coffee County Farm Center in New Brockton at our new time of 10:00. Jill Jackson, AERA Executive Director, will be the guest speaker. This is also the annual Scholarship Auction so be sure to bring at least 3 items to be auctioned off. Don't forget to bring your pop tops, canned goods and school supplies. For further information call Barbara Cole at 334-389-6335.
H.O.P.E. Ministries is holding its Community Day of Giving on Nov. 13 from 10 a.m. to 2 p.m. in the lot next to Nance Circle Apartments Enterprise Housing Authority in the Coppinville Community. There will be many free items for participants to choose from. For more information, please contact Allie Bell-Reddick, 334-494-0479 or Presiding Elder David E. Reddick, Retired, 334-494-0308.
The Republican Women of Coffee County (RWCC) will meet Nov. 17 at 11 a.m. at the Enterprise Country Club, 3000 Ozark Highway. The guest speaker will be Britney Garner, President of the Alabama Federation of Republican Women. Also, RWCC officers will be elected and sworn in for the 2022-2023 term. Social time begins at 11 a.m.; an optional $12 lunch begins at 11:30; and the program begins at approximately 12 p.m. Everyone is invited, but reservations are required. Please contact Jan to RSVP at 334-494-3763 or rwccreservations@gmail.com.
The Wiregrass-Enterprise Chapter of the National Active and Retired Federal Employees (NARFE) will hold its monthly Lunch Program at 11 a.m., Thursday, Nov. 18 at the Enterprise Country Club. The guest speaker will be Chris Alexander, Blue Cross and Blue Shield of Alabama Federal Employee Insurance Representative. All current and retired federal employees and guests are most welcome to attend this Enterprise NARFE Lunch Program. Reservations are not necessary but are strongly recommended by email to the chapter's president, Frank Zerbinos, at zerbinos47@hotmail.com or text to 334-447-8092. For more information about NARFE, please attend a NARFE Lunch Program or contact the chapter president.
Aglow International will meet on Nov. 20 at 10 a.m. in Enterprise at the Community Lighthouse in the The Gathering Room. The guest speaker will be Katelyn Thomas from Enterprise. Come and invite others! For more information, call 334-406-9683.