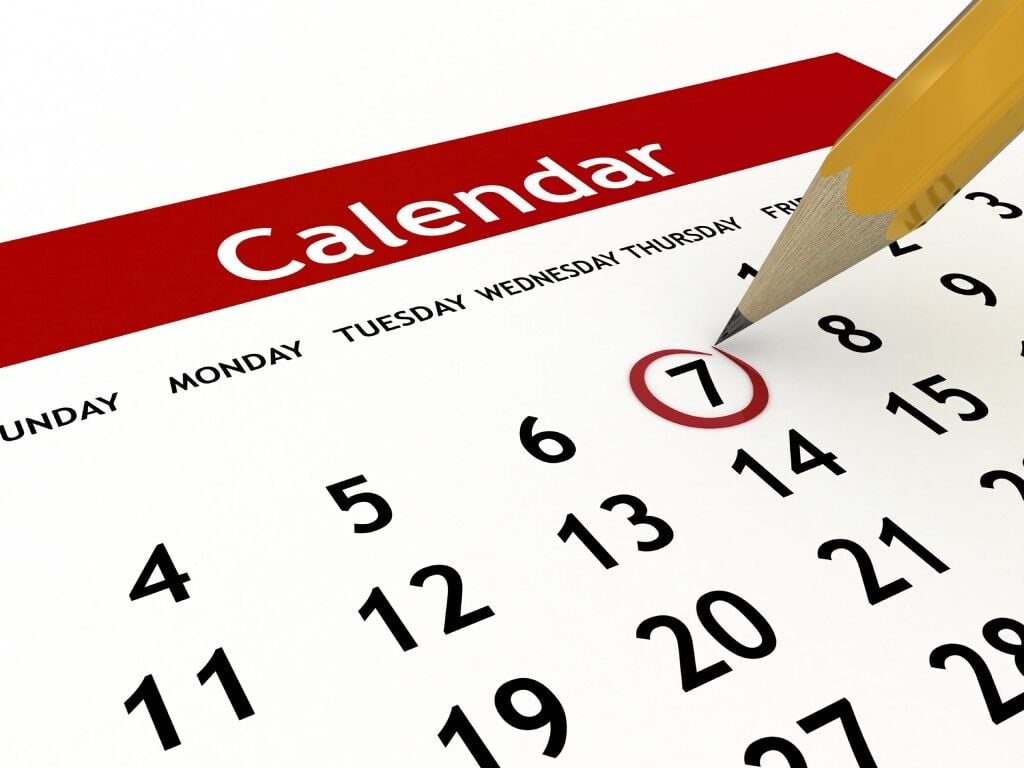 Ongoing
The Enterprise YMCA will hold square dancing classes every Monday from 6 p.m. to 8 p.m. at the main building located on Highway 27 across from Hobby Lobby in Enterprise. Singles and couples are welcome, dancing experience not required! For more information, call 334-237-0466 or 334-347-4513.
Friends of the Enterprise Public Library are hosting the Summertime Savings Mini Book sale from now until July 31 at the Enterprise Public Library. New items will be added every week, and sales include up to 50% off items marked 50 cents and higher.
July 3St. Paul A.M.E Church Lay Organization is hosting a yard sale on Saturday, July 3 from 7 a.m. to noon at 266 Barbara Drive in Ozark. A variety of items will be available.
July 9-10American Legion will hold a yard sale on Friday, July 9 and Saturday, July 10 from 7 a.m. to 1 p.m. The post is located at 701 E. Lee Street in Enterprise.
July 17Vietnam Veterans of America (VVA) Chapter 373 (Fort Rucker) will hold its July 2021 monthly meeting on July 17 at 9:30 a.m. at the Ozark Veterans Lodge located at 411 Williams Drive, Ozark, home of DAV Chapter 94. DAV Chapter 94 will have its monthly meeting and breakfast at 8:30 a.m. and has invited VVA Chapter members to attend the breakfast. Please RSVP for the breakfast to bob.bcooper@gmail.com by July 8.
Aglow International's monthly meeting will be held on Saturday, July 17 at 10 a.m. at PoFolks Restaurant. The guest speaker will be Margaret Gibbs from Wicksburg. The community is invited to attend and bring a friend!
July 19The annual meeting of the Coffee County Farmers Federation will be held on Monday, July 19 6:30 p.m. in the community room at the Extension Office Complex in New Brockton. Only one registration per membership for door prizes is permitted, and all members are encouraged to attend.
July 21The Republican Women of Coffee County will meet on Wednesday, July 21 at 11 a.m. at the Enterprise Country Club. Alabama Attorney General Steve Marshall will be the guest speaker. Social time begins at 11 a.m. and an optional $12 lunch buffet opens at 11:30. The program begins at approximately noon. Everyone is invited, but reservations are required. To RSVP, call 334-494-3763 or email rwccreservations@gmail.com by July 18.
July 31St. Paul A.M.E Church Lay Organization in Ozark will host the 2021 Men and Women Conference on Saturday, Aug. 7 from 9:30 a.m. to 12:30 p.m. at the Perry Recreation Center located at 223 Community Drive in Ozark. The theme is "Breaking Down Barriers, and there will be three speakers: Sister Pertrenna Jackson, Liberty Christian Church of Dothan, Pastor Sam Jackson, III, Liberty Christian Church of Dothan, and Pastor Grandville Anderson, Pleasant Hill AME Church of Salem. The pre-registration fee is $20 and is due by Saturday, July 31. The onsite registration fee is $25. To register or get more information, contact Sandra Edwards, president of the St. Paul AME Church Lay, at 334-828-3149 or Tonita Williams at 813-966-9232.