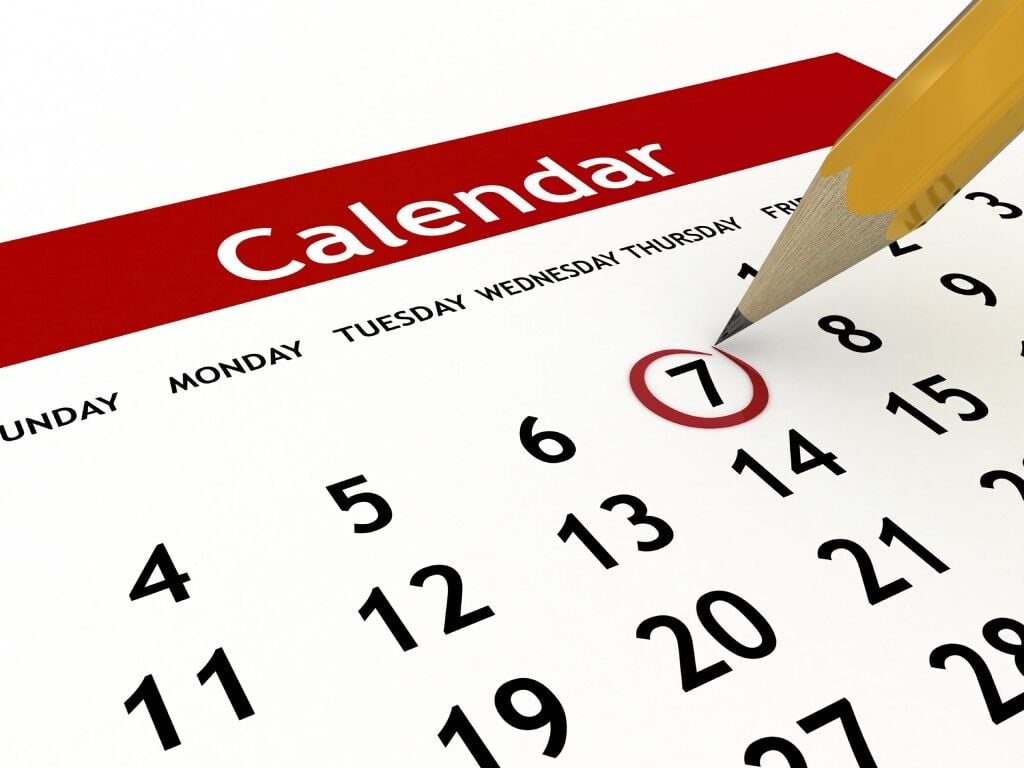 COVID-19 tests will be given at the Coffee County Health Department on Wednesdays from 8 a.m. to 10 a.m. To schedule an appointment, call 334-347-9574.
The DAV van service for local veterans will make runs to Montgomery and Tuskegee on Mondays and Fridays. The van will leave from the Hardee's restaurant on Rucker Boulevard in Enterprise at 5 a.m. and from the Dothan Civic Center at 5:30 a.m. Due to COVID restrictions, there is only space for four riders each trip. Veterans who need rides to VA hospitals in Montgomery or Tuskegee can call 334-308-2480 to reserve a seat on the Enterprise van or 334-446-0866 for the Dothan van.
The Enterprise YMCA will hold square dancing classes every Monday from 6 p.m. to 8 p.m. at the main building located on Highway 27 across from Hobby Lobby in Enterprise. Singles and couples are welcome, dancing experience not required! For more information, call 334-237-0466 or 334-347-4513.
Enterprise Parks and Recreation is hosting senior aerobics at the Enterprise Farmers Market Tuesdays and Thursdays from 9 a.m. to 9:45 a.m. Make new friends, enjoy fun music and get moving!
St. John the Evangelist Catholic Church will host a program for anyone interested in learning the teachings of the church Christ founded, the Catholic Church. The Rite of Christian Initiation of Adults is held each Wednesday at 123 Heath Street in Enterprise. For more information, call 334-347-6751 or 334-464-1930.
Aglow International will meet on Nov. 20 at 10 a.m. in Enterprise at the Community Lighthouse in the The Gathering Room. The guest speaker will be Katelyn Thomas from Enterprise. Come and invite others! For more information, call 334-406-9683.
Johns Chapel AME Church will host a Community Food Giveaway on Nov. 20 from 9 a.m. until 11 a.m. Mayor William Cooper of Enterprise, Mr. Mike Schmitz of Dothan and Pastor White are working together to help those in need by distributing a truckload of food in the church's parking lot at 605 Geneva Highway in Enterprise. Boxes of food will be placed in vehicles as they move through the parking lot. This event is open to the public. For more information, please call Helen Nichols, Chair of the Johns Chapel Social Action Commission, at 334-498-0451 or Pastor White at 334-701-5853.
The German Coffee Club will meet for its Christmas luncheon Dec. 2 at The Landing on Fort Rucker at 9:30 a.m. COVD-19 precautions/social distancing will be taken and a mask is required. Attendees are allowed to bring cake/cookies as usual. Please make your reservations by Thursday, Nov. 25. Thank you to our hostesses: Annette Gillhouse, Tilly Wouluka, Elizabeth Fischer, Brigitte Elmore, Irene Tucker and Christine Kraemer. For more information call Marianne at 389/1607 or Chris at 389-1607.
The Coffee County Arts Alliance and The Enterprise State Community College Division of Fine Arts are helping the community ring in the holiday season with the Wiregrass Community "Messiah" Sing-Along, a rendition of Handel's great work. The Wiregrass Community "Messiah" Sing-Along will be held on Sunday, Dec. 5, at 4:30 p.m. at First Baptist Church of Enterprise. This is a free event for the community, but donations to the Coffee County Arts Alliance are appreciated.
The Wiregrass-Enterprise Chapter of the National Active and Retired Federal Employees (NARFE) will hold its first Holiday Luncheon Social at noon Wednesday Dec. 8 at the Enterprise Country Club. All active and retired federal government employees and guests are invited to attend this special Holiday Luncheon Social. Cost is $18 per person payable at the door by cash or personal check. Proper dress is casual holiday attire. Reservations strongly recommended by email to zerbinos47@hotmail.com or text 334-447-8092. RSVP deadline is Dec. 1.