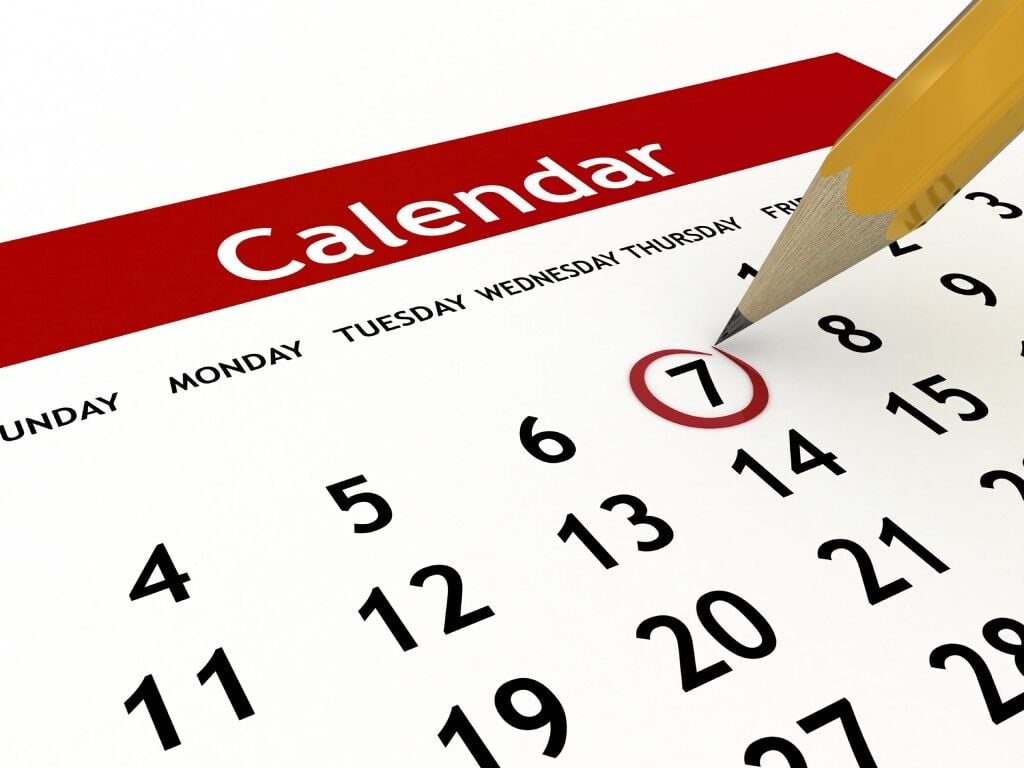 The DAV van service for local veterans will make runs to Montgomery and Tuskegee on Mondays and Fridays. The van will leave from the Hardee's restaurant on Rucker Boulevard in Enterprise at 5 a.m. and from the Dothan Civic Center at 5:30 a.m. Due to COVID restrictions, there is only space for four riders each trip. Veterans who need rides to VA hospitals in Montgomery or Tuskegee can call 334-308-2480 to reserve a seat on the Enterprise van or 334-446-0866 for the Dothan van.
The Enterprise YMCA will hold square dancing classes every Monday from 6 p.m. to 8 p.m. at the main building located on Highway 27 across from Hobby Lobby in Enterprise. Singles and couples are welcome, dancing experience not required! For more information, call 334-237-0466 or 334-347-4513.
Friends of the Enterprise Public Library are hosting the Summertime Savings Mini Book sale from now until July 31 at the Enterprise Public Library. New items will be added every week, and sales include up to 50% off items marked 50 cents and higher.
Enterprise Parks and Recreation is hosting senior aerobics at the Enterprise Farmers Market Tuesdays and Thursdays from 9 a.m. to 9:45 a.m. Make new friends, enjoy fun music and get moving!
The annual meeting of the Coffee County Farmers Federation will be held on Monday, July 19 6:30 p.m. in the community room at the Extension Office Complex in New Brockton. Only one registration per membership for door prizes is permitted, and all members are encouraged to attend.
The Enterprise City Council will convene in a work session followed by a council meeting on Tuesday, July 20 at 5 p.m. at City Hall. The meeting is scheduled to begin at 6 p.m.
The Republican Women of Coffee County will meet on Wednesday, July 21 at 11 a.m. at the Enterprise Country Club. Alabama Attorney General Steve Marshall will be the guest speaker. Social time begins at 11 a.m. and an optional $12 lunch buffet opens at 11:30. The program begins at approximately noon. Everyone is invited, but reservations are required. To RSVP, call 334-494-3763 or email rwccreservations@gmail.com by July 18.
The Wiregrass-Enterprise Chapter, National Active and Retired Federal Employees (NARFE) will hold its monthly lunch program at 11 a.m. on Thursday, July 22 at PoFolks Restaurant, Enterprise. The guest speaker will be Erin Grantham, executive director of the Enterprise Chamber of Commerce. All federal employees, current or retired, are invited to the Enterprise NARFE lunch programs regularly scheduled at 11 a.m. every fourth Thursday of the month at PoFolks Restaurant. For more information about Enterprise NARFE, attend a NARFE Lunch Program or contact the chapter's president, Frank Zerbinos, by text or phone at 334-447-8092.
St. Paul A.M.E Church Lay Organization in Ozark will host the 2021 Men and Women Conference on Saturday, Aug. 7 from 9:30 a.m. to 12:30 p.m. at the Perry Recreation Center located at 223 Community Drive in Ozark. The theme is "Breaking Down Barriers, and there will be three speakers: Sister Pertrenna Jackson, Liberty Christian Church of Dothan, Pastor Sam Jackson, III, Liberty Christian Church of Dothan, and Pastor Grandville Anderson, Pleasant Hill AME Church of Salem. The pre-registration fee is $20 and is due by Saturday, July 31. The onsite registration fee is $25. To register or get more information, contact Sandra Edwards, president of the St. Paul AME Church Lay, at 334-828-3149 or Tonita Williams at 813-966-9232.
St. John the Evangelist Catholic Church will host a program for anyone interested in learning the teachings of the church Christ founded, the Catholic Church. The Rite of Christian Initiation of Adults series starts Wednesday, Aug. 11 at 6:30 p.m. and continues each Wednesday at 123 Heath Street in Enterprise. For more information, call 334-347-6751 or 334-464-1930.
The Above the Best Silver Chapter of the US Army Warrant Officers Association will be holding their in-person, monthly meeting at 1145 AM on August 12, 2021 at Swartworth Hall, 5302 Outlaw Street, Fort Rucker, AL. A meal will be served. Please observe Fort Rucker COVID protocols. This meeting is open to all warrant officers or those interested in warrant officer issues.
Enterprise Women's Day Class of Community Bible Study will begin Aug. 16. The class will meet on Mondays from 10 a.m. until noon in the chapel of First Baptist Church located on 302 North Main Street. For those who cannot meet in person, a dedicated online Core Group will be offered. The class will spend 30 weeks studying 1 and 2 Peter and Revelation. Online registration is open now for the in-person class or the online Core Group at enterprise.cbsclass.org, or interested parties can contact the Class Coordinator by phone at 334-494-2039 or by email bandL@yahoo.com. Registration will be offered throughout the year. A Children's Ministry is in progress, and children will be put on a waiting list.