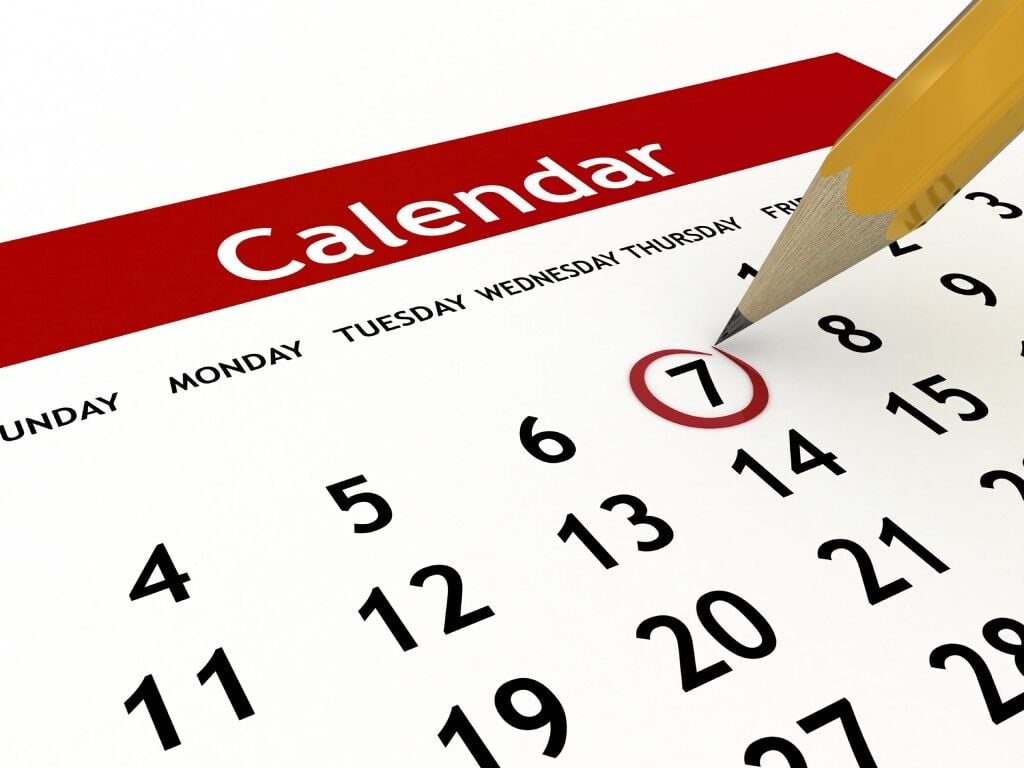 COVID-19 tests will be given at the Coffee County Health Department on Wednesdays from 8 a.m. to 10 a.m. To schedule an appointment, call 334-347-9574.
The DAV van service for local veterans will make runs to Montgomery and Tuskegee on Mondays and Fridays. The van will leave from the Hardee's restaurant on Rucker Boulevard in Enterprise at 5 a.m. and from the Dothan Civic Center at 5:30 a.m. Due to COVID restrictions, there is only space for four riders each trip. Veterans who need rides to VA hospitals in Montgomery or Tuskegee can call 334-308-2480 to reserve a seat on the Enterprise van or 334-446-0866 for the Dothan van.
The Enterprise YMCA will hold square dancing classes every Monday from 6 p.m. to 8 p.m. at the main building located on Highway 27 across from Hobby Lobby in Enterprise. Singles and couples are welcome, dancing experience not required! For more information, call 334-237-0466 or 334-347-4513.
Enterprise Parks and Recreation is hosting senior aerobics at the Enterprise Farmers Market Tuesdays and Thursdays from 9 a.m. to 9:45 a.m. Make new friends, enjoy fun music and get moving!
St. John the Evangelist Catholic Church will host a program for anyone interested in learning the teachings of the church Christ founded, the Catholic Church. The Rite of Christian Initiation of Adults is held each Wednesday at 123 Heath Street in Enterprise. For more information, call 334-347-6751 or 334-464-1930.
VFW Post 6683 is holding a grand reopening celebration on Saturday, Sept. 11 beginning at 8 a.m. with a breakfast followed by a commemoration of VJ and observance of the terrorist attack of 9-11-2001 at 10 a.m. At 11 a.m., the Boston Butt and Pork Plate fundraiser will conclude with distribution of pre-ordered sales. For more information about the fundraiser go to VFW6683.org.
RE/MAX Premier is hosting a Poker Walk in downtown Enterprise on Saturday, Sept. 11. Registration is from 8 a.m. to 10 a.m., and the cost to participate is $20. Additional hands are $10, and a card is drawn at each stop beginning at Hoobler Music. Contest registration is $5, and prizes will be awarded at 2 p.m. All proceeds go to Children's of Alabama.
The Coffee County Education Retirees Association will hold its first meeting on Tuesday, Sept. 14 at the Coffee County Farm Center located at 1065 E. McKinnon Street in New Brockton. Free flu shots will be given as well as a wellness check beginning at 10:30 a.m. Attendees are asked to bring their insurance card. TRS Board Member Anita Gibson will present PEEHIP and TRS updates, and the $10 dues may be paid at this meeting. Light refreshments will be served instead of a meal. For more information, call Barbara Arnold at 334-389-1569.
Coffee County Conservation District will hold its monthly board meeting on Sept. 15 at the Coffee County Commission Room located at 1065 E. McKinnon Street in New Brockton. The meeting will start at 10 a.m. The number of people allowed in the room is limited, so those who plan to attend need to RSVP by calling 334-894-5581 ext. 3.
The Republican Women of Coffee County will meet Sept. 15 at 11 a.m. at the Enterprise Country Club. The program will be a forum for Alabama US Senate candidates Lynda Blanchard, Katie Boyd Britt, Congressman Mo Brooks and Jessica Taylor. Social time begins at 11 a.m. and a $12 optional buffet opens at 11:20. The program begins at approximately 11:50. The public is invited to attend, but reservations are necessary in order to ensure adequate seating and food. To RSVP, call 334-494-3763 or email rwccreservations@gmail.com no later than Sept. 13 to make a reservation.
Aglow International meets on Saturday, Sept.18 at 10 a.m. at Christ Community Church. The guest speaker will be Terry Tripp from Nashville, Tenn. The community is invited to come and bring a friend! For more information, call 334-406-9683.
Coffee County Family Services is collecting bicycles and tricycles for the children in Coffee County, and the goal is to collect 400 bikes by Sept. 30. New bikes or donations can be made at Mitchell Mazda, located at 1222 Rucker Blvd., or Century 21, located at 531 Boll Weevil Circle. Contributions are tax deductible and are so appreciated by the children of Coffee County!
Blind Boys of Alabama will play at Enterprise High School's Performing Arts Center on Sept. 30 at 7 p.m. The Blind Boys of Alabama have the rare distinction of being recognized around the world as both living legends and modern-day innovators. They are not just gospel singers borrowing from old traditions; the group helped to define those traditions in 20th century and almost single-handedly created a new gospel sound for the 21st.
Oct. 2 Girls Night Out to benefit Breast Cancer Awareness will be held in downtown Enterprise on Saturday, Oct. 2 from 4 p.m. to 9 p.m. The event will feature refreshments, door prizes, swag bag, activities, and of course shopping! Advanced tickets are just $10 until Sept. 30.