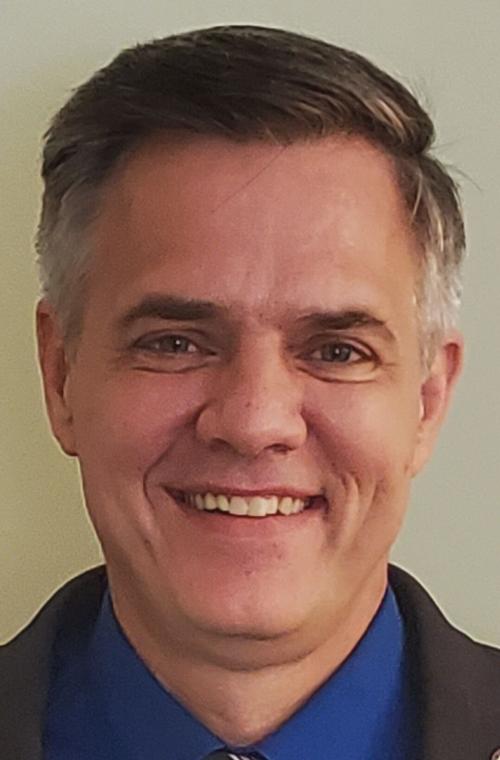 James Brown has announced his candidacy for Enterprise City Council District 3 seat.
"I love Enterprise. I have always felt we show our love through action not just words and so felt compelled to serve the citizens of Enterprise by representing them to the very best of my ability," Brown said.
As the city expands, he believes new leadership is the key to finding innovative ways to incorporate everyone's ideas and create a better city for everyone.
"Citizens should have a direct say in which services are needed and how those services are provided," he said. "We can't all have it our way but through cooperation and understanding we can move forward together and create a better future."
Brown listed his top 3 priorities as:
• Consistently improving our law enforcement, fire service and medical response to support all the citizens of Enterprise.
• A fact-based and fiscally responsible plan for maintaining and improving the city's water/sewer systems, streets, planning and zoning.
• Working with the Enterprise School Board and citizens to provide our children the best education this country has to offer.
Brown says he sees several challenges facing the next City Council, including an aging infrastructure that needs to be addressed and then effectively maintained. Another area is ensuring city services grow at a rate in step with our population increases while maintaining our fiscal responsibility.
Brown believes that his military and civilian job experience and education uniquely qualify him to serve the citizens of Enterprise. Brown has degrees in Business Management for Huntingdon College, Information Systems Management through the Air Force, and a degree in General Studies from Central Texas College. He has held jobs in aviation, international treaty negotiations, threat reduction/security, and emergency management.
While in the Air Force, Brown said he adopted a set of core values that still leads his actions today.
"I believe in integrity first, doing what is right even when nobody is watching," he said. "Service before self, the needs of others comes before our personal comfort or ambitions. And finally, excellence in all we do. To paraphrase the Bible: whatever we do, we should work at it with all our hearts, like we are working for God, not men."
Though not an original citizen of Enterprise, he said the citizens of the city welcomed him with open arms. He said he owes a great deal of service not only to this country but to his adopted city and hopes people will vote to let him serve.
Brown is married to Ann Brown and they have four grown children and four grandchildren. He is a member of Enterprise First United Methodist Church, a life time member of the Disabled American Veterans, a member of the Wiregrass Sergeant Majors Association and Director of Area 2 Alabama Association of Emergency Managers.
Be the first to know
Get local news delivered to your inbox!