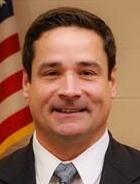 The updated number of positive COVID-19 cases for both students and staff were announced at the Enterprise City Schools Board of Education meeting on Monday.
Superintendent Greg Faught said there have been 23 documented positive cases in students and nine positive cases for employees between reopening on Aug. 6 and last Friday, Sept. 11.
This will be one of the last, if not the last, update from Faught before the Alabama Department of Health begins providing updates on individual school districts. Faught said he wants to avoid conflicting information if the numbers differ.
"We've been told of situations where children or adults may have been quarantined and counted positive without actually having been tested," he said. "I don't know that that's happening or is true, but we've been told that, so those numbers are probably going to be different."
In his superintendent's report, he said he'd been talking with faculty across the system and the consensus was that distance learning is "difficult," a fact he readily acknowledges.
"There are a lot of processes in place for teachers, and there are a lot of processes in place for students," he said. "The teachers have done a marvelous job. They're really creative. Some of the things I've seen that my children are working on are really, really good, but it's been difficult for them to learn because they're learning on the fly. There's a constant stream back and forth and it can be really overwhelming for everyone."
He also said that while some students are doing well and even excelling with the virtual and blended system, other students had not even logged in yet. Faught said a letter will be sent to those families soon.
Board Vice President Rodrick Caldwell asked how communications were between teachers and students in regards to issues with the system or school work, and Faught they have been preemptively reaching out to the families of students who seem to be struggling or having difficulties navigating the programs.
Despite the problems the blended and virtual learning opportunities presented, Faught said they are ultimately preparing their students to be better equipped when they leave and pursue higher education opportunities.
"When we get on the other side of this, we're going to be so much better off instructionally for having this tool in our pouch," he said. "If you want to look for a silver lining, it is preparing them for college. I have one in college, and she's doing virtual and blended kind of like we're doing at the high school and the junior highs now, so this is going to be a part of our future whether we want it to be or not. What our teachers and administrators are doing is really impressive, in my opinion."
In other business, the board:
Approved the amended salary schedule
Approved a consent agreement with the Alabama Trust for Boards of Education and Big Universe for the elementary reading program
Approved the following personnel actions:
Keith Curry, custodian, Enterprise High School
Lauren Galimore, secretary, special projects
Rhonda Barr, clerical aide, Pinedale
Stephanie Lukens, social science teacher, Enterprise High School
Kyle Stiffler, contract wrestling coach, Enterprise High School
Nikki Council, custodian, Holly Hill,
William Hulsey, PE aide, Rucker Blvd
Susan Wagner, school nurse, Enterprise City Schools
Eula Mayo, custodian, Hillcrest Elementary, effective 10/26 – 1/25/2021
Melinda Mils, CNP worker, Child Nutrition, effective 10/12 –12/1
Jana Jones, custodian, Pinedale, effective 9/21 –11/3
Melissa Johnson, Spanish teacher, Enterprise High School, effective 12/4 –2/2/2021
Heather Aho, teacher, Rucker Blvd
Rebecca Morris, math teacher, Enterprise High School
Kristal Nieves, ESL aide, Enterprise City Schools
Sandra Sanchez Calderon, ESL aide, Enterprise City Schools
Jennifer Kiel, custodian, Early Education Center
Willie Bryant, maintenance technician, maintenance
Jeffery Thompson, custodian, Enterprise High School
Tracey Parten, special education teacher, Hillcrest
Thomas Walker, custodian, Enterprise High School
Kristina Mazariegos, ESL aide, Enterprise City Schools
Audrey Payne, part-time teacher, Enterprise City Schools
William Hulsey, social science teacher, Enterprise High School
Adele Pridgen, school nurse, Enterprise City Schools
Jennifer Henry, school lead nurse, Enterprise City Schools
Be the first to know
Get local news delivered to your inbox!