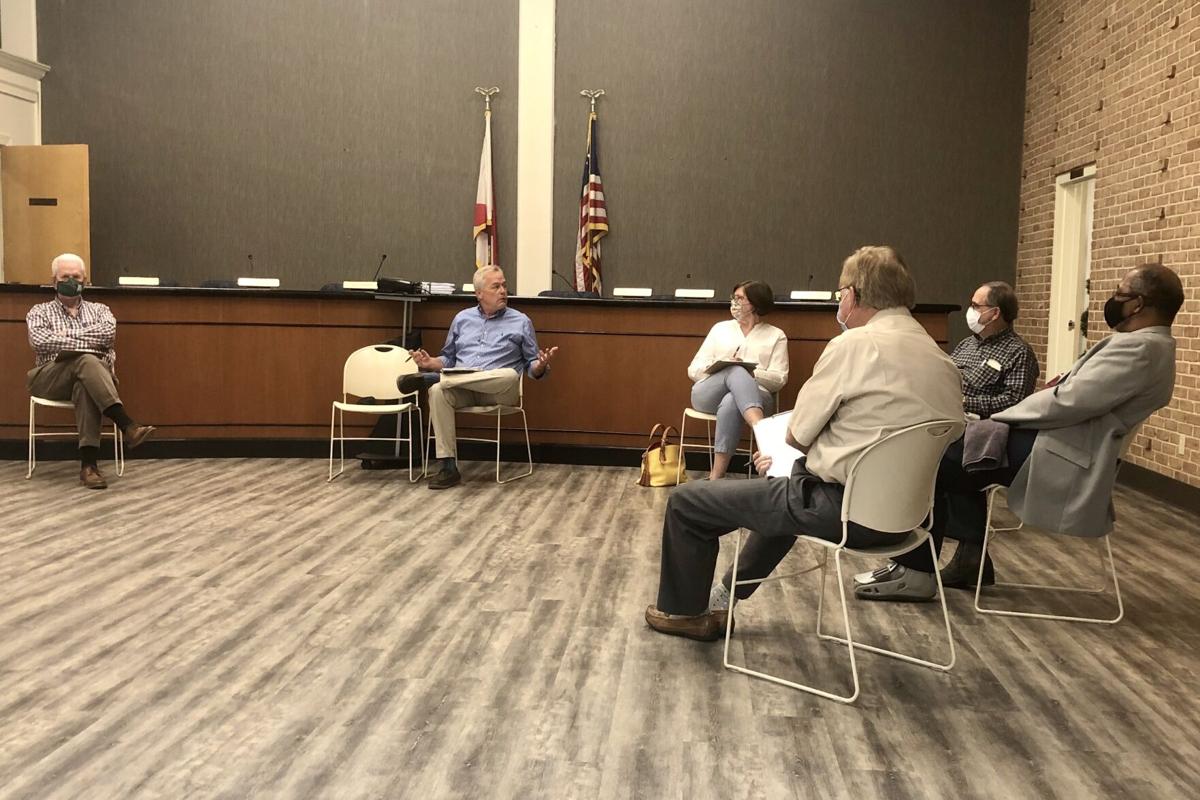 The Elba Water and Electric Board passed a resolution Monday night during a special called meeting to set limits regarding the billing dates for city utility customers.
Chairman Tim Johnson said last month was a "fiasco" with three major issues, two of those coming from issues with sewer and water billing. 
After a Facebook post detailing the higher than average bills began circulating earlier this month, Johnson looked into the billing cycle for the last several months and found that in May and June, the average number of days between billing was 33. For June and July, the average number of days in the billing cycle was 26, and the current billing cycle was back up to 32 to 33 days.
"Someone has to take responsibility for not following up on what's supposed to be done," Johnson said. "If it's because we changed people, someone should have been following up to make sure the days were monitored. It's not fair to the people of Elba to bill them for almost four weeks and then bill them for five weeks. Most people pay their bills this month out of what they're getting paid. I think we need to set a minimum and a maximum number of days between billing cycles so that people get more of a 30 to 31 day cycle."
Jane Brunson said that ideally, the cycle would not vary by more than a couple of days, and Tom Maddox added that it should never vary more than two days from the target 30 or 31, depending on the number of calendar days in the month.
Johnson expressed concern with waiting until a weekend had passed to do a reading to meet that criteria, saying weekends were the highest usage days for most families.
After a lengthy discussion, Brunson put forth a motion stated as follows: "Barring unforeseen circumstances, we read the meters of our utility customers of the City of Elba on either the 14, 15 or 16 days of the month."
Barry Giles suggested they add an amendment to say that any deviation from the policy will need to be approved by the chairman or vice chairman, and the motion was passed as amended.
City Clerk Sally Bane said the meters were read on the 17 of last month and were scheduled to be read on the 17 of this month due to a scheduled absence. Johnson also said that late fees, reconnect fees and disconnect fees have been waived because of the higher bills. 
In other business, the board:
*Accepted a bid of $123,525 from Anixter, Inc. for electric meters. Bane said installation would begin within 30 days once the meters are available.
*Approved the purchase of four security cameras for City Hall up to a cost of $3,500. 
Be the first to know
Get local news delivered to your inbox!