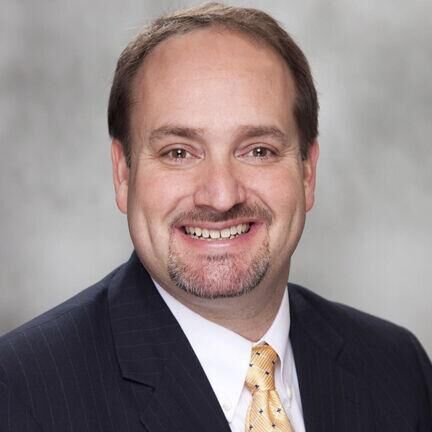 Enterprise City Engineer and Public Works Director Barry Mott spoke to the Enterprise Rotary Club at their meeting Tuesday about several current and upcoming projects happening throughout the city.
Mott first explained the role of the public works department and how it benefits the city. According to his most recent monthly report, public works managed 336 calls from the public, transported 1,300 tons of garbage and delivered and repaired 270 garbage cans.
He also gave an overview of new construction he is overseeing as city engineer. He said there are currently four new subdivisions being built in the city, seven new phases being built in existing subdivisions and 441 single-family homes in construction or in the approval process.
Mott said one of the reasons he took his position with the city is because of the city's planned "aggressive capital improvements over the next few years."
Some of these plans include renovations to City Hall, renovating and adding sidewalks in the downtown area and improvements to downtown parking. They are also hoping to build a new parks and recreation facility.
The most anticipated project for many of the city's residents is the upcoming road improvements. Mott said that the city's roads were evaluated last year on a scale of 0-100, with the roads receiving an average rating of 49 or "poor." The goal was to increase the average rating to 70.
"That doesn't mean, just to be clear, that all the roads will be a 70 or above, just the average," Mott said. "We'll still have some roads that need to be improved and this will take several years to get caught up."
Mott also gave an overview of different projects that ALDOT is planning in the area, such as the construction of a roundabout at the intersection of Highway 27 and Shellfield Road, which will be the first roundabout in Enterprise. Mott said that while many people are unsure about roundabouts, they are useful for making intersections safer.
"Give it a chance. Don't be fearful of it. Not all change it bad. It's something that I think you'll be very happy with," he said.
Mott finished his presentation by expressing his excitement for the new projects and growth happening in the city.
"The reason I came to Enterprise in pretty straightforward. We have an opportunity to do something great here," he said. "This is something the city has not seen before… These are just unprecedented times that we're going through, but I'm excited to be here and the city is excited to have all this going on. We have a lot of good and exciting things ahead."
About Enterprise Rotary Club
The Enterprise Rotary Club meets on Tuesdays at noon at the Enterprise Country Club.
Rotary is a worldwide organization of more than 1.2 million business, professional and community leaders. Members of Rotary clubs, known as Rotarians, provide humanitarian services, encourage high ethical standards in all vocations and help build goodwill and peace in the world. There are 33,000 Rotary clubs in more than 200 countries and geographical areas. Clubs are nonpolitical, nonreligious and open to all cultures, races and creeds. The Foundation is a not-for-profit corporation supported solely by voluntary contributions from Rotarians and friends of the Foundation who share its vision of a better world. The Object of Rotary is to encourage and foster the ideal of service as a basis of worthy enterprise and, in particular, to encourage and foster:
The development of acquaintance as an opportunity for service;
High ethical standards in business and professions, the recognition of the worthiness of all useful occupations, and the dignifying of each Rotarian's occupation as an opportunity to serve society;
The application of the ideal of service in each Rotarian's personal, business and community life; and
The advancement of international understanding, goodwill, and peace through a world fellowship of business and professional persons united in the ideal of service.