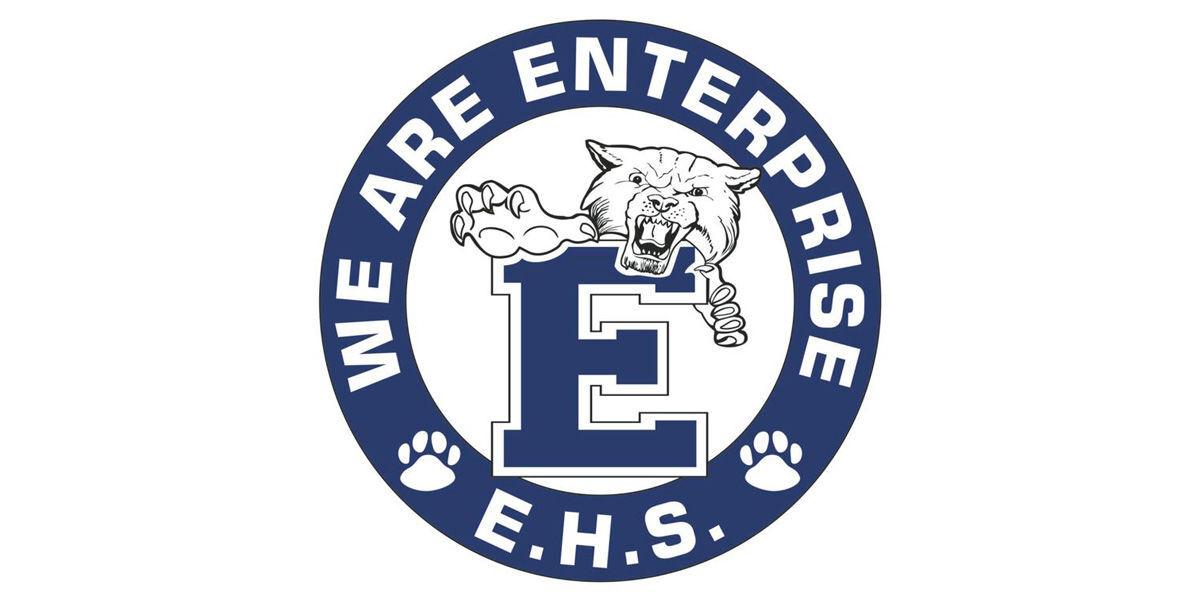 The administration and staff of Enterprise High School are committed to ensuring the safest possible learning environment for our students. In an effort to do so, we will be following all guidelines established in the Enterprise City Schools Plan for Returning to Schools.
In accordance with the ECS Plan for Returning to School, face coverings must be worn at all times upon entering the school building by staff, students and school visitors over the age of six. The following information is specific to Enterprise High School and may not be applicable to other schools in the Enterprise City Schools system. 
The information provided in this plan will be updated as more information becomes available. 
Open House
Open house will not be held in person for the 2020-2021 school year. The following steps will be taken to provide a similar scenario for parents:
Teachers will create a short video introduction to their school website no later than August 10, 2020. 
In addition to a short video, parents are encouraged to join each of their child's teacher's Remind account. We will be sending out a minimum of one message per week for the 2020-2021 school year. 
Arrival
Students may enter the building between the times of 7 a.m. and 7:40 a.m. Students that drive to school are encouraged to remain in their vehicles until the 7:40 bell rings. 
Students will be allowed to transition to their classroom at 7:40 a.m. when the first bell rings. Students will have 10 minutes to report to their first block class. Students that do not arrive to first block by 7:50 a.m. will be counted as tardy.
Students that will attend ECTC for first block are encouraged to be dropped off at or report directly to ECTC no earlier than 7:35 a.m. Buses transporting students to ECTC will depart from the bus loop at 7:50 a.m. Transportation will be provided for students that cannot be dropped off or drive.
Meals
We will be required to enforce a seating capacity not to exceed 50 percent of the total occupancy. 
Breakfast will be served at Enterprise High School each morning. Students that are not eating breakfast will not be able to sit in the cafeteria. Students eating breakfast will be encouraged to remain in the cafeteria until they are done eating breakfast.
Students that choose not to eat breakfast will be able to occupy the following areas and will be encouraged to maintain social distancing guidelines: Small Gym, Wildcat Hall, Activities Hall First floor of the academic building and the Media Center Courtyard.
Lunch will be eaten in classrooms if the classrooms have adequate space. 
Choir, band, gym and athletic classes will be provided a location to eat lunch. 
Students will be able to get a grab and go meal from the cafeteria as a part of our after school feeding program. They will not be allowed to eat in the lunchroom and will be asked to dispose of their trash in a receptacle. 
Instructional Day
Students will be afforded the time and opportunity to sanitize their learning area, to include their desk/table area and tech devices, at the start of each class period with materials provided by Enterprise High School. Custodians will also thoroughly sanitize classrooms when the teacher occupying them has a planning block and at other times throughout the school day. 
Classrooms will be arranged in a manner that promotes social distancing, when feasible. 
All classrooms will have and maintain seating charts for each learning block. These will be updated as often as necessary. 
Students will transition from class to class; however, they will be encouraged to move directly to their next class and not congregate in the hallways. Teachers will be located throughout the hallways and asked to help with these transitions. 
All teachers will be required to create and maintain an online learning platform for their classrooms. This will be accomplished using Google Classroom (in some small cases Schoology). 
Teachers will be required to have a minimum of one assignment completed via these platforms per week during in-person learning.
If remote learning is implemented for the entire school, that requirement will be a minimum of two assignments per week. 
All teachers will be required to create a Remind account for each of their classes. Students and parents will be given the join code.
Teachers will be required to send a minimum of one contact message/update per week. 
Dismissal
Students will be dismissed as normal. 
Students will not be allowed to congregate in large groups throughout the school building and will be asked to maintain social distancing guidelines when feasible. 
Students will not be allowed to wait in the lobby if they are being picked up. 
Wellness
Parents are encouraged to and should screen their children for fever before leaving home. If your child has a fever do not send them to school. 
If students are exhibiting symptoms outlined by the CDC / ADPH, do not send them to school. Please contact/consult with your local physician. 
Faculty, staff and students will be encouraged to practice regular hand washing throughout the school day. 
Faculty and staff will periodically monitor student restrooms to ensure social distancing guidelines are met. 
If students use the restroom during class, they must have a hall pass. Students will not be allowed to congregate in the bathrooms. 
Faculty, staff, students and visitors may be subjected to touchless temperature screenings. These screenings may occur depending on available personnel. 
Enterprise High School will have sanitizing stations placed throughout the building. Students are encouraged to utilize the hand sanitizing stations responsibly throughout the school day. 
Students are encouraged to bring their own personal hand sanitizer in their book bags for personal use during the school day. Teachers will be provided cleaning supplies to use for sanitizing the learning areas and materials.  
Enterprise High School custodial staff will also provide additional sanitizing measures throughout the school day. 
Due to our understanding of virus transmission, water fountains will be shut off and students will be encouraged to bring their own water bottles. We will have some water bottle dispenser stations open throughout the school on each floor of the academic building.  
Office Procedures
Visitors of any kind will be required to have a scheduled appointment before entering the school building. Upon arriving for a scheduled appointment, visitors will not be permitted beyond the main lobby unless they receive administrative approval/escort. 
Parents are encouraged to call to have a student checked out. Students will be called from class and must check out at the front office before leaving school. Parents do not need to enter the building to check out a student.  
Students arriving at school after 7:50 a.m. must check in with the main office. They will receive an admit slip before being released to class. 
Visitors of any kind will not be allowed to the nurses' office without a pre-scheduled appointment. 
Remote Learning
Students choosing the remote learning option will be serviced through the ACCESS learning platform. These are real courses, both core and electives, taught with a distance learning instructor. They do require the same amount of work as a traditional class setting. 
Students will be enrolled in their core classes to match their school schedule if available. ACCESS does not have the ability to offer all the advanced options that EHS does.
Students will be allowed to choose the electives offered through ACCESS to fill the remainder of their semester schedule. Those choosing to do remote learning will be emailed a Google Form to choose their top four choices. Due to the nature of the ACCESS platform, all EHS traditional setting electives may not be available. 
If a student decides to return at the end of a nine-week grading period, their grade from their core ACCESS classes will transfer and they will be placed in the corresponding core class at EHS when possible. In other words, if a student starts the year online taking a regular English class, they will transfer into a regular English class upon return to EHS. There is a possibility due to class sizes that students may be required to continue in the ACCESS platform on the EHS campus. Regarding electives, they will remain in their selected electives through ACCESS for the remainder of the grading period.
If a student fails a course on ACCESS (this includes those that were in ACCESS the first nine weeks and then a regular class the second nine weeks), they will lose an elective option the following semester and the course they failed will be added to their schedule in place of an elective if space is available. There is a chance the student would need to repeat the failed class in summer school.
If you submitted the ECS Digital Learning Intent Form after the deadline of July 21, 2020, we can make no guarantees that your request to do remote learning will be met. We will try our best to accommodate all student requests; however, submission after the deadline does not guarantee access to the remote learning opportunity. 
For more information regarding remote learning, please see the "Enterprise High School Remote Learning Information 2020-2021" guide on the EHS website.
Chromebooks will be available for a rental and insurance fee and a signed usage agreement must be submitted.
Be the first to know
Get local news delivered to your inbox!