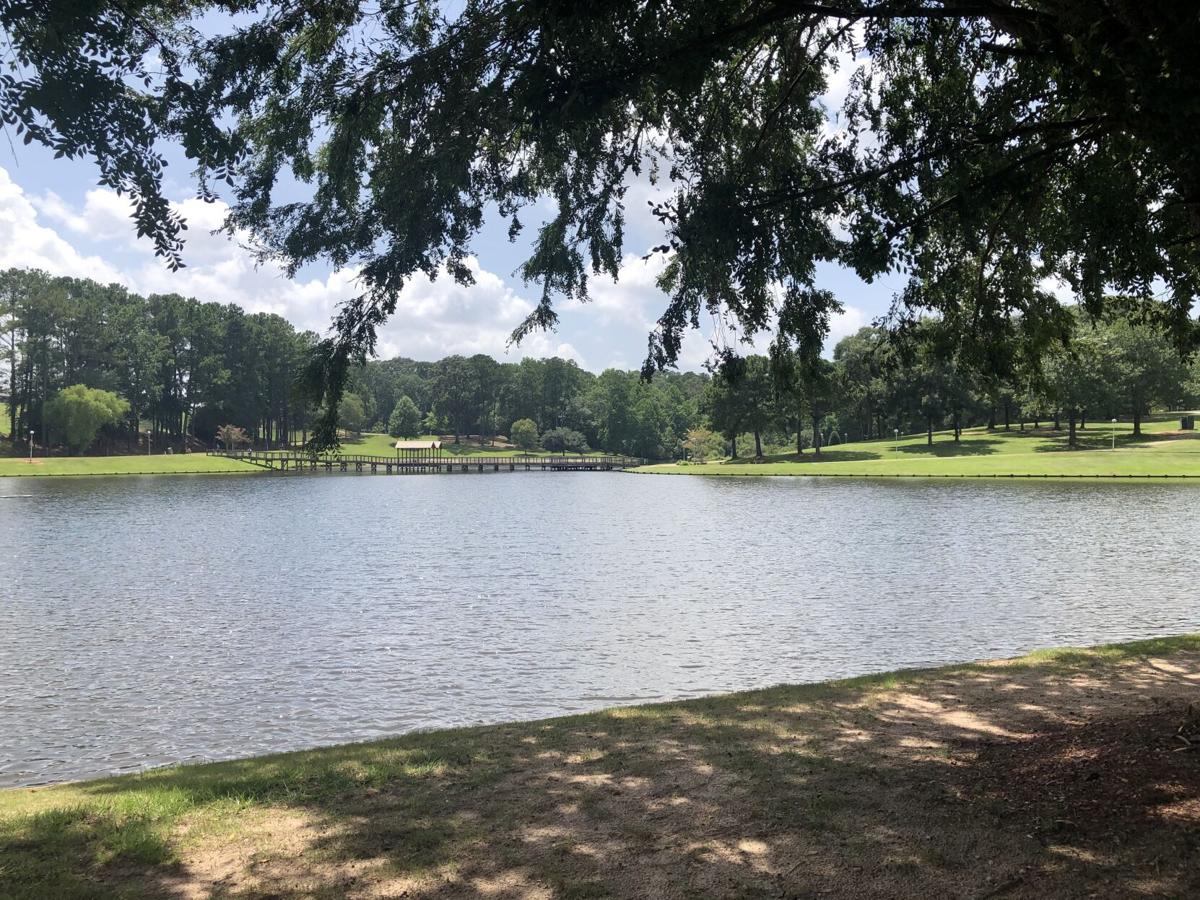 As the first day of school draws near, the end of summer looms even larger in an already plagued year.
While many families feel the weight of what the next few weeks could bring, it's important to live as normally as possible to help transition our kids back to school. Even though the big, last-days-of-summer vacation may have been canceled, Enterprise and Coffee County have many ways to get outside, take a load off and stay safe while doing so.
All of Enterprise's many parks are open and ready to serve. Johnny Henderson Park holds a plethora of opportunities for safe fun from the walking trails to the lake, playgrounds and newly-renovated splash pad. Pack a picnic lunch and make a day of everything the park has to offer while taking shade under the pavilions.
If Johnny Henderson gets too crowded, make a visit over to Donaldson Park, Gibson Park, Westside Community Park, Ouida Park or the Alfred Peavy Park.
On Fridays, Saturdays and Sundays, drive over to New Brockton to visit Slam Island and the Swimming Hole. Newly renovated to include a rope swing and the Zoom Flume, the Swimming Hole is a spring-fed lake covering 1,600 acres. Relax inside the full restaurant and enjoy live music, but be sure to take the kids home at 9 p.m. when the family-friendly Saloon turns into an adults-only party.
For a fun and educational excursion, play Escape Enterprise's virtual room that takes players on a tour of the city to many hidden and well-known landmarks with a few brain teasers tossed in to keep things exciting and engaging.
For those who prefer to stay home as much as possible but still want to disrupt the normal routine with something fun, it is possible to make your home your getaway. Set up camp in the back yard or build a fort in the living room for the night with take out from one of Enterprise's amazing local restaurants, or create your own drive-in movie theater with a projector, a sheet, popcorn and candy — if you can avoid the summer rainstorms!
Whatever you decide to do to end the summer on a high note, keep these guidelines in mind:
How many people will be there?
Can you keep at least six feet between your party and others? 
How often is the equipment cleaned and sanitized?
And as always, don't forget the mask and hand sanitizer!
Be the first to know
Get local news delivered to your inbox!