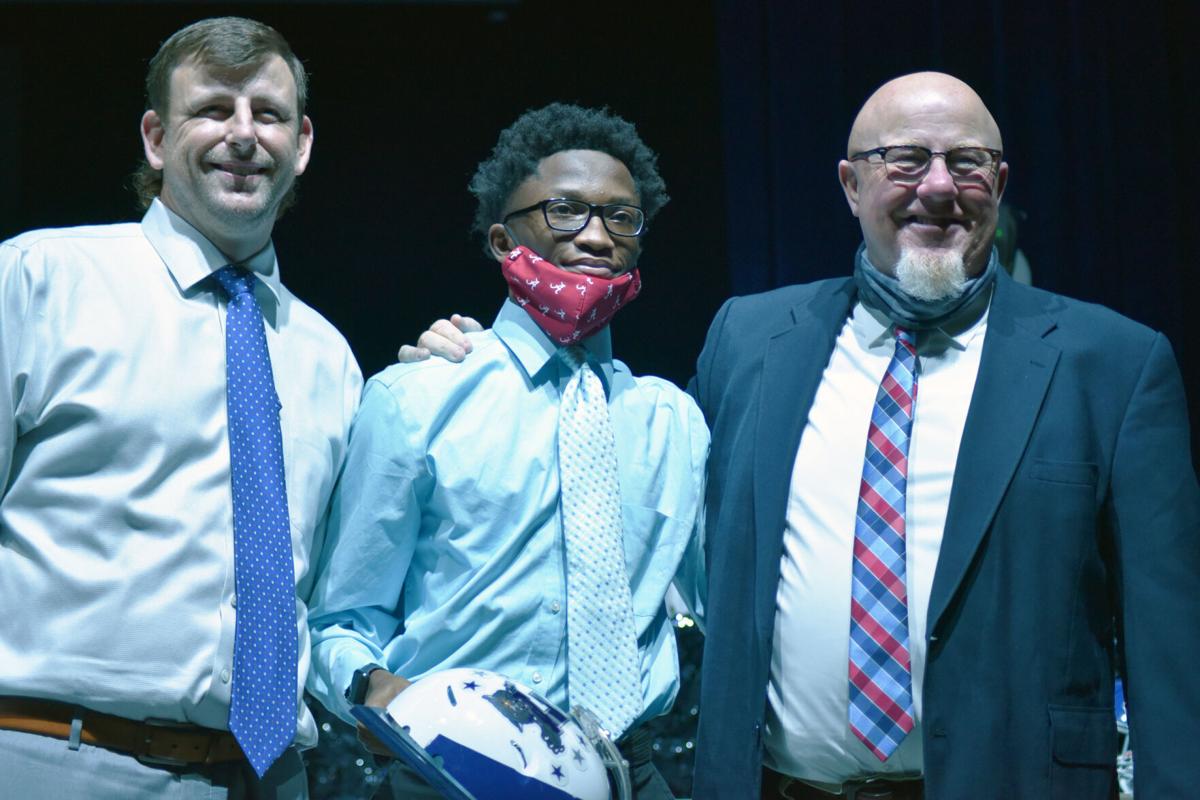 For strength and conditioning and defensive backs coach Gary Dugger, senior Javan Taitt will always stick out in his memory as a player of great determination and work ethic.
Despite playing a position that had two returning starters, Dugger said that never deterred Taitt from giving each practice and game everything he had.
"He probably didn't get to play as many game reps as he would've liked, but that never changed his work ethic. That never changed his attitude," he said. "He came to work every day and worked as hard as anyone else, worked on the practice field as hard as anyone else. This kid right here might've taken as many scout reps as anyone and he worked his butt off every day, and that's a great testament to the type of young man that he is."
Dugger also thanked the parents for making their jobs as coaches easier by raising young men who are respectful and a joy to be around.
"Over my seven years of coaching, I do have to say this specifically to the parents: this is by far the most respectful group of young men I've ever been around. I've been at four different schools and it's not even close," he said. "Thank you for raising great young men. It truly makes what we do that much more joyous, to be able to coach young men that are just a pleasure to be around every time they are in our facility. Thank you for giving us the opportunity to coach them. I personally have two young sons, so I know how important it is as parents to entrust your kids to someone else and I don't take that for granted.
"Javan exemplifies everything I just discussed. He's a hard worker and very respectful. I haven't ever had a conversation with this kid where he seems upset, although I'm sure a lot of times he was. This senior class has really laid the foundation for the great things that are to come for this program."