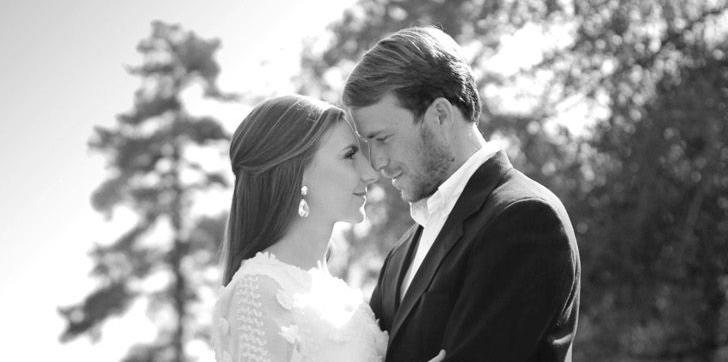 Mr. and Mrs. Kyle Padgett, Andalusia, AL, and Mr. and Mrs. David Haley, Elba, AL, are pleased to announce the engagement and forth-coming marriage of their daughter, Annsley Marye Padgett to Jonathan Taylor Renfroe, son of Mr. and Mrs. John Renfroe, Troy, AL.
The bride-elect is the granddaughter of Mr. and Mrs. Jack Padgett, Mr. and Mrs. Ken Anderson, and Mr. and Mrs. Danny Stinson all of Elba. She is the great granddaughter of Mrs. Nelline Hudson Taylor and the late Leroy Hudson and Mrs. Edna Sue Stinson and the late Mr. Earl Stinson, Elba, AL.
Annsley is a 2017 graduate of Zion Chapel High School and is currently a student at Troy University and is scheduled to graduate with a Bachelor's Degree in Early Childhood Education in May 2021.
The groom-elect is the grandson of the late John Alvie and Mary Renfroe of Brundidge, AL.
Taylor is a 2013 graduate of Pike Liberal Arts High School. He is a graduate of Lurleen B. Wallace Community College with a degree in forestry. Currently he is a forestry consultant in Barbour County, AL.
The couple will exchange vows on July 18, 2020, 6:00 p.m at Pine View Farms, 526 County Road 370, Elba, AL 36323. Friends and relatives are invited to attend.