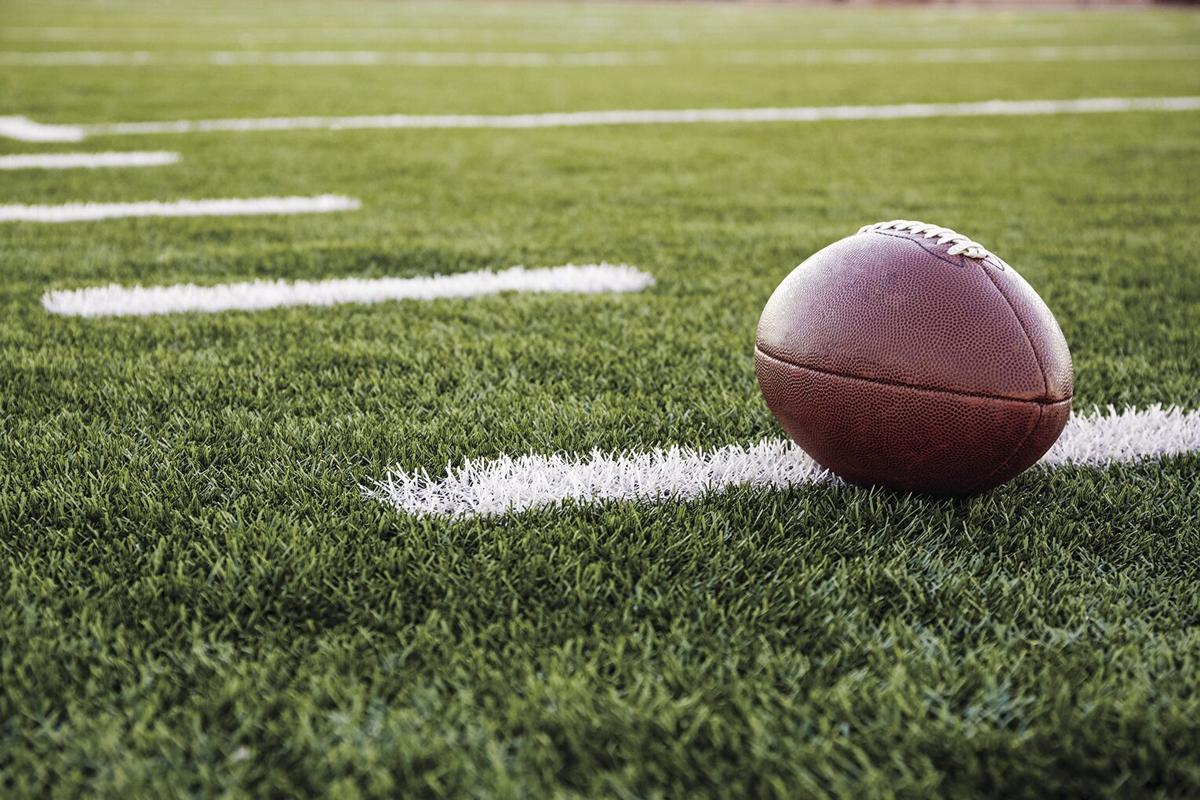 Both the Dauphin Junior High School and Dothan Preparatory seventh-grade football teams brought excitement to Wildcat Stadium Thursday night, and when 32 minutes of football ended, Dauphin was more excited than the visiting Dothanites.
Big plays, ball control and stingy defensive play made the difference for the Dolphins (1-0).
Dauphin had 34 rushing attempts for 155 yards and DJHS defenders held Dothan to 93 yards on 22 carries.
Dauphin got its only touchdown on the game's first series when Wesley Creel ran 12 yards for the score with 3:58 left in the first period. The drive covered 70 yards in seven plays, all on the ground.
Creel, who had a game-high 124 yards rushing, ran for the 2-point conversion and an 8-0 DJHS lead.
The visiting Tigers reeled off an 11-play drive that moved the ball to the DJHS 2-yad line but an offensive holding penalty and tenacious defense gave the Fins possession at their 4-yard line on the first play of the second quarter.
The Fins second possession featured a 44-yard run by Creel to midfield, but the ball changed hands when the Tigers recovered a Dauphin fumble shortly thereafter.
The last half of the second quarter and the entire third period saw no further scoring.
The Tigers got their touchdown on a 68-yard pass completion from Alex Swain to Ai'King Hall with 4:53 left in the game.
The 2-point conversion attempt was stuffed at the line of scrimmage, leaving the score at its final 8-6 total.
Dauphin had the game's last two big plays.
The first came with 2:12 to play when the Fins again stopped a Dothan runner in his tracks; Dothan gained six yards on fourth-and-8 at the DJHS 46-yard line.
The clinching play was a Dauphin interception with 32 seconds to play; Eli Williams intercepted a Dothan pass at Dauphin's 22.
"It was a great first win. The athletes played their hearts out against a well-coached Dothan Prep team," said Dauphin coach Andrew Johnson. "I want to thank all the fans for showing up, and being a part of the great 'Fin Family.'"
Members of Dauphin's victorious seventh-grade squad are: LaTavon Baldwin, Caleb Nalls, Brody Rhoades, Gabe Beck, Parker Gibbs, Wesley Creel, Parker Langford, Eli Williams, KeMarion Matthews, Wesley Stewart, Liam Rodgers, Hayden Smith, Caleb Harper, Hayston Jones, Dezimere Warren, Eli Richardson, Dustyn Leavigne, Drew Danner, Ethan Roen, Blake Murdock, Lane Hitt, Drew Bouchard, Troy Forehand, Jack Reagan, Jacob Viands, K'amron Rogers, Braydon Bones, Parker Trawick, Isiah Jackson, Ellis Loftin, Gage Booker, Harris Burg, Amir Prude, William Schleusner, Jackson Youngblood, Ashton Buxton, Brayden Taylor, Hub Hogan, Joshua Motley, Judson Hayes, Theo Rogers, Ian Whitehead, Brycen Wedel, Bo Boykin, Henry Burg, Caliek Fortune, Drayden Ewing, Josie Thompson, Garrett Nelson, Seamus Bundrick, Preston Brown and Mario Valerio.