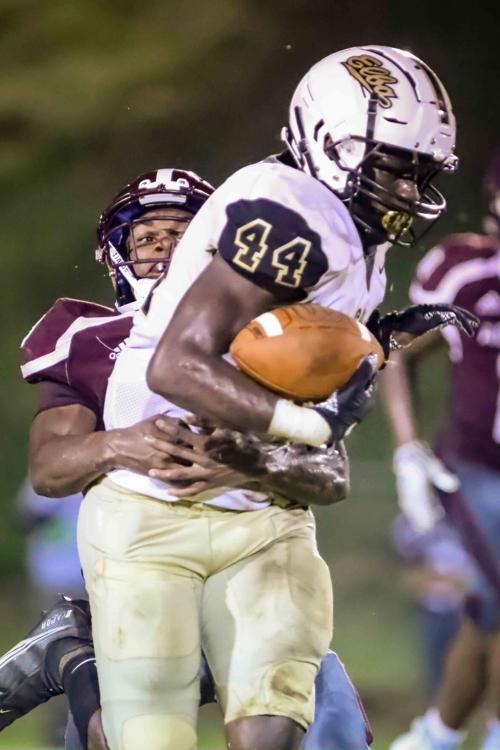 There's no downplaying the importance of Elba's region showdown at Ariton on Friday night.
The winner almost certainly earns the region's fourth and final playoff spot. The loser almost certainly will be out of the postseason.
"It's big," Elba head coach Marc Sieving agreed. "We've expressed that to our kids. I think they understand. I'm sure Ariton does, too. We're going to have a good football game on our hands Friday night."
Both teams trail region leader G.W. Long (5-0) and second-place Abbeville  and Geneva County (both 4-1).
Elba is 5-3 overall, 3-2 in Class 2A, Region 2. The Tigers' region losses came to G.W. Long (41-34) and Abbeville (48-42). The non-region loss came against Class 3A Providence Christian (27-20).
Ariton is 3-5 overall, 2-3 in region play but that is a bit deceiving. The Purple Cats have had an injury-plagued season but snapped a four-game losing streak last week with a shutout win over Zion Chapel. Four of their five losses have been by two touchdowns or fewer, the exception being Dale County rival G.W. Long 52-6.
"They've got a good football team. They've lost some close games," Sieving said. "They'll spread you out or they'll get in two tight ends and run the ball.
"That makes it difficult when a team a team can kind of go back and forth from two tight ends and pounding it and being happy with four yards to then spreading you out and throwing it around."
Sieving said Ariton quarterback Ian Senn is a freshman who keeps improving.
"He's a young kid, but he does a good job of managing their offense," the coach said. "He's a capable player, for sure."
Senn completed 4 of 5 passes for 82 yards last week. The Purple Cats scored five touchdowns in the first half, all scored by five different players – Cade Webb, Landon Thrash, Isaiah Lopez, Zack Phillips and Decorey Dozier. Ariton finished with 224 yards rushing. Webb gained 96 yards on just two carries.
CJ McNabb had nine tackles and Jackson Baker seven to lead the Ariton defense.
Elba will try to rebound from last week's heartbreaking loss at Abbeville. The Tigers were impressive the previous weeks they've come off a loss. They defeated Zion Chapel after falling to G.W. Long and handed Geneva County its only loss of the season to date after the Providence loss.
"We expect our guys to have a great week of practice and come in mentally prepared," Sieving said. "We've got to play our best football game on Friday. That's the message we're sending to our guys and I expect that out of Ariton, also."
If your best players have to play their best in big games, Elba will be counting on Chrystyile Caldwell on Friday. The linebacker/fullback has been dominant at times this season for the Tigers.
"Chrystyile has been a real anchor for us on the defensive side of the ball this year," Sieving said. "And when we get the ball in his hands on offense he's usually pretty good about doing something with it.
"He's just a junior. He's got room to grow and room to learn. He's got some things to clean up moving into this game."
Be the first to know
Get local news delivered to your inbox!