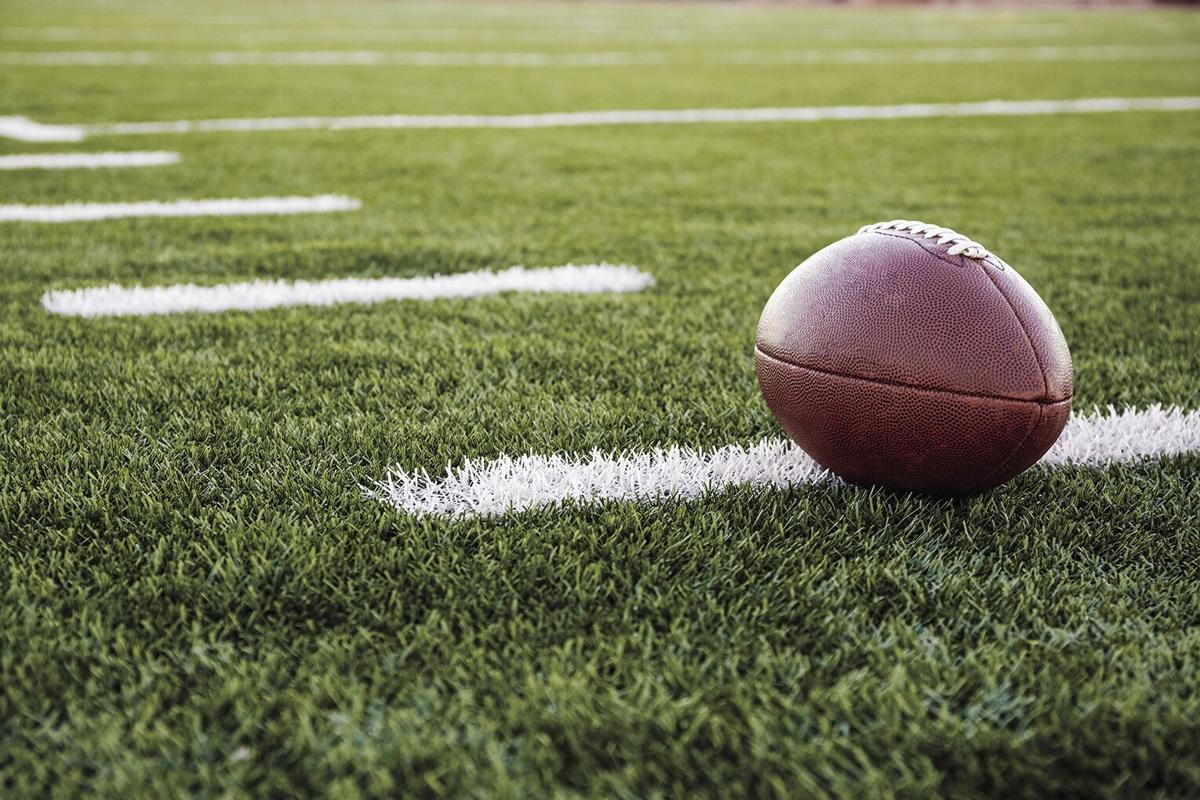 In a preview of a critical 7A Region 2 varsity clash coming up on Sept. 17, the Enterprise High School jayvees hosted Central High Phenix City's Red Devils in Wildcat Stadium Monday afternoon.
In a defensive struggle, Central's massive offensive line paved the way for the Red Devils to claim a 12-6 win in the season-opener for both teams.
Monday's game provided the opportunity for both teams to see what lies ahead the next few years in the varsity series that saw Enterprise's last win come in 2015.
In Monday's game, Central's offensive linemen averaged well over 300 pounds apiece but never manhandled outsized EHS defenders, but the Wildcats were stung by two big offensive plays and one by Central's defense that decided the outcome in late afternoon heat.
A 41-yard reception that set up Central's first score, a long scoring run and a pass interception brought on the EHS downfall.
After a scoreless first quarter, Central opened scoring, after the 41-yard completion, with an 11-yard touchdown pass completion on the second play of the second period.
The two-point conversion attempt failed, leaving the score 6-0 at intermission.
Enterprise opened the third period with a 13-play, 70-yard drive in which Raymond McGoley had nine carries, including the 9-yard touchdown run that knotted the score 6-6 with :50 left in the quarter.
The score remained tied when Enterprise's 2-point try came up short of success.
On their next possession, the Devils used four plays to cover 70 yards and reclaim the lead on a 56-yard touchdown gallop with 7:12 remaining in the game.
A conversion pass attempt went uncaught leaving the score 12-6.
The Cats, behind stout defensive play, had three more offensive series before game's end but couldn't score; the first series ended with the game's other big play, a pass interception with 5:55 to play.
The second drive saw the Wildcats thrown for a loss on fourth-and-2, and the final possession was the game's last play.
Enterprise ended the game with 119 rushing yards on 37 attempts; EHS defenders surrendered 41 net rushing yards and were victimized by 74 yards passing on five completions in 10 attempts.
Enterprise is scheduled to host Crestview, Fla., Monday; kickoff is planned for 6:30 p.m. in Wildcat stadium.
Enterprise High School's freshman football team opened its season in Ozark's Matthews Stadium Monday with a 6-0 win against Carroll High.
Big defensive plays keyed the EHS win.
"Our defense played well, getting two interceptions in the process," said EHS coach Steven Kracht. "It was a true team effort to keep Carroll out of the end zone. The players rallied to the ball to prevent that 'Big Play.'"
Carroll's defense wasn't shabby.
"Offensively, we scored on our first possession with a pass down the middle of the field," Kracht continued. "We did have three fumbles, one of them coming on a fourth down."
The Enterprise touchdown came on a completion from Andrew Purcell to Caden Boutwell.
"There were some glimmers of hope, but our inconsistency kept us from putting more points on the board," Kracht said. "All in all, it was a nice win... a win is a win. We'll take it.
"We look forward to our next challenge against Crestview (Florida) Monday at Wildcat Stadium."