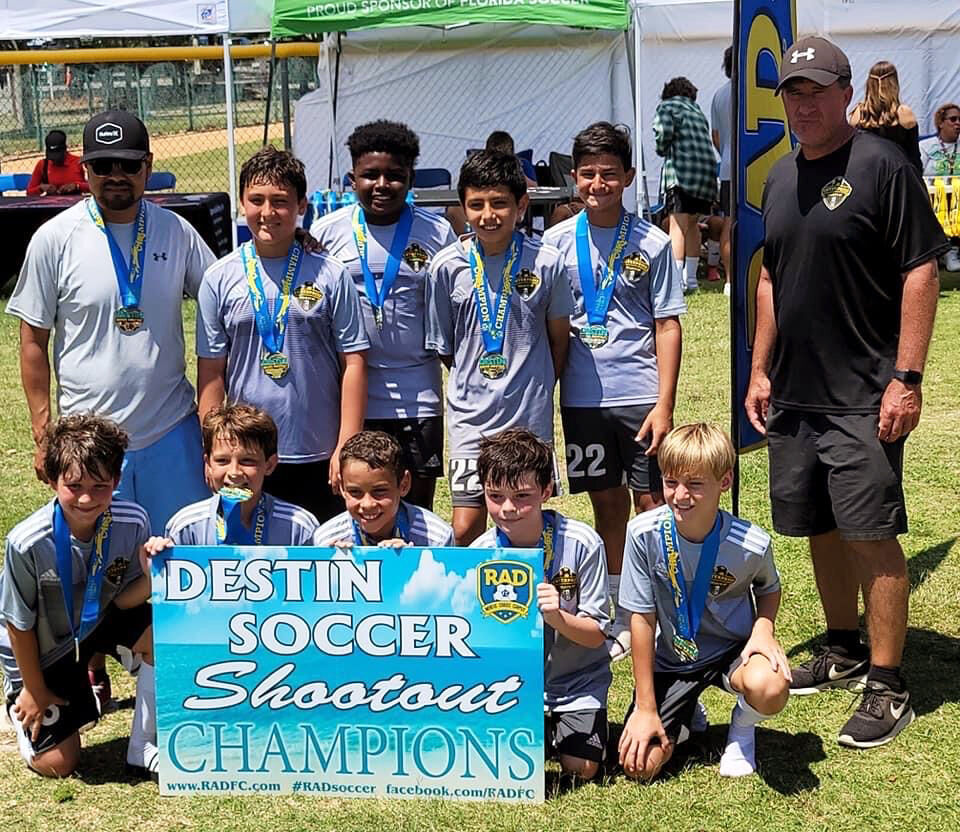 Enterprise Select Soccer teams have had a busy, but fulfilling, few weekends in Florida with the 12U ESS 09 and 11U ESS 10 boys' teams claiming championships in Panama City Beach and Destin.
ESS 09 brought home the Trident Cup tournament win over the weekend of May 15 and 16. The team started off on the right foot, downing the Fairhope Academy 09 boys 6-1 in the first match of the day. The second game, a hard-fought match against the Bayside Dynamo 09 Boys Competitive from Gulf Breeze, Fla., ended in a 2-2 tie.
In Sunday's semi-final, ESS 09 again dominated and defeated Bay United 09 Boys out of Panama City 7-3 to get to a rematch against Bayside for the trophy. Enterprise ultimately came out on top with a 4-3 win.
After winning back-to-back championships, Club Founder Marco Lascano said he couldn't be more proud of his players.
"I'm very proud of them and everything they've accomplished this season," he said.
Two weeks later over the weekend of May 26 and 27, the 11U ESS 10 boys' team came home champions of the Destin Soccer Shootout.
ESS 10 won the first match against Mississippi's third-ranked team in the state IFC Boys Red 3-2 and the second match 3-1 against CFC Red Star 10 Red from Columbus, Ga. Sunday's semi-final match against Mississippi's No 1-ranked team Alliance FC 11 boys ended in a 1-1 tie.
ESS 10 and Alliance faced off again in the championship game, and this time Enterprise showed out and won 5-1.
"What made this tournament win even more impressive is the 11U bracket plays 9 versus 9, and our team played the whole weekend with only 9 players and zero subs," Lascano said. "There is an unbelievable amount of heart and fight in this group."
With the elimination of the long-standing AHSAA 50 percent rule, the club will be able to keep all of their junior high and high school players training and playing together this upcoming fall season. Lascano said it will help Enterprise Select and EHS by keeping all the players together year round.