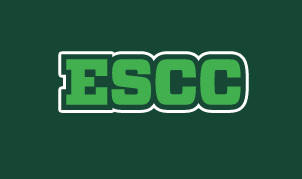 Enterprise State Community College's Boll Weevils kept post-season hopes alive by gaining a split with Coastal Alabama Community College-North Monday in a doubleheader postponed from Saturday.
Coastal won Monday's opener 8-4 out-hitting the Weevils 12-9 and handing ESCC its fifth-consecutive loss.
Micah McLeod had two of ESCC's hits, with a double, a single and a bases-on-balls; Christian Beasley singled twice, drove in a run and scored a run; Carter Duke doubled and drove in a run; and Bailey Shannon also doubled and drove in a run.
Brady Peddie doubled, walked and scored a run; Connor Purvis singled, walked twice and scored a run; and Taylor Gover singled for the Weevils.
Caleb Griffin was Monday's starting ESCC pitcher; the southpaw pitched 4.0 innings, gave up six hits and four earned runs, walked three and struck out two.
Jade Sikes pitched 1.1 innings, allowed five hits and three earned runs and walked two batters.
Elliott Baxter pitched the final 1.2 innings, allowed one hit, one run and struck out one.
After Coastal scored a run in the top of the second game's first inning, the Weevils answered with four runs in the home half of the first and were never headed in a 6-1 win.
Enterprise scored a pair of insurance runs in the third frame.
Shannon had the game's loudest hit, a home run in a game in which he also singled, walked twice, scored two runs and had 3 RBIs.
Danford doubled, singled, walked and drove in a pair of runs.
Beasley doubled, walked, scored twice and drove in a run; and Connor Varnum and Zach Hansen both singled.
Maddux Herring pitched 6.0 innings of three-hit ball and allowed Coastal's lone run, while walking three and striking out four.
Peddie closed and struck out one of the three batters he faced and retired in order in the seventh inning.
Enterprise is scheduled to host Bishop State in a South Division doubleheader Thursday with the first pitch planned for noon.