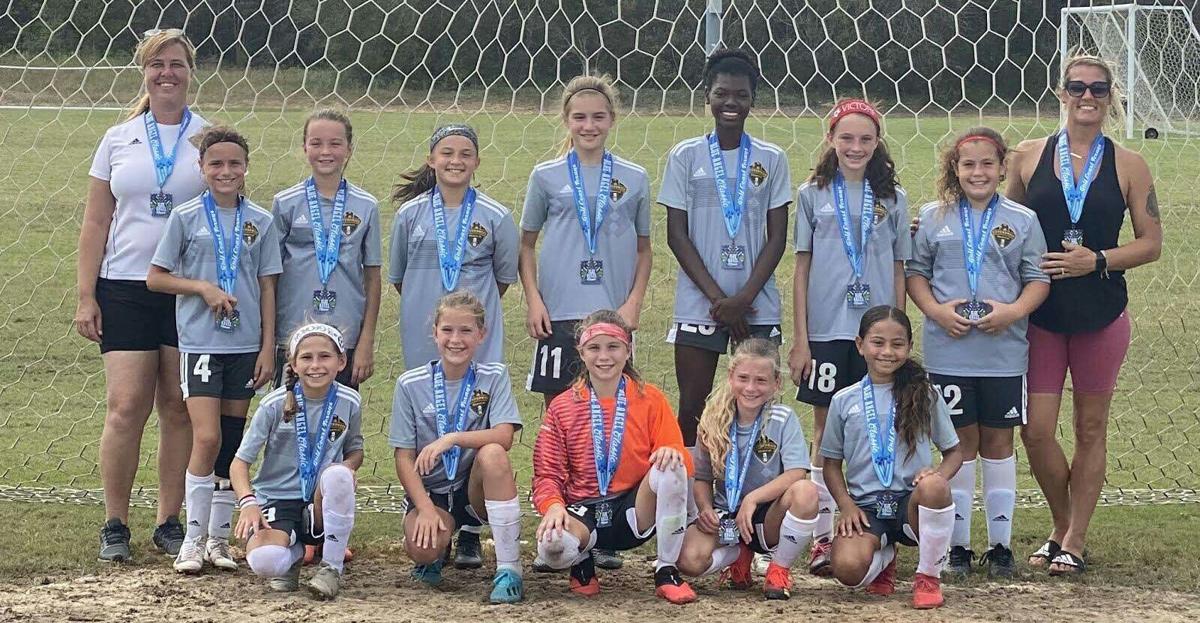 The Enterprise Select Soccer Club's 12U girls ESS Strykers 09 recently finished second in the Blue Angel Classic in Pensacola.
On Saturday the Strykers tied their first match 3-3 after scoring the equalizer with 5 minutes left against the Gulf Coast Texans. In their second match versus Bayside Dynamo 09 Girls, the Strykers scored the game winning goal with 2 minutes left in the match to win 2-1 to make it to a semifinal match on Sunday.
The Strykers held on to win 3-2 against Gulfsouth FC 09 Girls to make it to the championship match against the Gulf Coast Texans again.
It was a very tough game and the girls played hard to the end with a few opportunities to tie the match, but unfortunately they lost 1-0.
"Every match was a nail-biter, but our girls never stopped playing hard, never quit," club director Marco Lascano said. "They play with tremendous heart every match – some of the great qualities we love about this team.
"We're so very proud of this team and what they've accomplished so far this season."