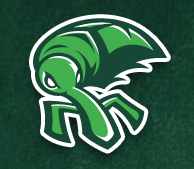 Runs were few and far between for Enterprise State Community College's Boll Weevils who were quietly swept by the visiting Bishop State Community College Wildcats Thursday 4-2 and 9-2.
The Weevils scored two runs in the bottom of the first inning of Thursday's opener and didn't plate another run until the fifth inning of the nightcap.
Enterprise managed a paltry five hits in the opener, with Cameron Williams' double the only extra-base hit. Williams also walked, scored a run and had an RBI.
Bailey Shannon had ESCC's other RBI.
Leadoff hitter Connor Purvis, Mac Danford and Jon Lewis had ESCC's other hits.
Starting pitcher Elliott Baxter faced 28 Wildcats, allowed 10 hits and four runs (three earned) in 5.2 innings. Baxter walked two and struck out the same number before being replaced by Hunter Millican, who pitched the final 1.1 innings of perfect baseball.
Thursday's nightcap saw ESCC garner 10 hits and two bases-on-balls but only two runs.
Carter Duke had three of Enterprise's hits, a double and two singles and he scored one ESCC run.
Purvis had a pair of singles as did Brady Peddie, who also drew a walk.
Williams singled and plated both ESCC runs; Taylor Gover and Micah McLeod added a hit apiece in the losing effort. McLeod also walked and scored the other ESCC run.
Southpaw starting pitcher Trentin Barbee faced three Wildcats, two of them hit solo home runs.
Shannon then took the hill, worked 2.1 innings, allowed four hits, four earned runs, walked five and struck out four Wildcats before Tanner Bastings replaced him and worked .2 innings, walked three and allowed a run.
Millican followed Bastings and worked 3.0 innings in which he allowed one hit, one walk and two earned runs, while walking one and striking out three.
Zach Hansen allowed one hit in the seventh inning and got the final two outs.
Thirty-nine Wildcats came to the plate against the Weevils (13-26-1, 10-20).
The teams are scheduled to square off again in Mobile Saturday in ESCC's final regular-season games.
SoftballThe Enterprise State Community College Weevil Women generated only four runs while being swept by visiting Bishop State Community College's Wildcats Thursday. Bishop won 6-2 and 11-2.
Facing South Division opponents with a shortage of players has been the story of ESCC's 2021 season; the Weevils competed with only 14 players early in the season but had only nine most of April.
Help is on the way as 25 players are scheduled to report to ESCC in August.
However, that had no impact Thursday as Enterprise managed only two runs from an 8-hit attack led by Kelsie Hagood's two doubles and a run scored in the first game.
The other six ESCC hits were singles, one apiece from Harleigh Sims, Theresa Reynolds, Lillian Reynolds, Aspyn Sanchez, Mackenzie Chamblee and Tankeya Smith.
Sanchez and Smith had an RBI apiece and Sims scored Enterprise's other run.
Thursday's nightcap featured only seven ESCC hits, led by Sims who had two singles and Sanchez who had two singles and a run scored.
Cotton doubled and drove in a run and Smith doubled but was left stranded on base.
Theresa Reynolds singled and scored the other ESCC run.
ESCC travels to Mobile to face Bishop Saturday in the season's final games.