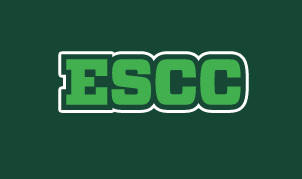 May Day is a day of celebration.
MAYDAY is a universal distress signal.
Both were in effect Saturday as Enterprise State Community College's 2021 baseball season came to a sizzling whoa in Mobile's Hank Aaron Stadium.
Bishop State Community College's Wildcats helped bring the curtain down by splitting a doubleheader with the visiting Boll Weevils: Bishop won the opener 9-2, while the Weevils took the nightcap 13-3
Saturday's split followed Thursday's twin killings in Enterprise won by Bishop, 4-2 and 9-2.
Enterprise's disappointing season ended with a 14-27-1 overall record; the Weevils were 11-21 in South Division games and, even when considering lurking COVID-19 possibilities, were their own worst enemy in a season opponents scored in double digits seven times.
Enterprise scored in double digits four times, including the season's highlight, the 15-run first inning of a 21-3 win over Wallace-Selma.
Seventeen ESCC losses saw the Weevils score five or fewer runs; Enterprise won four games when it scored 1-5 runs.
The Weevils were shut out twice and didn't record a shutout.
Despite all that, Enterprise still had a chance to reach the post-season before losing five of six games the final week of the regular season.
Bishop (20-24, 14-18) quickly avoided a skunking in Saturday's first game; the Wildcats plated nine runs in the second inning and cruised to their 14th South Division win.
Enterprise managed but six hits, all singles. Cameron Williams and Drew Powell, who scored one ESCC run, had two hits apiece.
Leadoff hitter Connor Purvis added a hit as did Mac Danford to account for ESCC's total; Danford also reached first on a walk.
Kolby Pickles scored an ESCC run, and Jon Lewis, Jackson Lessmann and Zach Hansen drew a walk apiece.
Starting pitcher Caleb Griffin went 1.1 innings, allowed four hits and six earned runs; Griffin hit one batter, struck out one and walked one. Brady Peddie then took the mound, threw 11 pitches, walked two Wildcats, allowed one earned run and didn't record an out. Ethan Stinson pitched the next 4.2 innings, gave up six hits, one earned run, walked one batter and struck out one. Hunter Millican closed.
Enterprise's MAYDAY cry for a win to end the season on sunny May Day was answered from within.
The Weevils exploded for 18 hits in Saturday's nightcap with Purvis and Williams getting three hits apiece. Purvis singled three times and scored once and Williams doubled, singled twice and scored two runs.
Bailey Shannon had two hits, scored twice and had an RBI; Micah McLeod (2B) and Powell (2B) both had two hits; McLeod scored twice and had three RBIs, while Powell had two RBIs and scored three runs.
Danford singled twice, scored once and had an RBI and Lessmann had a double, a single and three RBIs.
Carter Duke and Peddie both singled, walked and scored a run.
Enterprise scored once in the first inning, four times in the fourth, three in the fifth and six in the sixth and final inning.
Jade Sikes started on the mound for the Weevils, pitched 4.1 innings, allowed five hits, three runs (two earned), struck out six and walked two in grabbing the win. Maddox Herring finished the final 1.2 innings, struck out two and walked one Wildcat.
Chattahoochee Valley (40-10, 26-6) won the South Division by two games over Wallace-Dothan (37-17, 24-8), while Snead State (33-13, 26-6) won the North Division; Shelton State (34-14, 23-9) was second.
The state tournament begins Thursday in Ozark's historic Eagle Stadium.
Softball loses 8-2, rebounds to win 12-9
Nobody in the Alabama Community College Conference knew if there'd be a 2021 season in any sport; the threat of COVID-19 striking without warning kept every team in every sport on shaky ground.
COVID-19 and attrition took their toll on the Enterprise State Community College athletic department with only the baseball team having its roster close to intact almost all season.
Both ESCC's men's and women's basketball teams played games with only two players on the bench and suffered through losing seasons.
And then there's Enterprise's softball team that had 14 players when games started February 2, with a pair of wins in Marion against Judson College, and, thanks to COVID-19, nine when games ended with a 12-9 victory in the second game of a doubleheader against Bishop State Community College in Mobile Saturday.
The Weevil Women managed to win only six games overall between opening and closing curtains to end the season 9-31 overall, 2-24 in South Division games.
Enterprise batters provided little run support much of the season for the team's two pitchers and even less down the stretch when ESCC had but one pitcher, Mackenzie Chamblee, to face South Division doubleheaders alone after Sydney Arnette's season ended early.
The Weevil Women were shut out four times and lost 18 games scoring 0-5 runs; 12 of those losses came when opponents scored in double digits.
Enterprise won one game when it scored less than five runs and three when it scored in double figures.
Saturday, Bishop won the day's opener 8-2, adding to ESCC's woes that saw Bishop win a doubleheader in Enterprise 6-2 and 11-2 Thursday.
The Weevils delivered six hits, five singles and a double, in the opener.
Tankeya Smith led the team with two hits and an RBI; Lillian Reynolds singled and scored a run; Aspyn Sanchez, Mackenzie Chamblee and Kelsie Hagood produced the other ESCC hits; Hagood scored Enterprise's other run.
In the nightcap, the Weevils erupted for 15 hits led by Hagood's two doubles, a single and three runs scored.
Keisley Cotton drilled a home run and a single, scored a run and had three RBIs; Chamblee doubled, singled, scored twice and drove in four runs.
Lillian Reynolds had a pair of singles and a run scored, Sanchez doubled, singled, scored twice and drove in two runs and Bianca Potts singled twice and scored a run.
Theresa Reynolds singled, walked, scored a run and drove in one; Harleigh Sims added a single, an RBI and a run scored to the ESCC total.