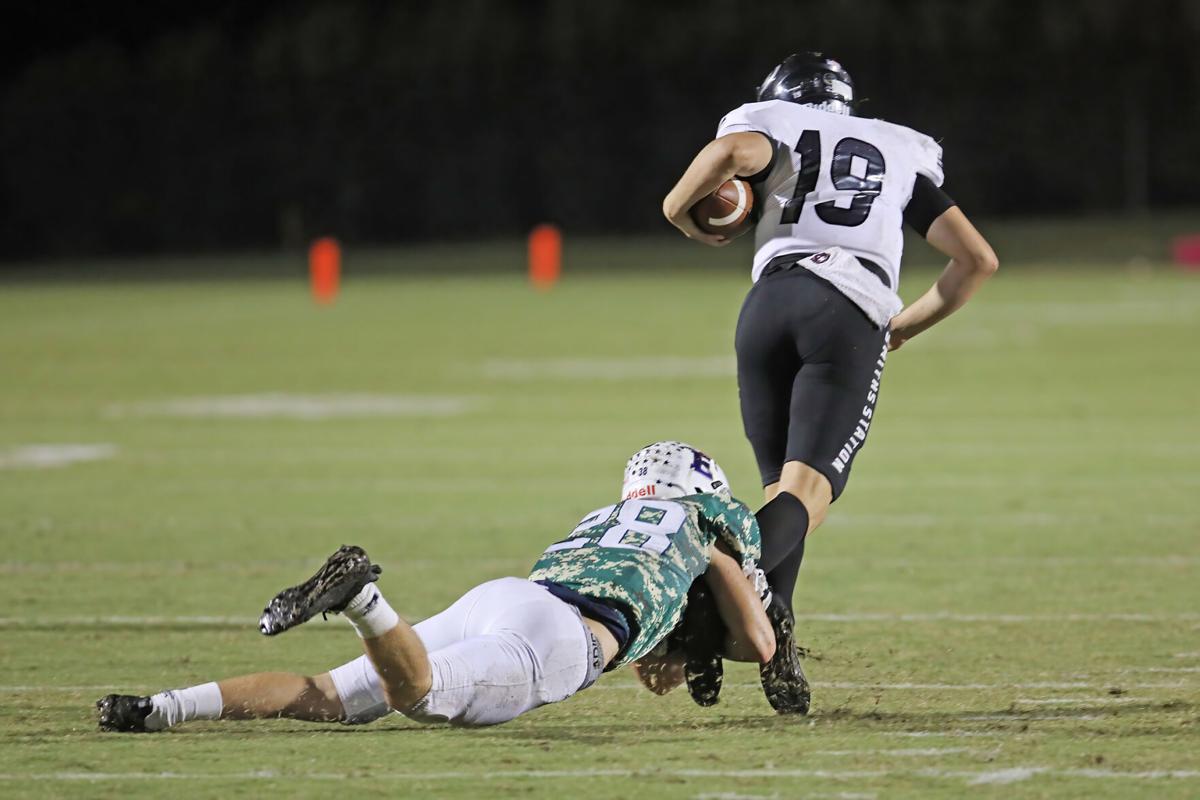 Is playing on a Saturday morning ideal for the Enterprise Wildcats? No.
But head coach Rick Darlington said if it was going to happen, this may have been the ideal week.
"No one likes it, but it all worked out well," Darlington said earlier this week. "When the Smiths Station coach suggested moving (last week's) game to Thursday, we were finding out about the JD game on Saturday about the same time."
In fact, a fan noticed a conflict over scheduled games Friday at Cramton Bowl. Until early last week, Enterprise expected the game would be played on Friday. A quick phone call to Jeff Davis revealed that was not the case, that the game was scheduled for Saturday morning due to the double booking.
But the weather, the school calendar and this date change combined to create what Darlington hopes will be a positive outcome.
"Since we're on fall break, perfect timing," the head coach said after Tuesday morning's practice. "We could take a Friday, Saturday, Sunday and Monday off, give the kids almost like a bye week with no practice, heal up, rest, come back today – our last day of fall break – practice in the morning and now we're back to normal schedule where tomorrow's like a Tuesday, Thursday's a Wednesday … like that.
"That was our thinking. Let's give the kids a little bit of a break because we don't have an open week since we didn't play Week 1. This is better than an open week because even in an open week you're going to practice. We literally took four days off from practice. It worked out good."
The Wildcats (5-2, 2-2 Class 7A, Region 2) play at 11 a.m. Saturday against Jeff Davis at Montgomery's Cramton Bowl.
No, Herbie and Desmond, Rece and Corso and the rest of ESPN's Gameday crew will not be there. But Enterprise has a chance to clinch a playoff berth with a victory over the Volunteers (0-7, 0-4).
The coach said the Wildcats aren't looking at that record.
"They're talented. Last year we thought they were good," he said. "Their quarterback (Chase Ford) was a freshman and threw for, like, 400 yards on us. They've got talent.
"We're not looking past them. But again, it's not about them; it's about us. If we go out there and play well, we'll win. If we go out there and slop it around, JD will win. It really is up to us who wins the game. That's no disrespect to the Volunteers. It's just how I believe things are."
Be the first to know
Get local news delivered to your inbox!