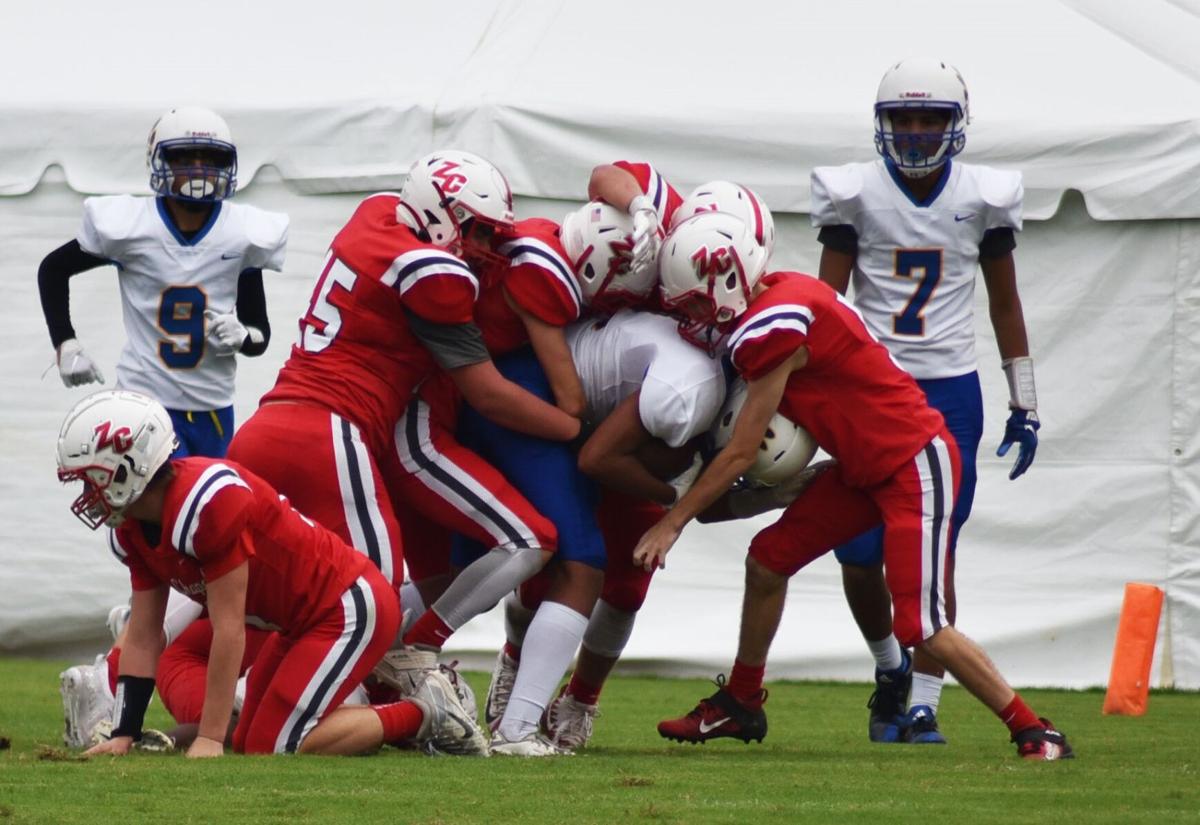 Players, coaches, friends and family at Cottonwood and Zion Chapel see it.
That opportunity is in front of both teams when Zion Chapel plays its homecoming Friday at Bates Memorial Stadium.
Zion Chapel is 0-7, 0-5 in Class 2A, Region 2. Cottonwood is 0-6 and 0-4. The playoffs aren't a possibility, but each team will play fiercely trying to secure its first victory.
"Obviously, we want to win. We want to win every time we go play a game," Zion Chapel head coach Randy Bryant said when asked if there was pressure associated with the game. "I don't know that pressure's the right word.
"I feel like pressure is something that happens when you feel like you haven't done what you're supposed to do. We've done everything that we can do. We have just been terribly unlucky with this injury bug."
The Rebels got two players back from injury this past week. That amounted to a net gain of one since Zion Chapel lost yet another player to injury in last week's game. Bryant said the season has been unlike any other he's seen.
The Rebels have played five different quarterbacks in a game this season.
"If we could have just played one game with everybody that we started the first day of fall camp with, I'd be really, really excited," Bryant said. "We've been hurt with people being out because they sat next to somebody with COVID. Then the injury bug got us. It's been really, really wild."
So, yes, of course, the Rebels want to win this game, the coach added.
"They keep score and somebody's got to win and lose," he said. "We've done a lot of learning this year – I won't say losing. I hate to say losing. Obviously, it's a battle of two winless teams who both probably think they should have won some games by now.
"I definitely believe that we should have won some games by now."
Certainly Cottonwood is in the same boat. The Bears, however, have had to deal with COVID-19 protocols and haven't played in several weeks. This will be Cottonwood's first game since Sept. 25, a three-point loss to high-scoring Northside Methodist (37-34). That was followed by a mid-season open date and a forfeited loss to G.W. Long last week.
"They haven't played in several weeks. The film we got is older. I guess we're going in a little blind here," Bryant said. "They started back to school this week.
"What they've shown on film has been I-formation playing with a tight end. Defensively, they line up in an odd-man front with two high safeties. That's what they've shown. They play hard. They look big. Coach (Dustin Harrison) is getting his program in place over there. They've got some good looking kids. We're looking forward to the chance to compete."
Bryant confirmed that season finale, scheduled at home on Oct. 30 against Pleasant Home, will also be played at Bates Memorial Stadium.
"We now have our $4.2 million gym project underway, so between the extended mask mandate and the construction that keeps us from using the field right now," the coach said.
"We would have like to play one at home this year for the kids, but they've already cut the water off and put up fencing. There's no way we could play a home game. Playing at Bates has been great. I could never thank the City of Enterprise enough for allowing us to play there this year."
Be the first to know
Get local news delivered to your inbox!