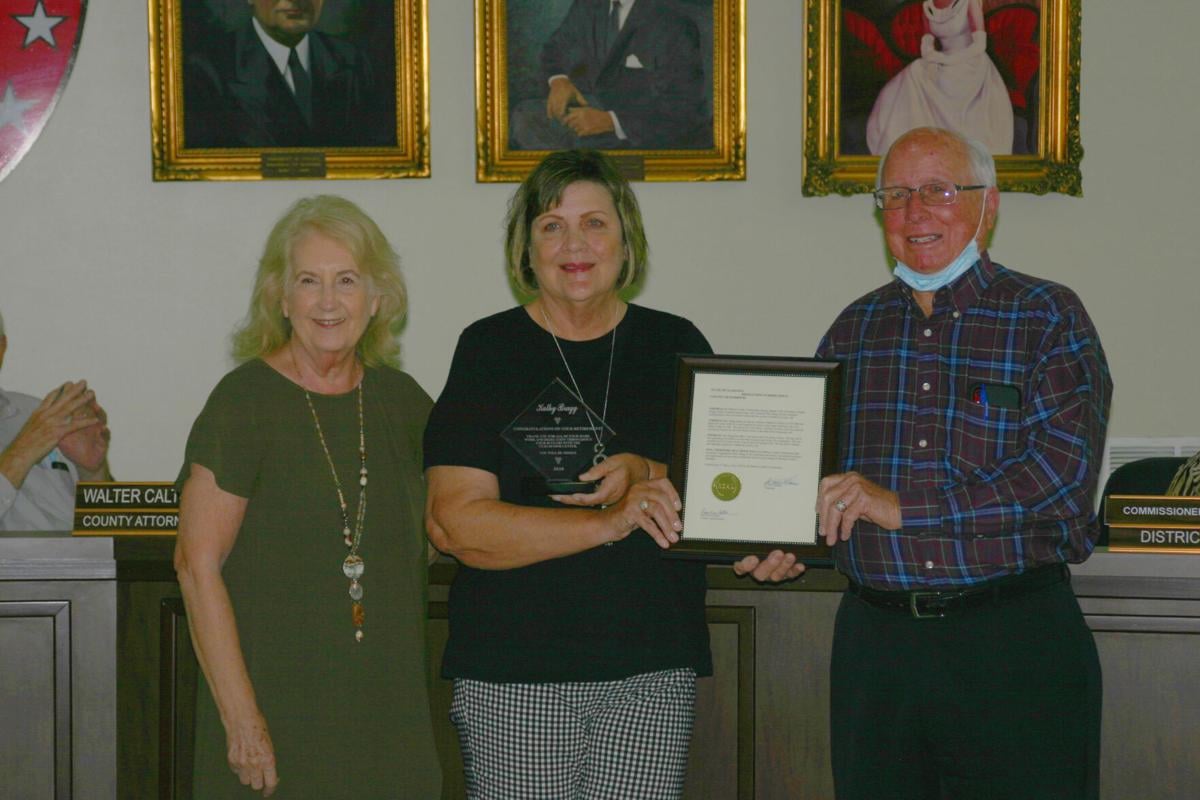 Barbour County Commissioners honored a retiring county employee during their recent regular session meeting with a resolution.
Commissioners commended Kathy Bragg for her numerous contributions to the Clio Senior Center over the years as they presented her with a plaque and award upon her retirement.
Mrs. Bragg began serving the citizens of Barbour County in 1972 when she first began her career with the Cedar Program for seniors, starting to work at the Clio Senior Center in 1981 were she served as a van driver, Assistant Director, and at the time of her retirement, the Director of the Clio Senior Center.
Commissioners commented that Mrs. Bragg has been a vital part or the center where she has served two generations and has been an active member of the Clio Community, receiving the Clio Citizen of the Year from the Clio Ruritan Club.
"We congratulate Kathy Bragg on her retirement and convey our sincerest gratitude and appreciation for her years of dedicated service to the citizens of Barbour County," said Commission Chairman Earl Gilmore as he presented her with the plaque.
Be the first to know
Get local news delivered to your inbox!