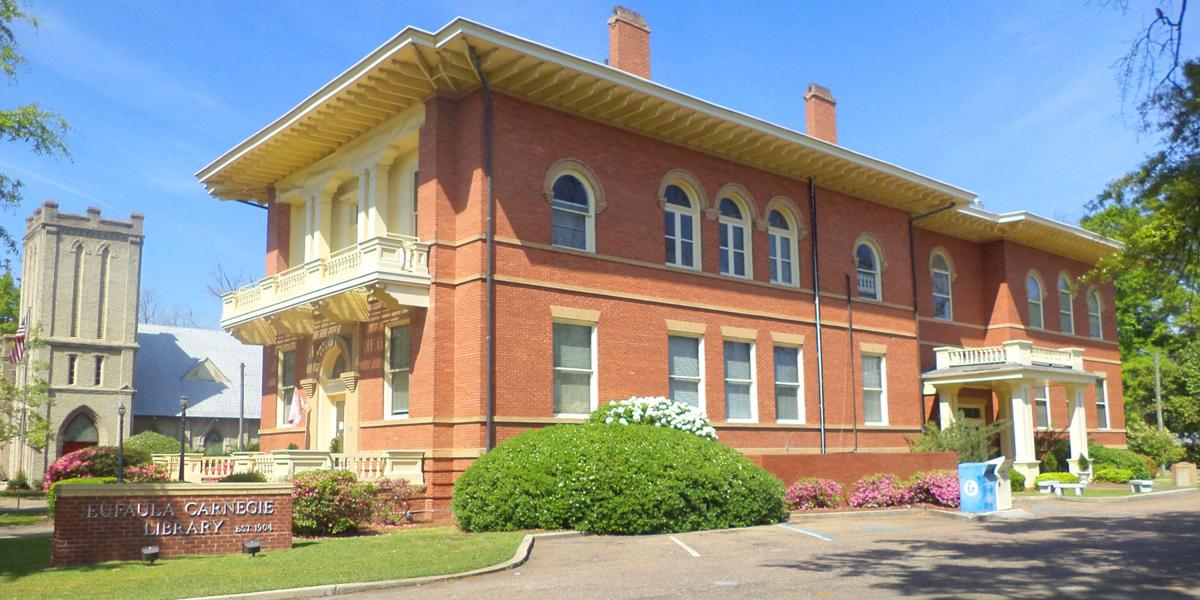 The Eufaula Carnegie Library is offering only curbside service after staff members tested positive for the COVID-19 virus.
"We learned over the weekend that one staff member had become ill, and then two other staff members chose to be tested and tested positive," said library director Ronnie Smith.
"The library immediately closed to the public, and it was decided to have only curbside service and to direct patrons to our digital resources."
"Closing the library to patrons who are also friends is very difficult, but the safety of everyone is always our first priority," Smith said.
The Carnegie Library had closed to the public at the beginning of the pandemic while the building was cleaned and safety measures, such as the installation of plexiglass shields at service desks, were installed. When the library reopened, a policy of social distancing and cleaning computers and books after each use was implemented.
"We want to return to full operation as soon as we safely can, because our services are so needed, not just for readers but for the people who need to use our computers for job searching or to access social services," Smith said.
In the meantime, patrons may return items to the book drop in the library parking lot. All fines and fees for items are being forgiven at this time.
Those who would like to request books to be picked up in the library parking lot may call (334) 687-2337, extension 3, or email library.carnegie@yahoo.com.
The library's digital resources, including eBooks, audio books and movies, are available for downloading from the library's Hoopla and Libby apps.
Those interested in using these services can call the library or go to the library's home page, www.ecl.lib.al.us.
Be the first to know
Get local news delivered to your inbox!