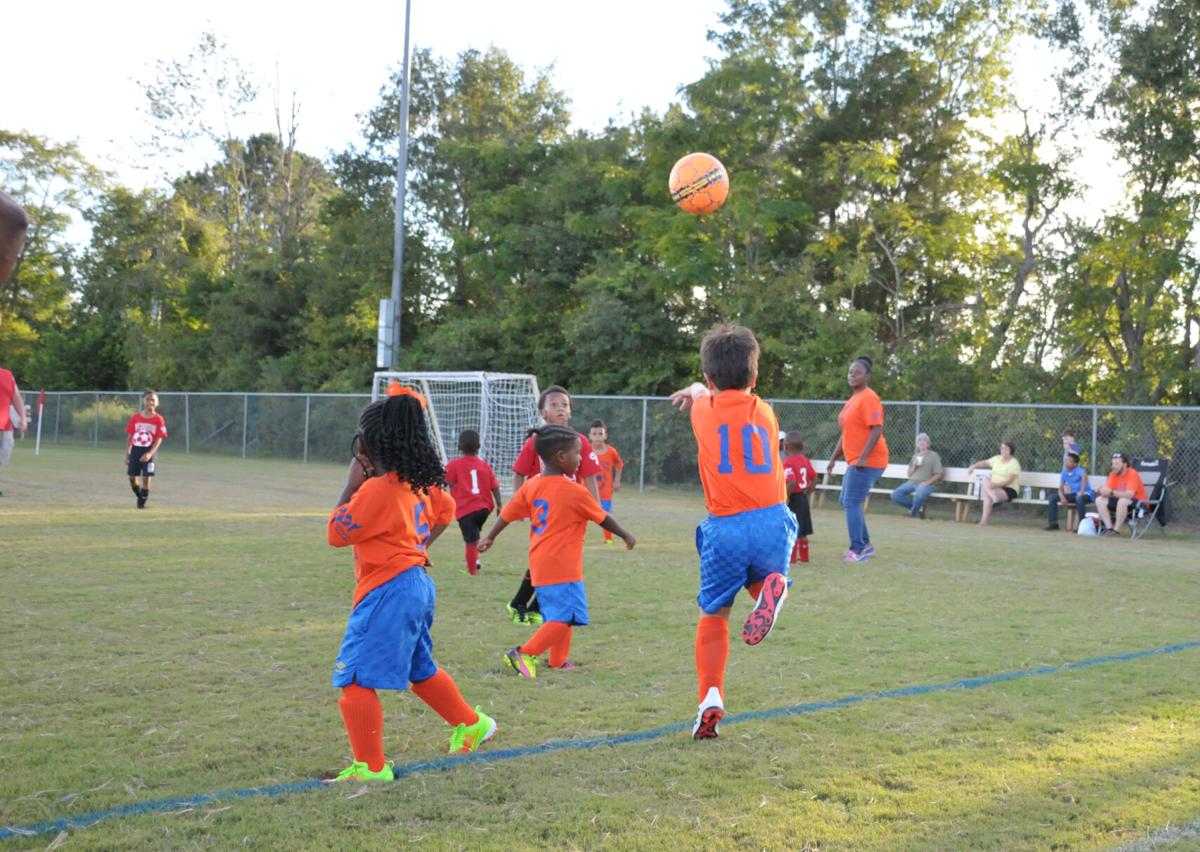 Eufaula Parks and Recreation is extending registration for youth soccer, and is making plans for the 2020 fall season.
The early registration period for boys and girls ages 4 and up is now until Aug. 14, with late registration Aug. 15 to Aug. 21. The early registration fee is $40, while the late registration fee is $60. Parents are encouraged to register online at www.eufaularecreation.com. But, also may register during regular operating hours at the Eufaula Community Center.
"We are making every effort to have a soccer season," EPR Athletics Coordinator Scott Flowers said. "We know these are difficult times for families, and the circumstances surrounding the Covid-19 Pandemic remain uncertain. But, it is our promise as a department to follow the safety procedures set forth by the Alabama Department of Public Health and all updated mandates by the Governor of Alabama."
While the EPR youth baseball and softball seasons were cancelled due to the Covid-19 virus and the difficulties enforcing guidelines of a return-to-play set forth by the Centers for Disease Control and Prevention, Flowers says EPR remains optimistic about fall soccer.
"There is a lot that we still don't know, such as when we can start or what guidelines will be in place for participants and spectators," Flowers said. "But, I think we have some guidance with the Alabama High School Athletic Association recently releasing its guidelines on a return-to-play for high school sports in the fall.
"We understand parent's concerns about returning to athletics of any kind. There is no wrong decision when it comes to the virus on letting your child participate."
However, Flowers believes youth sports can bring a sense of normalcy back to society.
"Our young people need to play, to have fun again," he said. "Right now, athletics and life in general may not be like it was in the past. But, we need to try and do everything to get young people back on the field.
New health guidelines regarding youth athletics, including an update from Alabama Governor Kay Ivey is expected soon.
Flowers said as of now the focus of EPR is playing a regular season, whether that means combining some of the age groups or making smaller teams.
"We can adjust based on the number of participants we have sign up," Flowers said. "I don't think the focus should be on All-Stars right now. We don't know yet what the Alabama Parks and Recreation Association will do regarding the virus and the guidelines. A lot depends on how many young people we have play, and what parents are willing to let their kids participate."
Youth soccer has been one of the most successful sports at EPR the past several years, both in producing championship teams and the number of participants, Flowers added.
"We encourage everyone who has registered with us in the past to come back and play," Flowers said. "I also want to urge those who are considering a sport for their child to give soccer a try. It is a great sport to play for all ages."
For more information about the youth soccer program and questions regarding the season, call Scott Flowers at 687-1213. Anyone interested in coaching a youth soccer team, should download an application online at www.eufaularecreation.com or come by the ECC.
Be the first to know
Get local news delivered to your inbox!