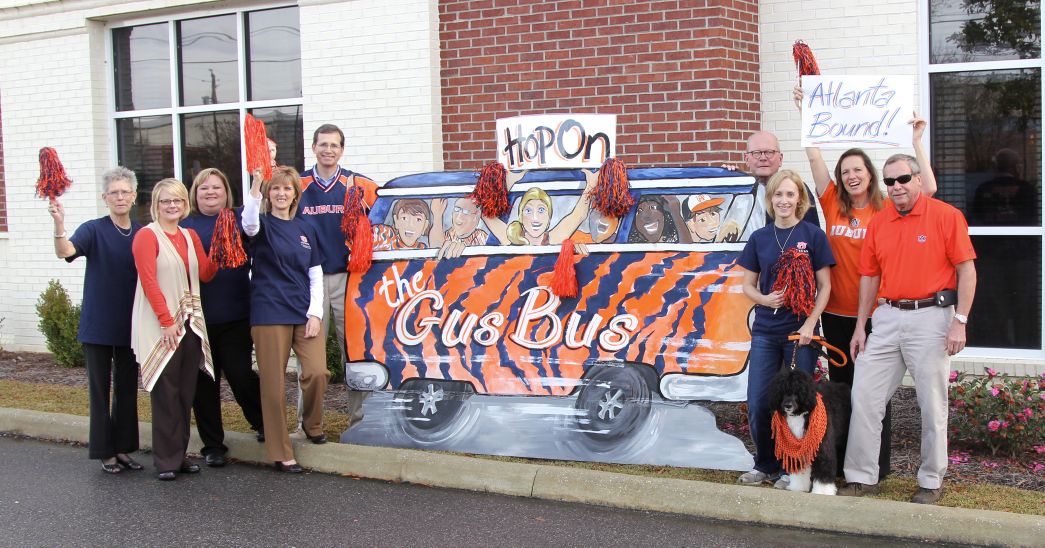 The Barbour County Auburn Club, the Dale County Auburn Club and the Wiregrass Auburn Club will host the Wiregrass Regional Tiger Trek meeting on Monday, May 4, at Lakepoint Resort State Park Lodge in Eufaula at 6 p.m.
All Auburn alumni, friends, and fans are invited to attend. The evening will include a barbeque dinner and a silent auction to raise money for scholarship funds. Dinner will be served at 7 p.m. All proceeds from the event will benefit Auburn student scholarships from the Barbour County, Dale County and Wiregrass Auburn Clubs.
Head football coach Gus Malzahn will be the featured speaker for the event. Coach Malzahn will be available for autographs at the beginning of the evening and end the night with a keynote address.
In two years as head coach at Auburn, Malzahn has led the Tigers to a 20-7 record and two January bowl games, including a Southeastern Conference Championship and an appearance in the BCS National Championship Game in 2013. His overall record is 29-10 in three seasons as a head coach. Malzahn has won or played for a conference title in six of his nine seasons as a college coach, including winning a conference crown in three of the last five seasons with Auburn in 2010 and 2013 and Arkansas State in 2012. He became just the third coach in SEC history to win an SEC title in his first year at a school. The 2013 Bear Bryant, Bobby Bowden, Eddie Robinson, Home Depot, Sporting News, SB Nation, Liberty Mutual and Associated Press National Coach of the Year, Malzahn earned SEC Coach of the year honors after guiding Auburn to the biggest turnaround in SEC history.
A special appearance by crowd-favorite Aubie, Auburn's mascot and eight-time national champion, promises to be a highlight of the evening for Tiger fans young and old. Aubie begins his 36th season as a spirit leader and goodwill ambassador for Auburn University. In addition, Auburn Alumni Association President Jack Fite and Vice President for Alumni Affairs & Executive Director of the Auburn Alumni Association Gretchen VanValkenburg will be in attendance.
Paid reservations should be made by April 29. The cost of the evening is $30 per person, $10 for children ages 7-12, ages 6 and under are free. Checks may be made payable to BCAC and mailed to PO Box 162, Eufaula, AL 36072. For additional information, please contact the Barbour County Auburn Club at 334-687-0814, the Wiregrass Auburn Club at wiregrassauburnclub@gmail.com or the Dale County Auburn Club at dalecountyac@gmail.com.