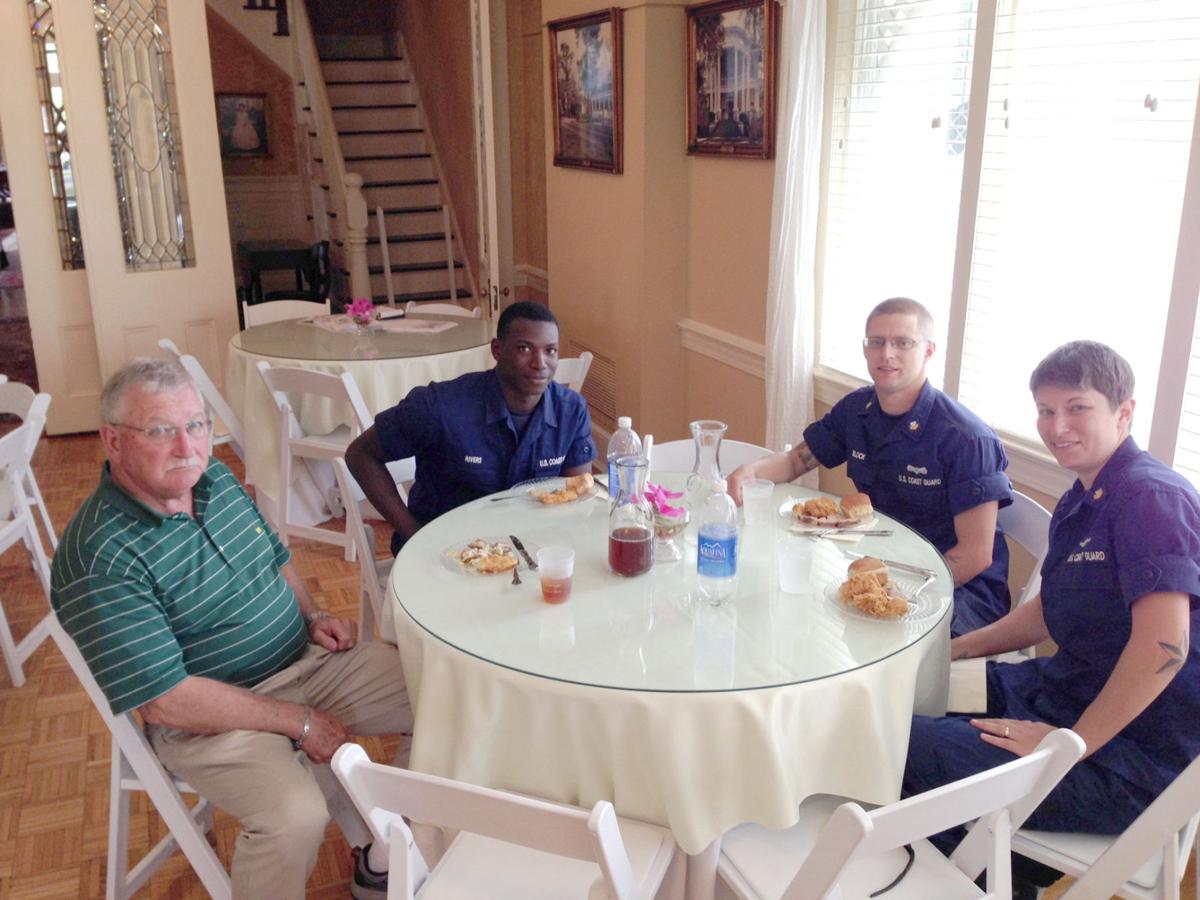 Not only were members of the Coast Guard thanked for their help with the 50th annual Eufaula Pilgrimage, but members of the Heritage Association said the volunteers' help makes each Pilgrimage possible.
Some of those volunteers, including Jack Harrison, were treated to lunch on Tuesday at Shorter Mansion.
Heritage Association Executive Director Pam Snead and Treasurer Charlie Schaeffer heaped praise upon the Coast Guard.
"The Pilgrimage cannot function with the Coast Guard's help," Schaeffer said. "Over the years they have provided us needed manpower. Their professionalism, integrity and discipline are very appreciated. The 50th annual Pilgrimage is a huge event and without the Coast Guard's help we simply couldn't do it."
The volunteers helped move 40 tables and 26 chairs and others items from Shorter Mansion to the Antique Show building on Broad Street as well as other locations. The items were stored all over Shorter Mansion, including in the attic.
The volunteers will also help return the furniture to Shorter Mansion after the Pilgrimage concludes.
Be the first to know
Get local news delivered to your inbox!