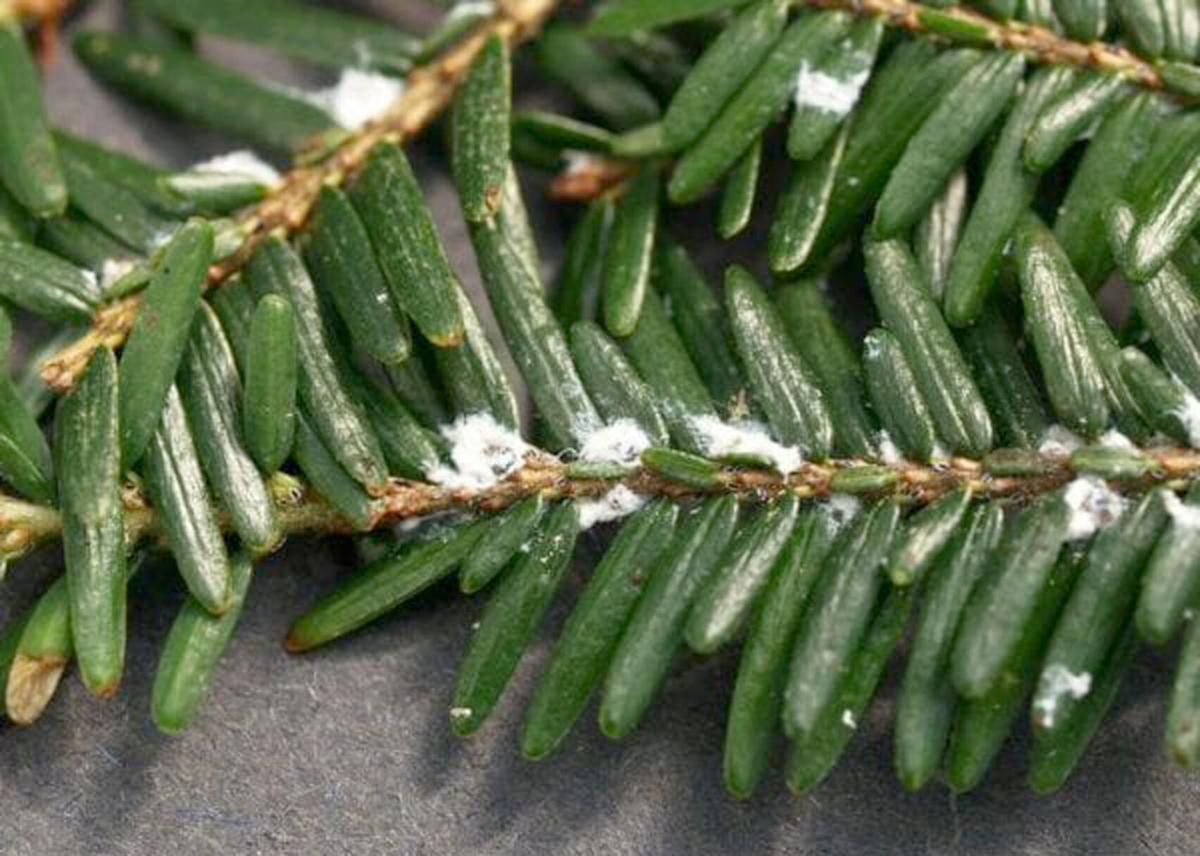 AUBURN UNIVERSITY – A new tree pest has made its way on to the scene in Alabama. Professionals discovered hemlock woolly adelgid, a non-native invasive insect, in DeKalb County, making it the first documented case in the state.
Norm Haley, an Alabama Extension regional agent of forestry, wildlife and natural resources, said this insect feeds on both Eastern and Carolina hemlock trees.
"These insects colonize within a tree and feed on its sap, which ultimately kills the hemlock tree," Haley said. "Research has found that this insect can either kill or severely injure over 95 percent of untreated trees."
While hemlocks are not widespread across the state, Beau Brodbeck, an Alabama Extension specialist of community forestry, said these trees are commonly seen in landscapes in parts of north Alabama.
"Hemlock trees are found in portions of northeast Alabama, the Bankhead National Forest and in Birmingham," Brodbeck said. "People often highly value them in landscapes as tall-growing, ornamental evergreens. An infestation of this tree pest can completely destroy these trees, in turn ruining a person's landscape."
Hemlock Woolly Adelgid Webinar
Alabama Extension professionals will host an informative webinar Aug. 10 at Noon CDT to officially announce the discovery of this pest.
The webinar, led by Brodbeck, will also discuss proper management practices such as how to identify hemlock woolly adelgid and how to plan and carry out effective insecticide applications.
"This presentation is a great opportunity for landowners and land managers to learn about this new pest," Brodbeck said. "The control practices that will be discussed are important for participants to know so they can maintain planted or natural hemlock trees on their properties."
Webinar Information
This free webinar is through Zoom, an online video platform, that people can access online and by phone. While those who attend by telephone will not be able to view the presentation slides, they will be able to hear all speakers and participate in the question and answer session if they so choose. To attend the webinar online, visit http://auburn.zoom.us/j/92633717191. To join by phone, call 1-646-876-9923 (US TOLL) or 1-301-715-8592 (US TOLL) and input the meeting id 926 3371 719.
More Information
For questions about this webinar, contact Haley at 256-630-4248 or nvh0001@aces.edu. For more information about other forestry and wildlife topics, visit www.aces.edu.
Be the first to know
Get local news delivered to your inbox!