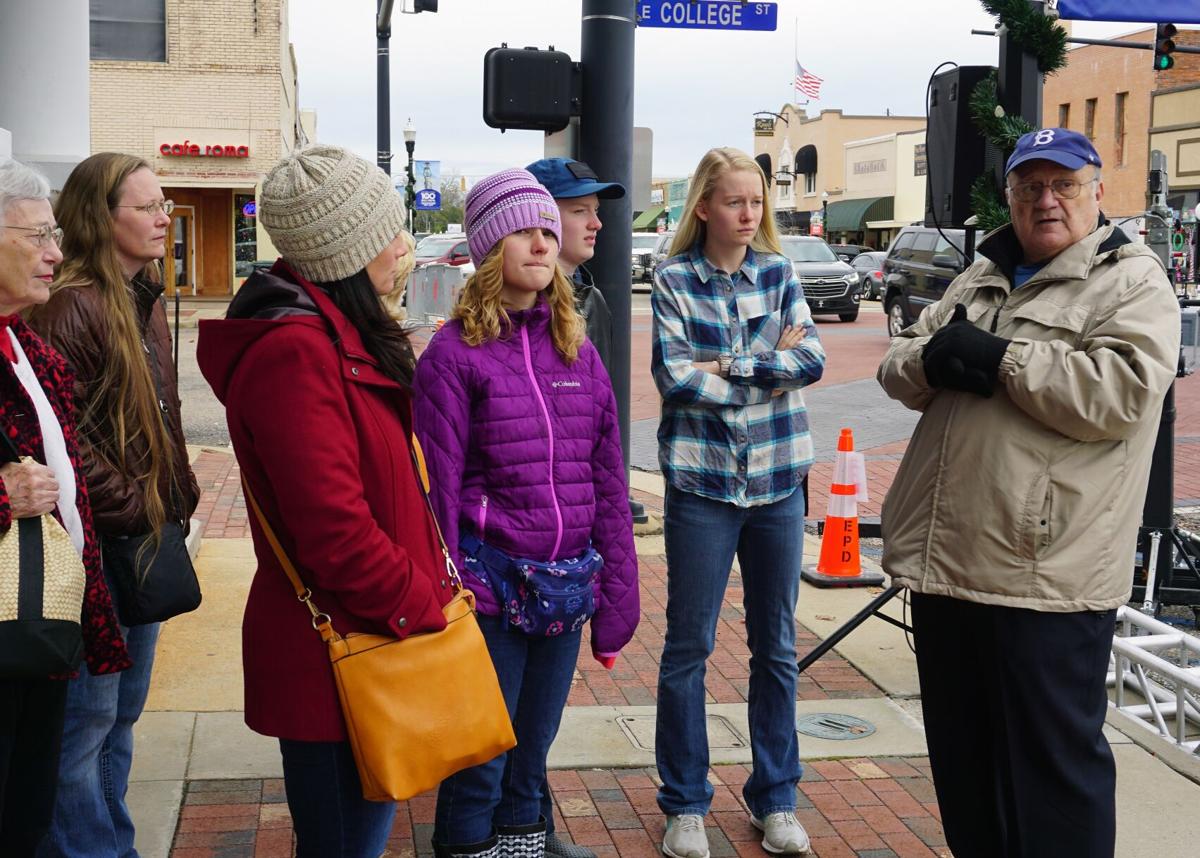 The City of Enterprise Tourism Department, Visit Enterprise is happy to announce their continued partnership with the State of Alabama Department of Tourism's April Saturday Walk program.
These free, hour-long, annual tours occur each Saturday during the month of April and are led by volunteer guides from each community.
Join us at the Pea River Historical Society building, located at 108 S. Main Street, and enjoy a walking tour of historic downtown Enterprise led by local Enterprise historians.
Be sure to wear comfortable shoes and dress according to the weather forecast. If bad weather is predicted, the tour may be cancelled so check the Visit Enterprise Facebook page for updates.
The hour-long tour is free and will begin promptly at 10 a.m. COVID-19 precautions, including social distancing and mask wearing, will be observed.
To register for the tour, call Tammy Doerer at (334) 389-1554 or visit our event listing on the Visit Enterprise Facebook page for more information.
April 2021 Saturday Walking Tour ScheduleSaturday, April 3
Over 20 towns across the state will host walking tours, including: Athens-Limestone, Attalla, Bayou Le Batre, Birmingham, Cullman, Decatur, Elba, Elkmont, Fairhope, Florence, Foley, Mobile, Monroeville, Montgomery, Mooresville, Moulton, Pell City, Prattville, Selma, Sheffield, Springville and Tuscumbia.
In 2019, 30 communities across the state hosted tours with more than 2,300 people taking part. Alabama is the only state in the nation to hold statewide, simultaneous walking tours. More than 38,000 individuals have participated in the walking tours since the beginning of the program 18 years ago.
Another walking tour taking place in April is a "Civil War Walking Tour" at Old Cahawba Archaeological Park in Orrville. The event is scheduled for April 3 from 10 a.m. to 11 a.m. This guided tour will immerse visitors in the history of Castle Morgan, the Prisoner of War camp at Old Cahawba, and explore the plight of these soldiers as well as the hardships endured by the town's residents during wartime. Tickets are $8 for this event and are available via pre-sale at the Old Cahawba Visitors' Center by calling 334-872-8058.
The Alabama Tourism Department has won top national and regional awards from World Travel Market: London, United States Travel Association, National Council of State Tourism Directors, Travel Weekly magazine, the Southeast Tourism Society and the Southern Public Relations Federation for its tourism marketing campaigns. As a result, more than 29 million travelers spent over $18 billion in the state in 2019.
For more information about the April Walking Tours, or Alabama Tourism Department, please visit www.Alabama.Travel.