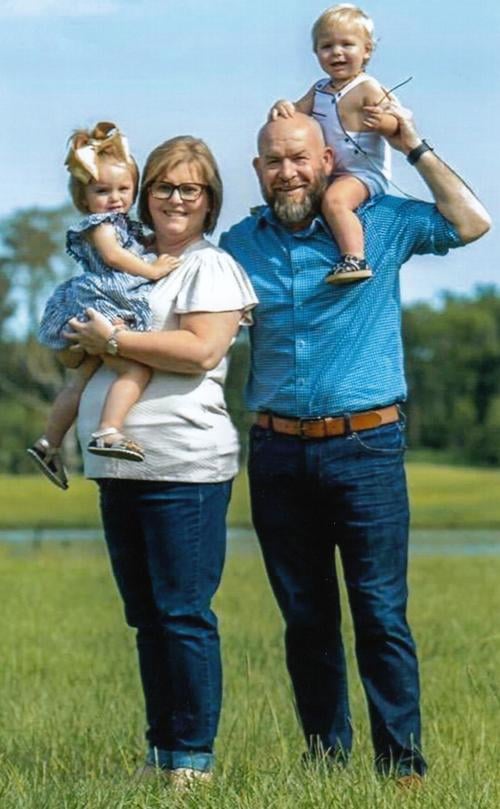 The Eufaula Church of God was richly blessed recently by way of Gilbertown. Chris Sowell and his wife, Dana, moved back to his hometown of Eufaula to pastor the Eufaula Church of God. After hearing that former pastor Mark Brown had accepted a call to pastor Beacon of Hope Church of God in Montgomery, Chris made the heart wrenching decision to accept the open position as pastor of Eufaula Church of God.
It was heart wrenching because he had a great church with great people in Gilbertown. They were like family but he felt the call of God on his heart to come back home.
Chris has been away for 30 years working in the ministry and most of his time was away from his family and friends in Eufaula. His Mother and Dad, Jimmy and Ann Sowell, pastored the Eufaula church for 10 years before retiring from the ministry after 50 years.
Chris grew up in the ECOG and went to school in Eufaula where he played in the EHS Band. He has many friends and is looking forward to renewing old friendships and meeting new friends and visiting with family. He has kept his red EHS cap and is looking forward to wearing it proudly through the streets of his hometown.
Chris and Dana are the proud parents of two children and two grandchildren and another grandson on the way. They have one daughter Jordan, who lives in Andalusia with her husband Joey who pastors Andalusia Church of God, and their daughter Loudie Kate. One son, Elisha, who lives in Gilbertown with his wife, Stella, and their son, Hezekiah, and his soon to be brother, Kenneth Rocker, who is expected to arrive in January.
Chris and Dana are excited to see what God has in store for the Eufaula Church of God. They are both very community minded and love people. They have a heart for missions both local and foreign.
None of us know how much time we have left to serve God by serving people but they feel so blessed to be able to do this alongside their family and friends.
The Eufaula Church of God already knows that they are getting a man and woman of God who will preach the true word of God and love them and do all they can to * win lost souls to the Kingdom.
We as a church are ready to help in any way we can to reach people especially during this time in our country.
Due to Covid restrictions, we will have morning worship on Sundays beginning at 10:45 a.m. No evening service and Bible Study on Wednesday nights at 6:30 p.m.
If you are looking for a home church or would like to visit, we are located directly across from Kelley's Fireworks on Highway 431 South.
Be the first to know
Get local news delivered to your inbox!