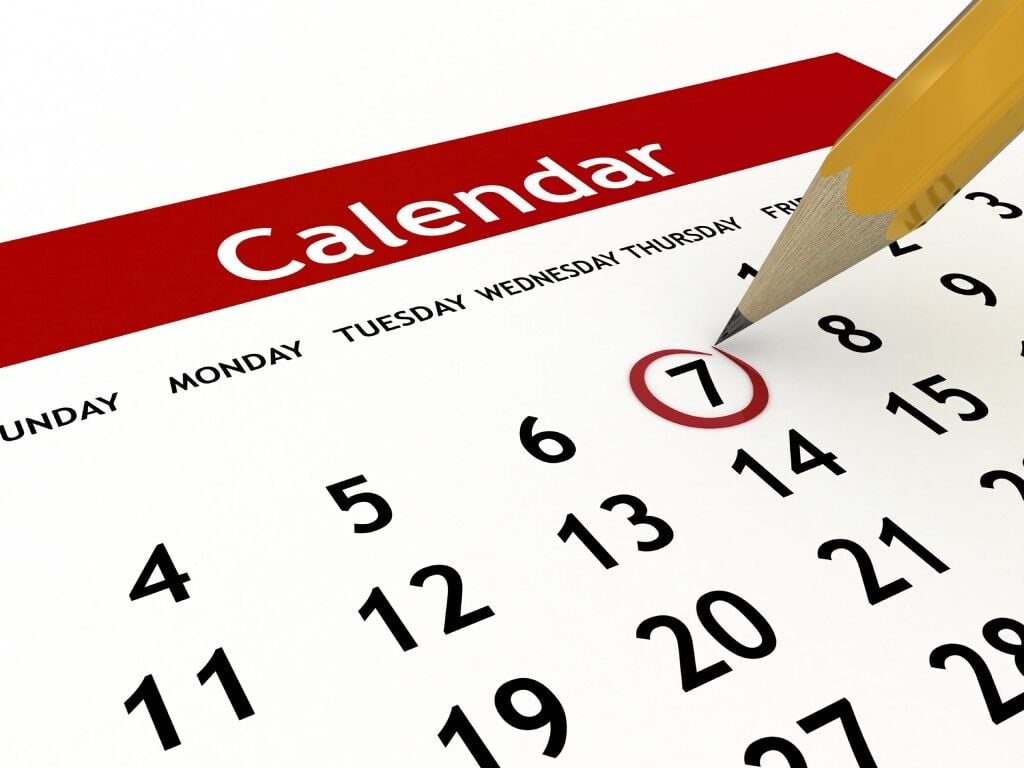 Senior Farmers Market registration: Applications will be available on June 8 at the Quitman County Connection office located at 35 Old School Road in Georgetown, Ga. Applications will be due back to the Connection office by June 22. For more information, call 229-234-3244.
Bike Rodeo: The Alabama Cooperative Extension Office is hosting a bike rodeo on Saturday, June 5 from 10 a.m. to noon at the Chattahoochee Courts Boys and Girls Club. The rodeo is open to children ages 5-12, and they must be accompanied by an adult. Highlights of the day will include a free bike safety check, games and prizes, getting fitted for a free helmet while supplies last and learning about bike safety.
Eufaula Farmers Market: The Eufaula Farmers Market will officially open for the season on Thursday, May 27. The market is open every Thursday through mid-August at the Eufaula Farmers Market Pavilion on S. Orange Street from 2:30 p.m. to 6 p.m. Featured items are fresh produce, arts and crafts items and baked goods. For more information, contact Allie Logan at 334-687-5688 or email corcoja@aces.edu.
Farm to Food workshop: The Alabama Cooperative Extension Office is hosting a Farm to Food half-day workshop on Thursday, May 27 from noon to 4 p.m. at the Eufaula Chamber of Commerce. The deadline to register is May 15. Registration is online at https://auburn.qualtrics.com/jfe/form/SV_1ZmgNOIGaYlMSdD. The workshop will feature presentations and panels covering topics such as "The Power of Working Together," "Building Brands to Build Markets," "Starting Lean & Small," "Planning Your Success Using the Business Canvas Model," and more. The full agenda can be viewed at https://auburn.app.box.com/file/806814508459.
Get Outside with Alabama: A free webinar series on horticulture and home gardening will take each Wednesday in May at 1 p.m. and will continue through June 2. Connect at auburn.zoom.us/j/82398811386.
Eufaula Community Center: The fitness room, racquetball court and group fitness classes are all back to 100 percent capacity, and restrictions have also been lifted on event reservations. Lockers can be rented at $10/month or $50/a year. Water fountains remain closed. To avoid having to remember to carry cash, ECC has made punch cards that are available for purchase at the ECC or the gate. Cards expire May 31.
Quitman County Board of Education meeting: The Quitman County Board of Education will meet on Tuesday, June 1 at 6 p.m. in the District's Boardroom located at 215 Kaigler Road, Georgetown, Ga. The rest of the meeting dates for the year are: July 6, Aug. 3, Sept. 7, Oct. 5, Nov. 2 and Dec. 7.
Eufaula High School Coaches' Cup: The EHS annual Coaches' Cup 18-hole, three-person golf scramble will be held on Friday, May 28. The entry fee is $300 per team. The shotgun start begins at noon. Entry deadline is Thursday, May 27 at 4 p.m., and the event is limited to 20 teams. Winner receives a $500 payout. Tournament sponsorships are available for $100 for gold and $500 for platinum. For more information, contact Harriet Kornegay at 334-695-5907 or Meg Herring at 256-609-9232.
Quitman seniors food delivery: Attention seniors ages 60 and older in Quitman County, the Area Agency on Aging is offering free food delivery by calling Aging and Disability Resource Connection. To register, call 706-256-2900; for more information call 706-256-2899.