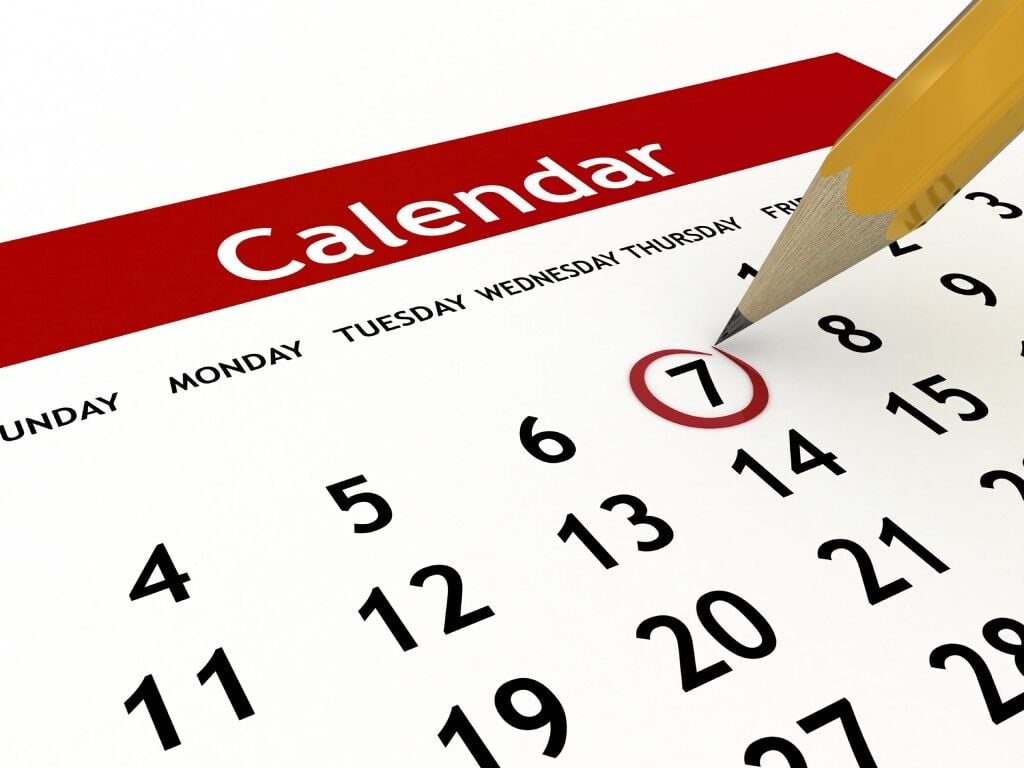 Christian Life Church of Eufaula: The Christian Life Church, located at 38 Hwy. 82, welcomes the Sword and Psalm Ministry of Marcel and Evelyn Joseph on Sunday, May 16 at 10:30 a.m. and 6:30 p.m. Everyone is welcome.
Clayton Farmers Market Meeting: A meeting will be held on Thursday, May 13 at the Dime Store at noon to discuss the Clayton Farmers Market and is open to anyone wanting to sell during the 2021 summer season. For more information, contact Allie Logan at 334-687-5688.
Eufaula Farmers Market: The Eufaula Farmers Market will officially open for the season on Thursday, May 27. The market is open every Thursday through mid-August at the Eufaula Farmers Market Pavilion on S. Orange Street from 2:30 p.m. to 6 p.m. Featured items are fresh produce, arts and crafts items and baked goods. For more information, contact Allie Logan at 334-687-5688 or email corcoja@aces.edu.
Farm to Food workshop: The Alabama Cooperative Extension Office is hosting a Farm to Food half-day workshop on Thursday, May 27 from noon to 4 p.m. at the Eufaula Chamber of Commerce. The deadline to register is May 15. Registration is online at https://auburn.qualtrics.com/jfe/form/SV_1ZmgNOIGaYlMSdD. The workshop will feature presentations and panels covering topics such as "The Power of Working Together," "Building Brands to Build Markets," "Starting Lean & Small," "Planning Your Success Using the Business Canvas Model," and more. The full agenda can be viewed at https://auburn.app.box.com/file/806814508459.
Money Smart virtual classes: Each Tuesday in May, the Barbour County Extension Office will host a series of "money smart" informational and planning virtual classes. Each session will focus on the different aspects of choosing a job, resume writing and interviewing. Each session begins at 1 p.m. and lasts until 2:30 p.m. Register online for one or more sessions at https://www.aces.edu/go/BarbourCo-MoneySmart- May. For more information, contact Emily Hines at eah0047@auburn.edu.
Get Outside with Alabama: A free webinar series on horticulture and home gardening will take each Wednesday in May at 1 p.m. and will continue through June 2. Connect at auburn.zoom.us/j/82398811386.
Eufaula Community Center: The fitness room, racquetball court and group fitness classes are all back to 100 percent capacity, and restrictions have also been lifted on event reservations. Lockers can be rented at $10/month or $50/a year. Water fountains remain closed. To avoid having to remember to carry cash, ECC has made punch cards that are available for purchase at the ECC or the gate. Cards expire May 31.
Quitman County Board of Education meeting: The Quitman County Board of Education will meet on Tuesday, June 1 at 6 p.m. in the District's Boardroom located at 215 Kaigler Road, Georgetown, Ga. The rest of the meeting dates for the year are: July 6, Aug. 3, Sept. 7, Oct. 5, Nov. 2 and Dec. 7.
Eufaula High School graduation: Saturday, May 22 at 9 a.m. at Tiger Stadium. The alternate date is May 29.
Eufaula High School Coaches' Cup: The EHS annual Coaches' Cup 18-hole, three-person golf scramble will be held on Friday, May 28. The entry fee is $300 per team. The shotgun start begins at noon. Entry deadline is Thursday, May 27 at 4 p.m., and the event is limited to 20 teams. Winner receives a $500 payout. Tournament sponsorships are available for $100 for gold and $500 for platinum. For more information, contact Harriet Kornegay at 334-695-5907 or Meg Herring at 256-609-9232.
Quitman County COVID tests: Georgia's West Central Health District has established a toll-free number for COVID-19 information. After the recording, callers to 1-855-962-0955 may leave a message which will be returned within 24 hours. To be tested, individuals must be Georgia residents and meet CDC guidelines. All symptomatic individuals are eligible for COVID-19 testing with a referral from your healthcare provider or your local public health department. Symptoms include: fever, chills, headache, cough, muscle pain, sore throat, shortness of breath, repeated shaking with chills and new loss of taste or smell. Elderly people and individuals with chronic medical conditions may have increased risk for COVID-19. It's important for individuals who have mild symptoms to self-quarantine for 14 days. If symptoms worsen, call your health care provider for evaluation. Those without a healthcare provider or without insurance should contact your local health department for guidance. Please call 229-334-3697 to be screened.