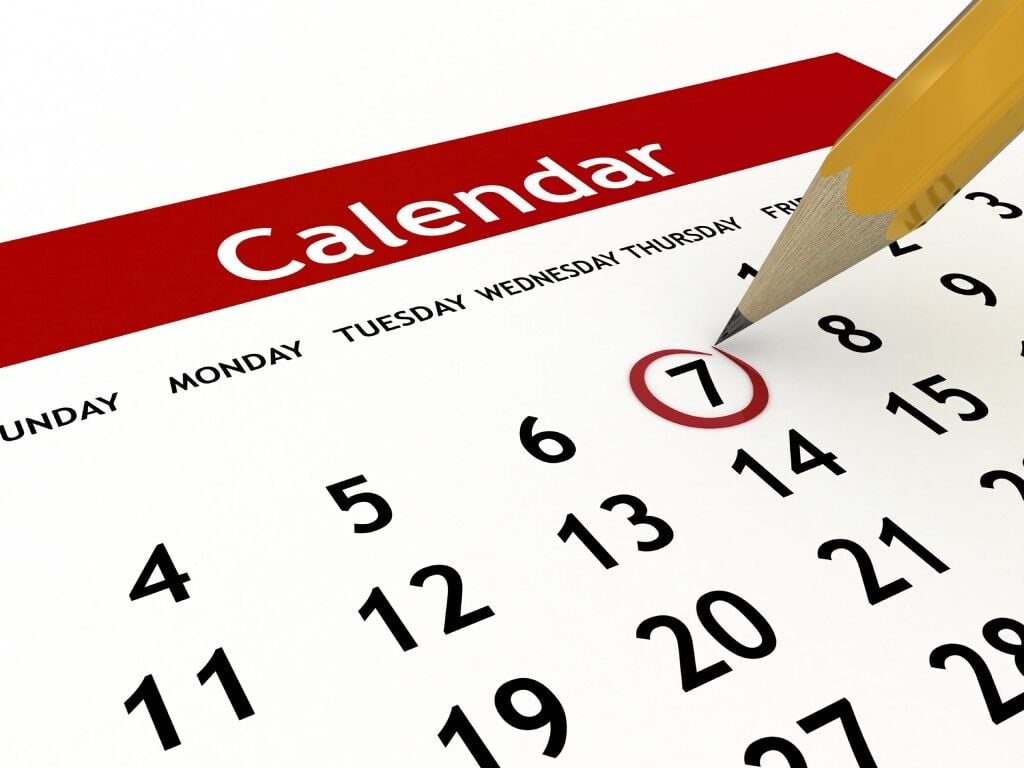 Breast Cancer Awareness T-shirt fundraiser: Each year since 2010, the Eufaula Fire & Rescue Department trades in traditional blue uniform shirts for pink during the month of October to raise awareness for breast cancer and funding for breast cancer patients. They want to turn "Eufaula Pink" on Oct. 13. ECS employees with shirts may also wear jeans on Oct. 13. All proceeds from the T-shirt sales go to the Breast Cancer Research Foundation of Alabama. Order deadline to receive them before October is Sept. 17. Short sleeve shirts are $15, and long sleeve shirts are $20. To place an order, stop by the Central Fire Station located at 115 S. Orange Ave. or contact your favorite Eufaula firefighter for details.
Celebrating 100 years of football: Eufaula High School is celebrating 100 years of football! Eufaula High School 1978 and 1981 football championship team members, cheerleaders and coaches will be honored pre-game on Sept. 17. Please meet the group of other team members, cheerleaders and coaches at the back gate of Tiger Stadium at 6:30 p.m. If you have questions, contact Mitzi Clayton at (334) 695-0879 or via email at mitzi.clayton@ecsk12.org.
Community vaccine drive: A community vaccine drive will be held at Eufaula High School on Saturday, Sept. 18 from 9 a.m. to 1 p.m. where both the Pfizer and Moderna vaccines will be offered. The vaccines are free, and free food and door prizes, including a tailgate package featuring a 70'' TV, will also be given away. The drive is sponsored by Tyson, Walmart, Medical Center Barbour, the City of Eufaula and Eufaula City Schools.
Eufaula Homemakers Club: The Eufaula Homemakers Club meets the first Thursday of each month at 10 a.m. at the County Extension conference room. The nonprofit club is part of the State Homemakers organization and is currently open to new members.
God's Way Baptist Church: God's Way Baptist Church is hosting a revival on Sunday, Sept. 26 at 11 a.m. and 6 p.m. and Monday, Sept. 27 through Wednesday, Sept. 29 at 7 p.m. nightly. John Riley is scheduled to be the speaker. God's Way Baptist Church is located at 271 Pleasant Hill Road in Eufaula.
Eufaula High School Alumni Weekend: Alumni weekend for Eufaula High School graduates will be held over homecoming weekend from Friday, Oct. 1 to Saturday, Oct. 2. On Friday night, alumni are invited to tailgate at Old Creek Town beginning at 3 p.m. followed by the homecoming football game against Valley at 7 p.m. and an after party at Jazzy Bones. Saturday is the denim and white party at the Eufaula Community Center from 7 p.m. to 11 p.m. The cost is $20 in advance and $25 at the door. Face masks will be required at all events. Tickets can be purchased in advance by using CashApp at $EHSAlumniWeekend or Paypal at ehsalumniweekend@gmail.com.
Quitman County Board of Education meeting: The Quitman County Board of Education will meet on Tuesday, Oct. 5 at 6 p.m. in the District's Boardroom located at 215 Kaigler Road, Georgetown, Ga. The rest of the meeting dates for the year are: Nov. 2 and Dec. 7.