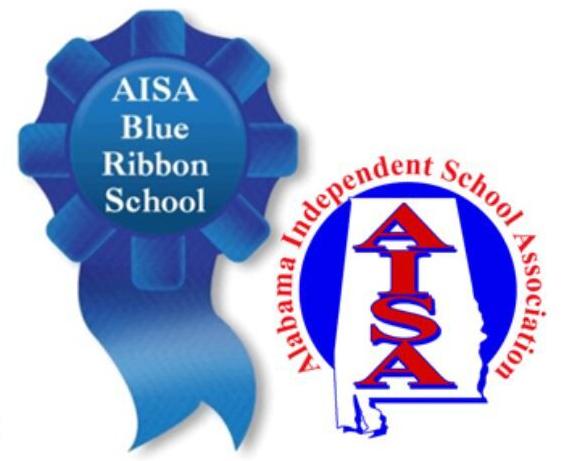 Eufaula's Lakeside School recently received its 20th consecutive Blue Ribbon Award from the Alabama Independent School Association for the 2020-2021 school year.
The award is given to different schools in the association at the end of each school year based on the number of points awarded in multiple categories, including the education levels of faculty and staff, ACT scores, scholarship amounts awarded, college acceptance rating, professional development of staff, participation in different AISA competitions and other AISA awards. This year, $3.9 million in scholarships were offered to the 23 students of the 2021 graduating class, Lakeside reported a 100 percent college acceptance rating and also had a teacher named as an AISA Teacher of the Year.
Callie Strickland, director of admissions and public relations, said that receiving this award for 20 years in a row proves they've been successful in realizing their mission statement.
"Our mission statement says that we are to develop leaders, scholars and champions and to prepare our students to become lifelong learners and active, productive members of the community, and I believe that receiving this award proves that is exactly what we're doing and that our faculty and staff provide an example of what a strong work ethic looks like," she said. "We support our students in everything they do. We make sure they stay involved and they're productive members of the community through community service programs, and we put education at the forefront.
"By receiving this award 20 years in a row, it really affirms our longstanding traditions and how they are deeply imbedded in the school."
Out of the 77 schools that are members of the AISA, 31 schools received the designation for the 2019-2020 school year, and Strickland added that out of all the posts she's seen so far, Lakeside has the most consecutive years.
According to the AISA, a Blue Ribbon school exemplifies excellence in teaching, student performance, school life and school and community interaction. The AISA awards a Blue Ribbon to schools that meet and/or exceed the following criteria:
Accredited by the Alabama Independent School Association
All professional staff meeting or exceeding the AISA professional criteria
SAT performance meets and/or exceeds the AISA Complete Battery average (60%) in grades 2, 4, 6, and 8; and/or AISA Complete Battery overall average is higher than the school's national ability overall average score.
Extracurricular opportunities in all of the following areas: academic competition, athletic competition, arts competition, clubs and organizations, community service, participation in spring convention and fall workshop and membership in the AISA State Student Government Association
Excellent physical appearance of school
Applied for President's Award and nominated top student(s) for All-State AISA Academic Awards
There are no existing priorities from the accreditation visit
No major accreditation or athletic sanctions have been placed on the school within the past 12 months
Ongoing process of school improvement — a school improvement plan is required
A schoolwide technology plan must be developed and implemented. The technology plan must include a mission statement, grade level objectives, school technology inventory, internet use policy, professional development activities, long range plans, and evaluation of implementation. Other minimum criteria for each school includes: internet access to faculty and students, all students with Alabama Virtual Library cards, designated (not shared) school website; media center with internet access, a computer curriculum for all grades and an adequate number of computers for school student population.
The Alabama Independent School Association's mission is to serve independent schools in the state of Alabama by providing its member schools with educational and corporate services and programs focusing on excellence in academics, accreditation, and athletics. Member schools have voluntarily joined the AISA and follow the guidelines and standards in order to provide a quality school program.