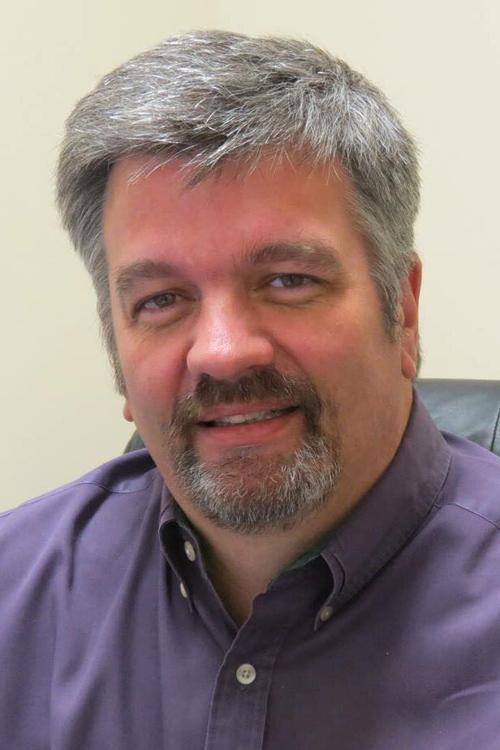 It was either 1990 or'91; Saugahatchee Country Club in Opelika; the Pat Dye Invitational.
The Auburn head coach had completely turned around the Tigers' football fortunes on the gridiron, where the Bear Bryant-led Alabama Crimson Tide had won nine straight since the Punt, Bama, Punt classic in Birmingham in 1972 before the Dye-led Tigers reeled off six wins in eight tries under his watch.
They could already have made a bronze bust of the man because what he had managed in less than a decade at Jordan-Hare Stadium was stuff of legends. He recruited Bo Jackson, arguably the best running back ever, right out of Bryant's backyard. He not only returned Auburn to relevance, but had the Tigers among the nation's football elite.
I was a sports editor in Selma, thinking after cutting my teeth on the often salty Lou Holtz, Dye would be a piece of cake to deal with.
That all changed on the summer day when, paired with Auburn assistant head coach and Defensive Coordinator Wayne Hall, I was given the go-ahead to hit away on a tee box. Dye's group was playing in front of us. To Hall's and other playing partners' defense, I was using an old persimmon head driver and had a slice that would make Wonder Bread envious. Dye's team stood in the middle of the fairway quite a ways away, and I had given my team no indication Dye's crew would be in harm's way. Ducks on the lake to the right and maybe squirrels in the trees should take cover, perhaps, but middle of the fairway with a lengthy drive? No chance.
Knowing it was a scramble and I had nothing to lose other than more dignity with a drive 40 yards right of the fairway, I tried to dislocate something as I took my turn.
BOOM! Solid contact. Jack Nicklaus once said that persimmon drivers could go as far as metal drivers, only that the sweet spot was microscopic on the wood. First of all, Jack was wrong. Maybe the early metal drivers, but titanium came along and changed everything, including the layout of many major courses.
Nevertheless, I had done the unthinkable, drilling a drive far and straight.
According to a sportswriter playing on Dye's team, my ball whistled within inches of the coach's right ear by mere inches. I watched as best I could with nearsightedness and I asked my teammates, "Will that hit him?" "FOUR! FOUR!" was a couple of their responses. I sunk back behind Hall, hoping whoever it was I had almost hit would be unable to pick me out. Hall said something under his breath like, "Oh no."
That's when I learned my drive had just missed Dye, who, let's just say was a bit steamed.
We watched as Dye walked over and picked up my ball, threw it angrily into the lake, and uttered something from up in the fairway that I knew was not an Andy Griffith whistle. Even if I could have made out the words, they could not be printed here.
When we reached them at the next tee box, Dye's team was there too, having been held up from hitting. Dye came over and asked "who was the %$#@*@#$#$% that almost took my head off?!" I was truly hoping no one would point me out, but the blood rushing away from my face like a gazelle trying to escape a cheetah attack probably gave me away. It didn't help that other teammates, including assistant athletic director Terry Windle, pointed and nodded in my direction as if to hold off the charging bull from getting in their business.
Dye basically cut down my parents, ancestors and a dog or two from years before during a 40-second tirade. I just sat there. Hall tried the give me a reassuring look, but I had caught the ire of the man whom the tournament I was playing in was named after. I had experienced worse days, but at that moment, I really couldn't think of one.
As soon as Dye's team drove off, Hall told me Dye shouldn't have done what he did, that it was uncalled for. Feeling about two-feet tall, I proceeded to dribble my next drive into the lake, which suddenly didn't seem so bad.
As we gathered for the post-tournament banquet that evening, then-sports information director David Housel approached me and, having been told of Dye's tirade. He apologized for the coach and said he was probably just playing with me.
"But David, I have never heard those words strung together."
Todd Thompson, then a sports editor at Jasper who was sitting at my table that night, said AU assistant coach Reggie Herring had informed he and his buddies to "keep a low profile" regarding the on-course incident. If you remember Herring, his name and low profile had never been used in the same sentence.
Feeling lower than I could imagine at a charity event, I had trouble swallowing my iced tea and dinner salad before the main course arrived.
Hall sat with me, which may or may not have led to his coaching demise a few years later. I watched in horror as Dye began to address the crowd. "Some of y'all may not know that I was almost killed on the course today by some free-swinging golfer who is either blind as a bat or wanted me out of the picture."
I wanted to throw up.
Dye proceeded: "This guy tried to do what so many people would like to do, but fortunately, he missed. For his effort, I'm giving him a dozen Auburn logo (Ultra) golf balls."
I had just enough blood left in my feet to walk up to the podium and retrieve my golf balls. Dye said something that I didn't hear, but he said it with a grin. Someone told me later it was something like "Don't hit me."
I forced a smile, turned to walk back to my table and caught eyes with Housel. He had a big grin and said, "See. I told you he was just playin' with ya."
That was Saturday night. I think by Sunday evening I drew a good breath again.
Rest in peace, Coach Dye, you were one of a kind.
Catch the latest in Opinion
Get opinion pieces, letters and editorials sent directly to your inbox weekly!