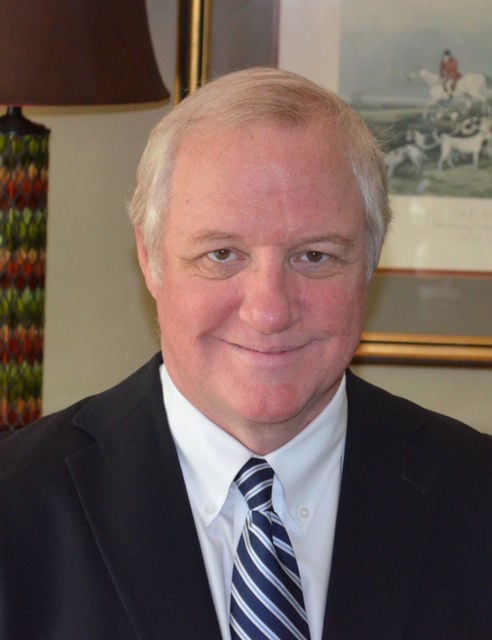 So this can't last forever, right?
It's an odd word, last. Everyone wants to do it, yet no one wants to be it. Philosophers exhort us to try and enjoy each moment in our lives, as though it will be our last. Who could disagree. Just try not to be the last one to figure it out, because, as promised by the host of the Last Supper, there will be a last judgement,
Knowing this, we still hope for a last chance. But we are human and sometimes slip, evidenced by the bartender giving us a last call, which comes just before we try and remember where we last saw our car. Yet we somehow make it home to our loving spouse — who informs us it's the "last straw."
We have left a lasting impression.
Uncas, son of Chingachgook, was the Last of the Mohicans. General Custer and his men last stood at the Little Big Horn. The last bare-knuckle fight in professional boxing took place in 1889 — John L. Sullivan KO'ed Jake Kilrain in 75 rounds. The last song of the Beatles last concert at Candlestick Park on Aug. 29, 1966 was "Long Tall Sally."
And when at last our time is done, before drawing that last breath, we sometimes say something memorable — our last words. Here are some of the more famous spoken during that last hurrah:
"I should never have switched from Scotch to Martinis" — Humphrey Bogart
"Don't let poor Nelly starve" — King Charles II of England referring to his mistress, Nell Gwynne.
"Bad form" — Captain Hook
"Prove it" — Wilson (Jack Palance) Shane
"A horse! A horse! My kingdom for a horse! — Richard III, Richard III
"I was her man, but I done her wrong" — — Johnnie, The Ballad of Frankie and Johnnie
"Rosebud" — Charles Foster Kane (Orson Welles), Citizen Kane
"Well, Rooster, I am shot to pieces." — "Lucky" Ned Pepper (Robert Duvall) True Grit
"Precious, precious, precious! My precious! O my precious!" — Gollum, The Return of the King
"They couldn't hit an elephant at this dist--." — General John Sedgwick was a corps commander in the Army of the Potomac during the Civil War. At the battle of the Wilderness, while inspecting his troops, he approached a parapet and peered out over the surrounding countryside. His officers and men urged him to take cover from small arms fire, but Sedgwick scoffed at their concerns, "What! What men! This will never do, dodging from single bullets!" As the general spoke his last words, he was shot in the head by a Confederate sharpshooter.
"Which is better — to have rules and agree, or to hunt and kill?" — Piggy, The Lord of the Flies
"Yahoo! Yahoo!" — Major T. J. "King" Kong (Slim Pickens), Dr. Strangelove Or: How I Learned to Stop Worrying and Love the Bomb"
"I'm melting! Melting! Oh what a world! What a world! Who would have thought a good little girl like you could destroy my beautiful wickedness." — The Wicked Witch of the West, The Wizard of Oz
"It was a great game." — Bing Crosby had just sunk his final put during a game of golf at La Moraleja golf course near Madrid, Spain, when he turned to the spectators and acknowledged their applause by saying, "It was a great game." As he turned to walk to the clubhouse, he collapsed and was carried inside by his three golfing partners. There, a physician unsuccessfully tried to resuscitate him.
And hoping this will not be our last encounter, I bid you Godspeed, and pray that the telesphobia (fear of being last) you are suffering from will not get the best of you.
Catch the latest in Opinion
Get opinion pieces, letters and editorials sent directly to your inbox weekly!