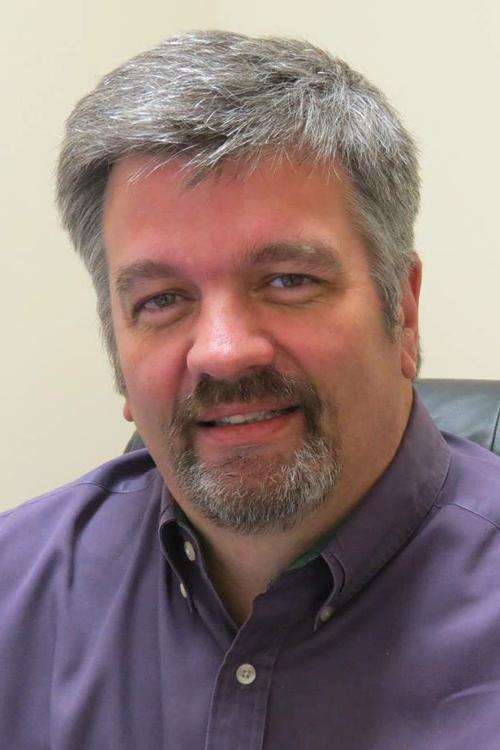 Well I saw this old dog was chasing this rabbit; I saw a dog was chasing this rabbit
I saw a dog was chasing this rabbit; It was Sunday about noon
I said to the rabbit "you gonna make it; I said to the rabbit "Are you gonna make it"
I said to the rabbit "you gonna make it"; The rabbit said "Well I got to"
-- Ray Wylie Hubbard
I think I was 21, playing intramural basketball at the University of Arkansas in a place once called the Men's Gym, although now it's the Jim & Joyce Faulkner Performing Arts Center. Some have told me it's a museum of sorts. I had some great times playing against teams such as "Doctor Sausage and the Pork Chops," "Alley Oopers," "Cookies and Kareem," and "Shoelaces."
This is not about one of those great times.
I ran in for a rebound, was bumped and came down in what was obviously an unusual position. For a guy who had never had so much as a sprained ankle up to that point, my life would greatly change. I plan to one day visit the museum and walk to the back left corner where I was injured in the lane. There's probably a desk or head bust there now, but I'll never forget the exact spot whether or not a goal is there.
I flopped like a fish out of water on the court until shock set in. After finishing my yelling exhibition, I walked to a water fountain and back and couldn't understand why I was not allowed to return to the game. I think my team went out for pizza later and I still thought I was fine. The next morning I could hardly get out of bed.
A visit to the doctor confirmed I had torn cartilage, tendons and just about everything I could on one fall in one knee.
Surgery 1.
I have to admit that I was more determined to run up and down a court again than I was at rehabbing. While I wore a brace, similar to the giant one Joe Namath and others used back in the day, I did play again, but barely touched rehab.
Eventually, surgeries 2 and 3 came on the right leg, including more knee blowouts from playing basketball and pivoting too quickly in a garage.
Surgery 4 came on the left knee after a fast-pitch softball incident when I found myself in a rundown between third base and home. Again, I resembled a bluegill on a bank, only this time I was eating baseline dirt with each flop.
I stepped off a curb wrong and blew out a knee for No. 5. I can't remember the reasons that led to surgeries 6 and 7 – 4 on the right and 3 on the left – but I do remember well the last major injury. I was trying to pull down a limb in my yard following an ice storm that had snapped off many hardwood extremities. I heard a snap in the tree and thought the large limb was about to fall. Again, I pivoted too quickly and my right knee popped. Thankfully, the limb had only budged and did not fall because it could have caused more issues, yet I laid there on the ground sweating profusely. My Labrador thought I was playing and licked my face over and over until he realized I wasn't playing with him.
I was so tired of knee surgeries at that point that I decided to just settle on walking good again. That seemed to suffice until a few years ago. I realized I had lost about a half-inch of height and about, well, let's just say I was carrying equivalent to an extra person from the days of Reagan to the days of Trump. I blame the knees to eventually leading to my heart troubles, which have plagued me since I was 42. Had I only rehabbed as suggested, perhaps the heart would have never been an issue.
The pain and unease of making simple maneuvers made my quality of life seem like a three-day-old sandwich rather than one made with fresh meats and veggies. A once avid – avid does not mean quality – golfer, I haven't played an almost a year. Fishing even meant sitting in a boat because my balance with very poor knees could easily result in falling in the water and I wouldn't want to spoil the largemouths' neighborhood.
I quickly turn my head each time an athlete suffers an extremity injury and cannot understand why television thinks people want to see replay after replay of such an event. It hurts me all over again, almost as if it's me blowing out another knee.
My doctor said I was in dire need of having both knees replaced, something my oldest brother had done a few years back. He and others I've talked to are very thankful they've had the procedure. Nevertheless, COVID-19 hit and my February surgery was put off. Finally, the surgery has been set again, and assuming my doctor is not suddenly put under an "essential surgeries only" policy, I will have it very soon.
I've waited many moons after I should have had it done, so I plan to be the poster child for rehab this time around. As the rabbit said, I got to.
Catch the latest in Opinion
Get opinion pieces, letters and editorials sent directly to your inbox weekly!