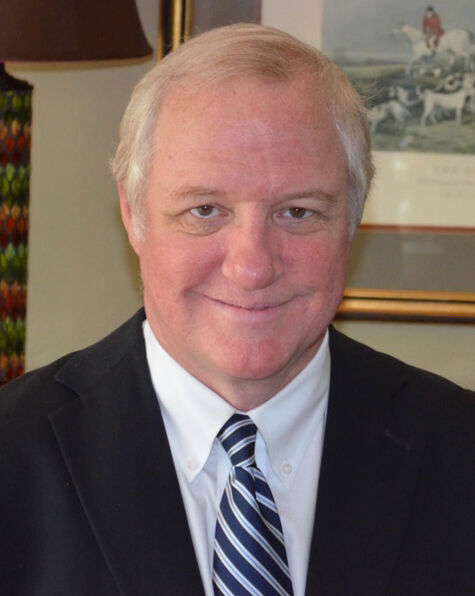 One winter morning back in 1999, I was looking out the window waiting for the geese that always arrived around that time so I could watch them slip and slide after touching down on the ice.
My phone rang and it was Fred, my friend who lived across town. I remember the conversation went something like this:
Fred: Are you sitting down?
Me: No, to get the best view of the geese I need to be standing.
Me: Never mind. What's up?
Fred: Well you may want to sit, because this may be the best phone call you have ever received.
Me: You're going to pay me back the money you owe me?
Fred: I don't owe you any money.
Me: I figured, but in case it had slipped my mind I thought I'd better check.
Fred: I have just found out that there is at least a ninety percent chance that you will be attending this year's Master's Tournament.
Fred: You sure you don't want to get back to the geese?
As it turned out, Fred was correct, and three months later he and I, and two other guys, attended the Saturday and Sunday rounds of the 1999 Masters. It was one of the best weekends of my life, and there's not enough room in this paper to tell about everything we saw and did. So I'll pick one.
It was Saturday night, and after eating Mexican food we walked out into the warm Augusta air. In the restaurant parking lot we saw a small group of people standing in kind of a circle, so we walked over to check it out. In the middle of them on the ground was one of those Astroturf putting greens, about 15 feet long. Two young girls who looked to be about 12 told us to "Step right up."
They explained that for $10 you got three balls. If you made all three, you won the grand prize, which they were a little vague about. But they were cute and we were suckers, so we began reaching for our money.
The first two missed all three putts. Fred made one of three and got a sleeve of Top Flites.
Then I stepped up for my turn.
Perhaps it was the ghost of Bobby Jones, but more likely the margaritas, that helped me sink the first two putts.
I lined up the third ball and was just about to draw back the putter when one of our adolescent carneys said through her braces, "OK, this is for the cruise."
All four of us looked at the girls and said, CRUISE?!?!
"That's right," one of them said. "If you make this third putt then you win a cruise for four."
It didn't matter that there were no signs around the green, or that the promise came from two kids who looked too young to babysit. All we could see was 15 feet between us and some exotic paradise.
At that one moment, we all believed.
As proof, I suddenly I had three eager middle-aged caddies who were lining up the putt for me, rubbing my shoulders, telling me to relax, take a deep breath, be the ball, blah blah blah…
My buddies had done the math. There were four of us and the girl had definitely said, "cruise for four."
I hit the putt and it headed straight at the hole. It kept rolling straight and true, until it stopped, two feet short.
A cry of, "OHH NOOO!!" filled the air.
One of the girls handed me my sleeve of Top Flites, and I asked, "Was that really for a cruise?"
She smiled up at me, the florescent glow from the parking lot lights reflecting off the metal in her mouth, and answered like the seasoned pro she probably was,