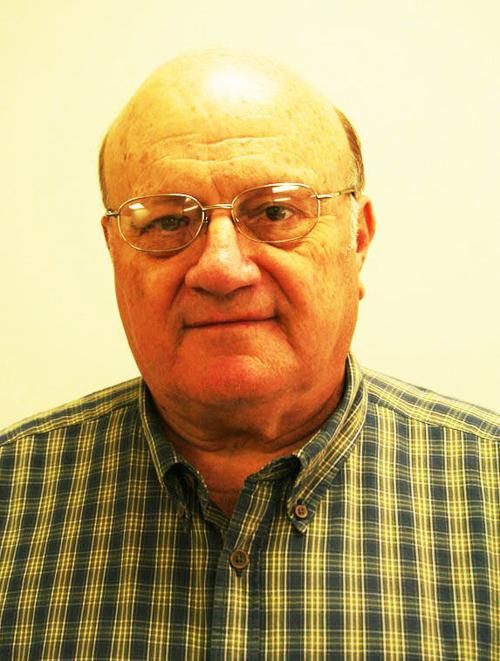 Please ponder this before plunging into today's offering: You are what you read.
Today, readers, honoring Bro. Dave Gardner's "All Seriousness Aside" album, ask yourself, when was last time you:
Did the Hokey Pokey?
Was happy as a fly in a four-star kitchen?
Slipped out the back, Jack?
Slid across the front seat of a car?
Saw a nurse wearing a cap?
Listened to a jukebox?
Watched a white horse run the Kentucky Derby?
Got a car stuck in mud?
Saw a uniformed Cub Scout or Brownie?
Didn't hear coaches and players mention "facing adversity" during an interview?
Climbed a fence?
Baked a cake?
Let an Electrolux salesman in the house?
Talked on a pay phone?
Saucered a cup of coffee?
Watched "The Gene Ragan Farm Show?"
Listened to a record album?
Ate a bellyful of smother-fried squirrel?
Saw women wearing curlers?
Shot rats at the city dump?
Felt like seeing the USA in your Chevrolet?
Had an attendant pump your gas, check under the hood and wash the windshield?
Made syrup candy?
Watched a Broderick Crawford movie?
Thought about Old Gold cigarettes?
Listened to Harry Feltabonnie sing calypso tunes?
Took a young'un snipe hunting?
Thought about Myron Pattios?
Dialed a telephone?
Learned how to draw from Jon Gnagy?
Saw a prettier horse than KoKo?
Felt like singing the blues?
Popped some cherry bombs?
Sang "Cap and Gown?"
Turned up the cuffs on blue jeans?
Prepared and served a simple Maque Choux to family and friends?
Scrubbed white sidewall tires?
Heard from Elvis?
Ate a Tootsie Roll?
Slept on sheets dried on a clothesline?
Thought about long-distance phone charges?
Went on a hayride?
Shot marbles?
Wanted to call in a pizza order to Pasquale's so bad you could taste it?
Warmed your hindquarters beside a steam radiator?
Ate broasted chicken?
Called Lonesome 77203?
Rode a bike?
Watched live studio wrestling on WTVY?
Went to a kissin' booth at a fair?
Bobbed for apples?
Rode a Tilt-a-Whirl or Scrambler?
Used the word "bedstead?"
Slept in a canvas tent?
Counted to make sure you've seen all 24 James Bond movies before "No Time to Die" is made?
Wondered how a 2020 college football pre-season poll released during the January championship game ranked Clemson first, Alabama second and LSU third?
Hollered "Yahtzee" in mixed company?
Thought about the Hob Nob?
Threw an egg?
Wore dog tags?
Roller-skated in a buffalo herd?
Thought about entering the transfer portal at work?
Called for Philip Morris?
Felt like a spare corpse at a wake?
Played under a sprinkler?
Said, "He needs killin'" about someone?"
Swabbed something through some delicious Daddy Buck's Syrup?
Hummed "Achy Breaky Heart?"
Thought about Cletus Youmans and Bob Peterman?
Chortled in public?
Wondered what the 17-year-old NASA intern who discovered a planet will do next?
Felt 'tis better to have been butt-called, than never to have been called at all?
Bet the smother-in-law's life that you can jump over her pickup in the driveway?
Briefly wondered, is Daylight Savings Time causing Global Warming?
Listened to an AM radio?
Hollered "RACK?"
Ate a sleeve of Cinnamon Graham Crackers?
Played paper football on a table?
Read a comic book?
Felt like your scribe should be hauled before a sanity commission?
Believed anything appearing in this column?
Catch the latest in Opinion
Get opinion pieces, letters and editorials sent directly to your inbox weekly!