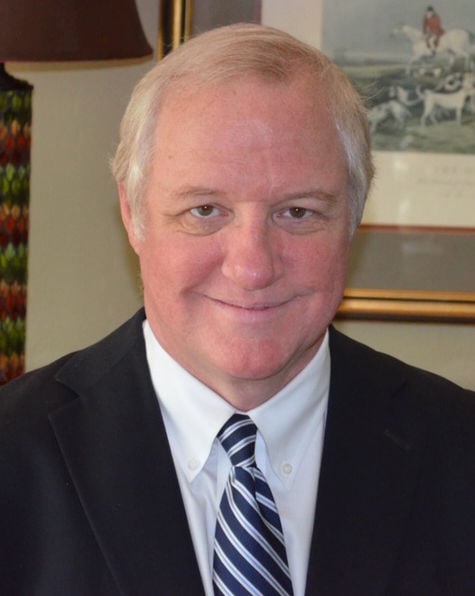 "On the day when the inflammation was the most troublesome, I breathed three large doses of nitrous oxide. The pain always diminished after the first four or five inspirations; the thrill came on as usual, and uneasiness was for a few minutes swallowed up in pleasure." -- 18th century chemist and inventor Sir Humphry Davy
I was the only patient in the room and had my pick of magazines. I chose "Southern Living," hoping for a Rick Bragg column, but there wasn't one and instead I began reading an article about how to build a deck in just a day. Just as I realized I wasn't going to have a new deck anytime soon, a door opened and a nurse called my name.
I followed her down the hall and she pointed to a door and told me to "wait in there." I tried to get comfortable in the chair as the nurse, a serious young lady I was discovering, asked me if I preferred the gas.
It seemed like a silly question. I mean, who wouldn't? So I told her, "Shaken, not stirred," which didn't even make a dent in her cold demeanor, and she lowered a rubber mask onto my nose. Soon, as they say, all was right with the world.
The doctor came in and asked if I had any questions before we began. I really wanted to know if he ever watched "Breaking Bad," which KM and I are enjoying for the third time, but instead asked him if I could get some of the gas to go. He laughed, thank goodness, because I still hadn't gotten through to his nurse.
Then he said it was time for the first shot of novacaine. First shot? "A little stick," he said to me as the needle intruded a part of my mouth that hates getting shots, which I call anywhere. But the gas was winning and soon I felt nothing. I wondered if there was a portable tank I could strap to my back when I left.
"Well let's give you a few minutes to get good and numb," said the doc. He was walking out the door as I tried to get one of the many hilarious responses I had come up with out of my mouth. Finally I did, which I think sounded something like "Orange gremlins eat washing machines." But thankfully he was already gone. However Nurse Smiley heard it and grinned down at me. I had apparently discovered her language.
She left me alone to the view of blue skies outside and the sound of the sweetest rhythms I had ever heard, coming from a speaker in the wall. I let the laughing gas carry me away to the place where deep thoughts and epiphanies were suddenly opening my eyes to ancient truths and wisdom, probably pondered by other geniuses since the beginning of time. All the mysteries of life became clear. I was riding the nitrous powered dentist's chair into a new dimension of conscious thought.
Close to an hour later the procedure came to its end and with it my new found brilliance. The smell of drilled ivory filled my nostrils and I was ready to get out of the chair and into some fresh air. Nurse Happy took the rubber hose away from my nose and handed me some paperwork and a couple of prescriptions, neither of which were for nitrous oxide. It was probably just as well I thought to myself as I wobbled down the hallway towards the cashier lady.
Out in my car I tried to remember the experience, to get back any of those glorious revelations that had been so evident to me just a short time ago. But there was nothing there of any consequence, only a bad taste in my mouth and a frowning nurse who finally smiled. Oh well, at least my tooth didn't hurt anymore.
Jay Edwards is a freelance columnist who can be reached at chips7591@gmail.com.
Catch the latest in Opinion
Get opinion pieces, letters and editorials sent directly to your inbox weekly!